Eyeliner Types Explained: 23 Best Eyeliners
by :
GlamLipstick
There are several types of eyeliners, and sometimes it may be hard to select one. Every kind of eyeliner works excellent for a specific purpose and makeup. The most popular eyeliner types in the US are liquid, gel, color, and waterproof. That is exactly what people are looking for when they are about to add a new beauty tool. The selection of the best eyeliners in different material types is impressive these days. So, it is good to understand what makes each type of eyeliner so particular. This way, you will realize what product you need.
Overall, eyeliner is designed to create graphic arrows. It is available in glossy and matte finishes, liquid, cream, and gel in textures. Besides, there are waterproof eyeliners that stay longer and do not smudge. High-quality eyeliner has rich pigment and high durability. It is securely fixed on the skin of the eyelids does not smudge or fade during the day. The best products for all occasions are in our selection.
Liquid Eyeliners: Types & Specs
First of all, we must admit that this is the most popular type of eyeliner in the US. That's because liquid eyeliners are easy to apply, even if you are not too skilled in this type of makeup. That's because of the tip (brush or felt tip) that allows drawing an even line right where you need it. Besides, liquid eyeliners have a large amount of material compared to pen eyeliners. So, you are getting more eyeliner at a fair price.
Liquid eyeliner is considered the best there when it comes to staying power. Still, there are some drawbacks you need to be aware of before making a purchase. First of all, you can't apply it to the eye waterline. Sure thing, you can try, but it'll never dry. Second, it can't be smudged easily (this could also be a good feature if your makeup does not necessarily require spotting the edge).
If you're trying to create a long-lasting smokey eye, it'll be tough to smudge liquid liner around before it dries. It only takes a few seconds to dry, more or less depending on the brand you select. However, liquid eyeliner is the way to go if you want something that will last a long time.
The brush tip that usually comes with these eyeliner forms is suitable for drawing thin, wispy lines. Still, it does take some practice. If you press down on the brush hard enough, you will create thicker lines. Still, it does take some training.
The best liquid eyeliners
1. YSL Couture Eye Liner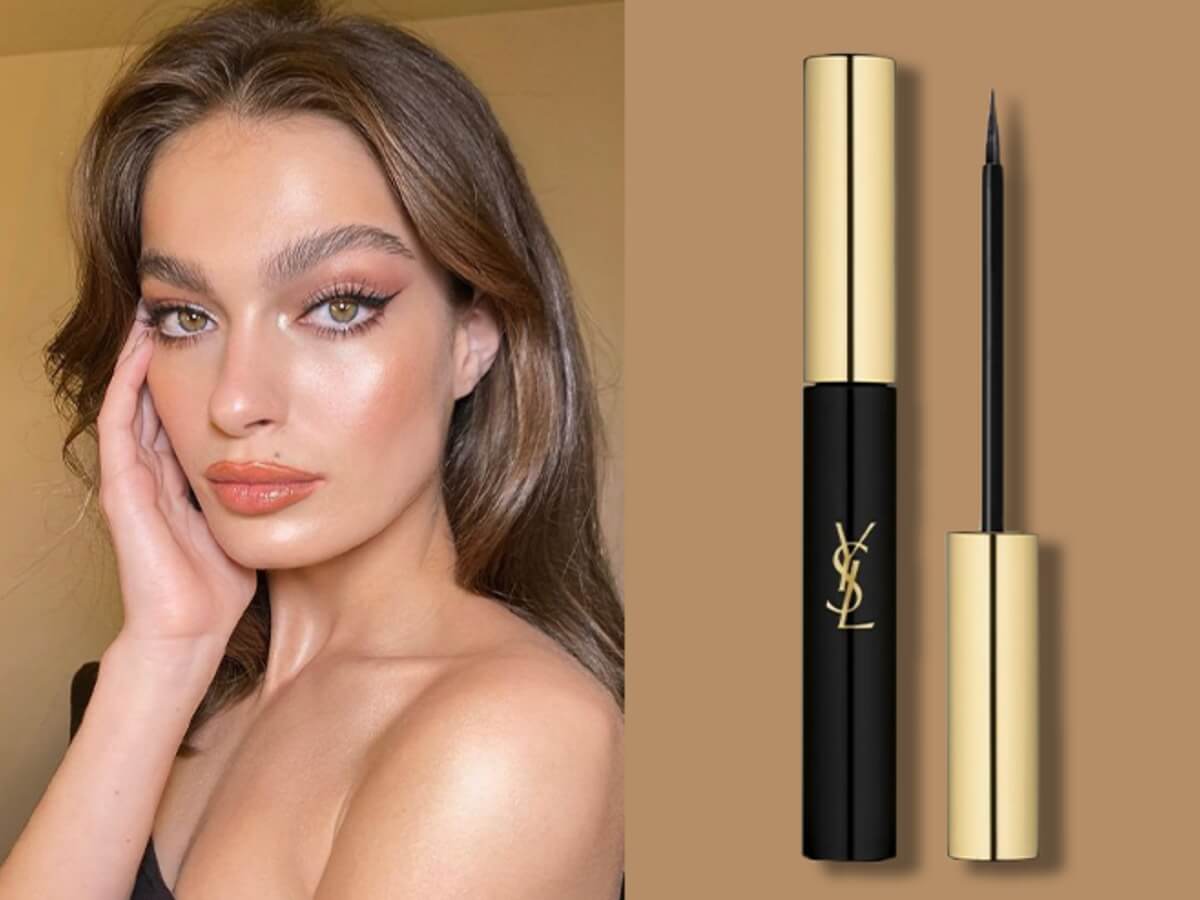 Eyeliner brand YSL will help you create a stunning and daring look. This is the first liquid eyeliner enriched with a triple lash growth complex. Its ultra-thin brush will help you draw a clear line, and its innovative formula allows you to not worry about the durability of makeup. Available in eight vibrant shades.
2. Guerlain Mad Eyes Intense Liner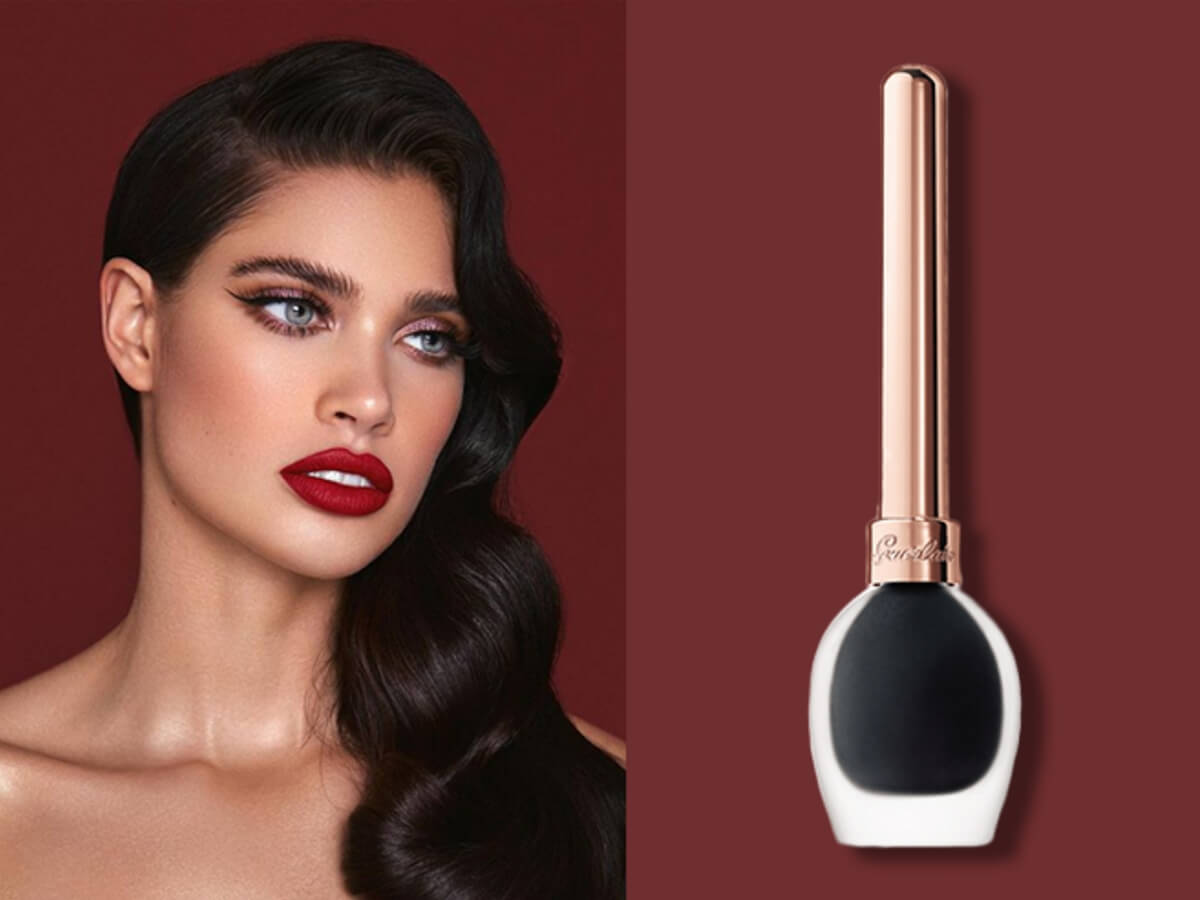 Dark glossy color and dense texture make Guerlain's liquid eyeliner perfect for any make-up idea. With a thin calligraphic brush, you can draw varying intensities and thicknesses. Its formula lasts all day long line.
3. Vivienne Sabo Charbon
The liquid eyeliner contains care components that do not dry your eyelids. Its rich charcoal pigment and convenient applicator will make the line even and clear. The product is instantly fixed and lasts a long time. Makeup remover can easily remove the line from the skin with makeup remover.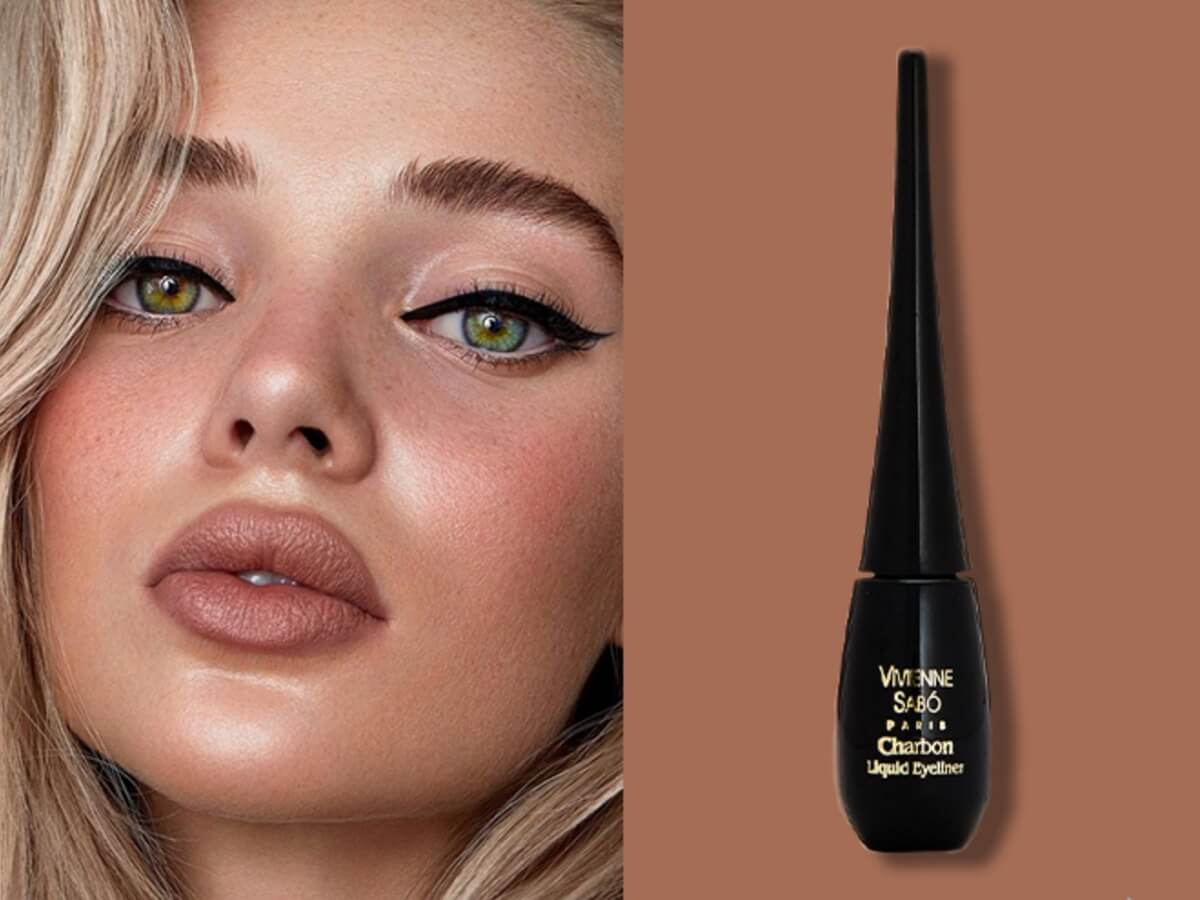 4. Artdeco, High Intensity
High-Intensity liquid eyeliner is suitable even for sensitive eyes. It does not irritate and is easily removed with micellar water. Thanks to the graceful, flexible tip of the brush, you can create a flawless line of any shape. The rich shade dries quickly on the skin.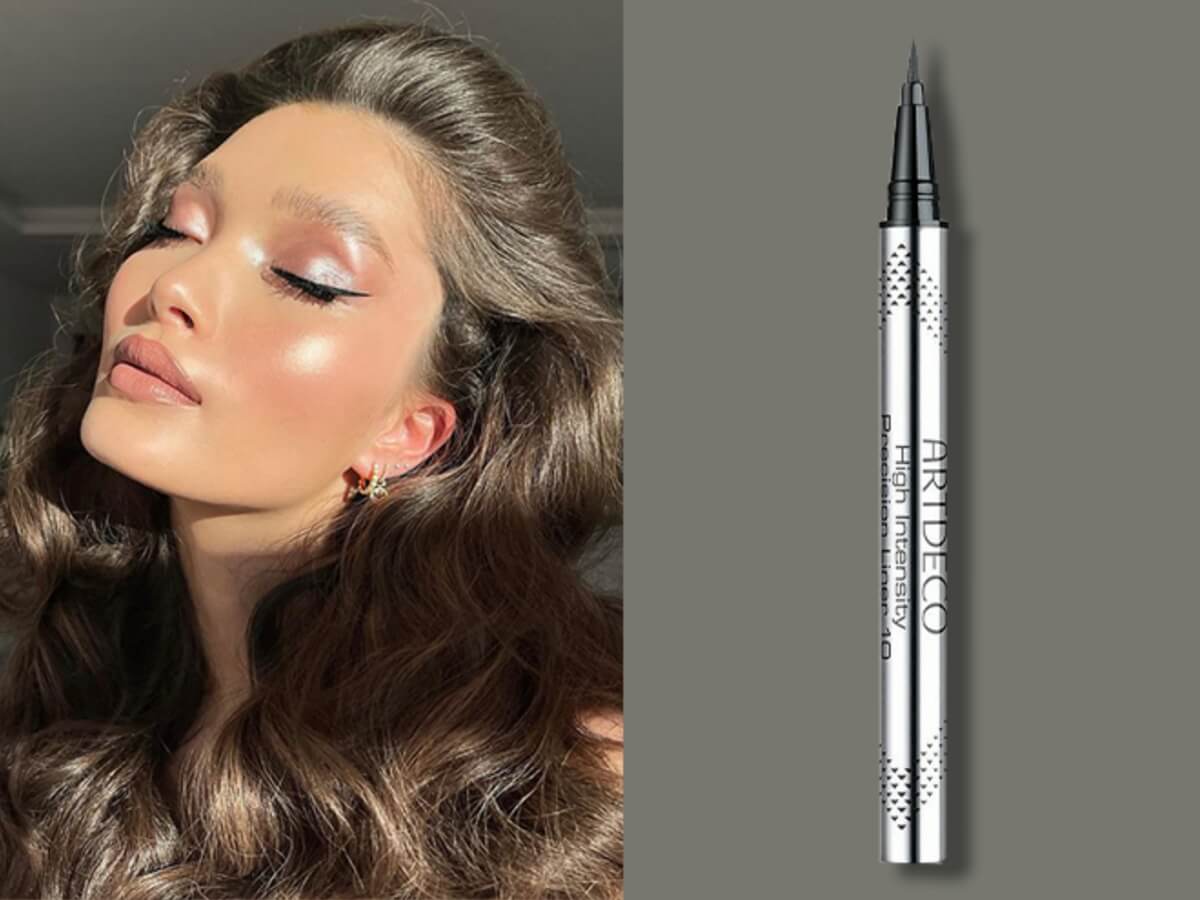 Gel and Cream Eyeliners: How to Use
The gel or cream eyeliner features a waxy consistency and is generally applied with an eyeliner brush or a q-tip. You can use a gel/cream eyeliner when you want your eyeliner to be waterproof and stay put. Since the product contains wax, you need to know, that it will not come off easily. So, you will need to have your eye makeup remover to get the eyeliner completely off of your skin.
Use a brush to apply this eyeliner when you want more control over the line and need a more precise line. Dip a q-tip in the gel eyeliner to gain that smokey effect.
Gel eyeliner does great in the waterline because it's completely waterproof. Although it is safe to apply it to the waterline, it is difficult to do so. So, here is a tip for you. Just get a pencil eyeliner, dip the end in the gel/cream eyeliner, and then use the pencil tip to smudge on your waterline. Attempting to do so with a brush or q-tip will result in teary and red eyes.
The Best Gel Eyeliners
1. Belor Design, Lasting Color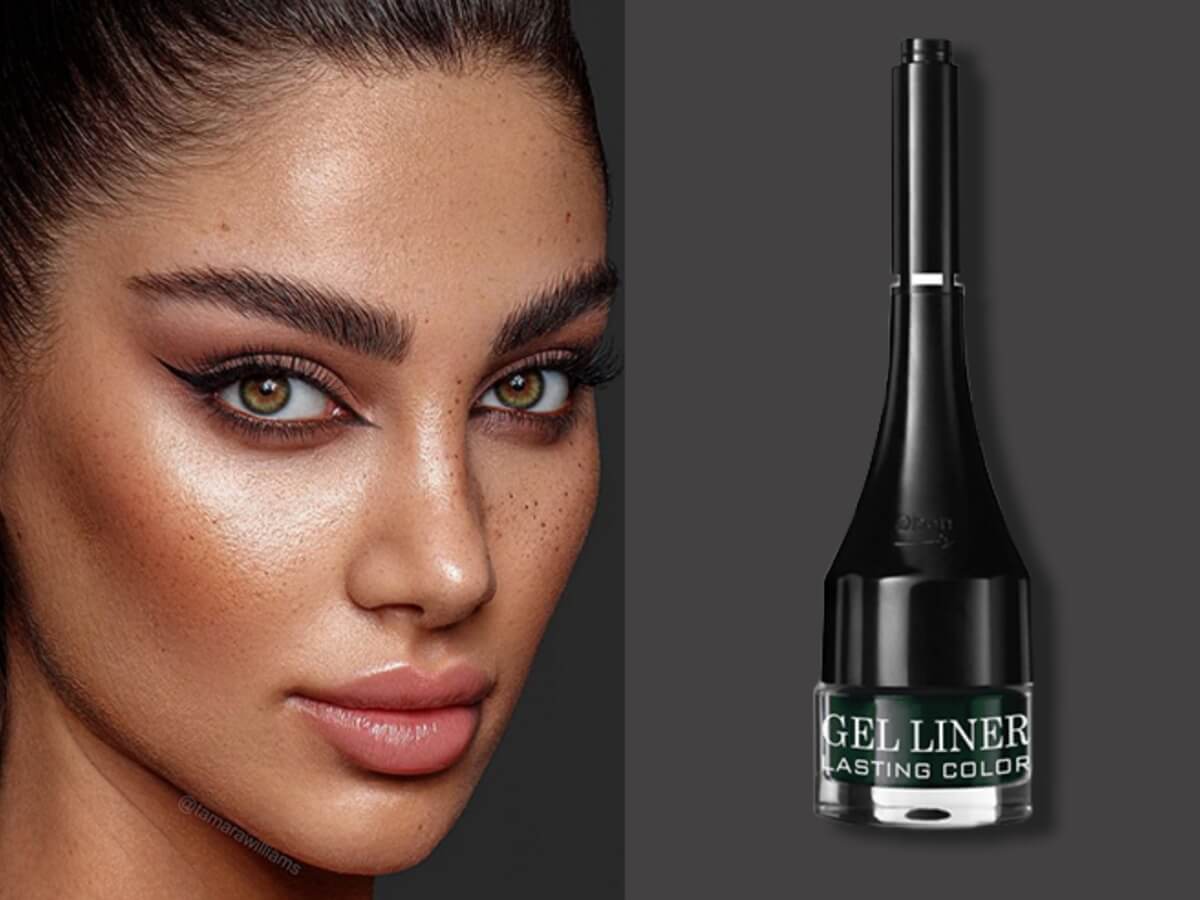 Waterproof gel eyeliner LASTING COLOR is about color saturation, clarity of application, and super durability. With its help, you can slightly emphasize the contour of the eyes, draw elegant arrows or create smoky makeup. The eyeliner comes with a professional brush.
2. Bobbi Brown Long-Wear Gel Eyeliner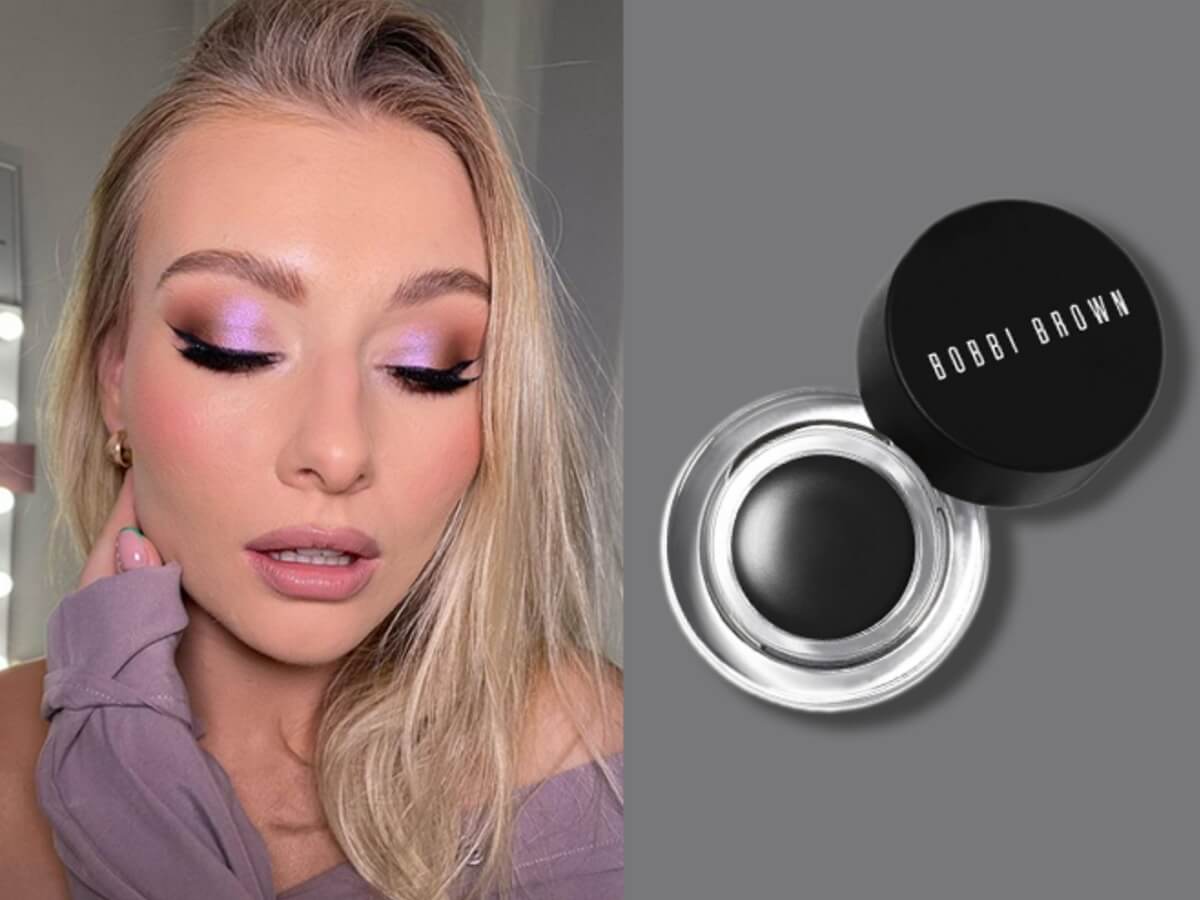 BOBBI BROWN gel eyeliner is all about the richness of color and precision of application. The formula is moisture resistant and stays on the eyes for up to 8 hours. The texture of the product resembles a highly pigmented gouache. It is evenly applied, does not smudge or fade. The eyeliner comes in a tube, and the amount is enough for a long time.
3. 3INA, The Gel Eyeliner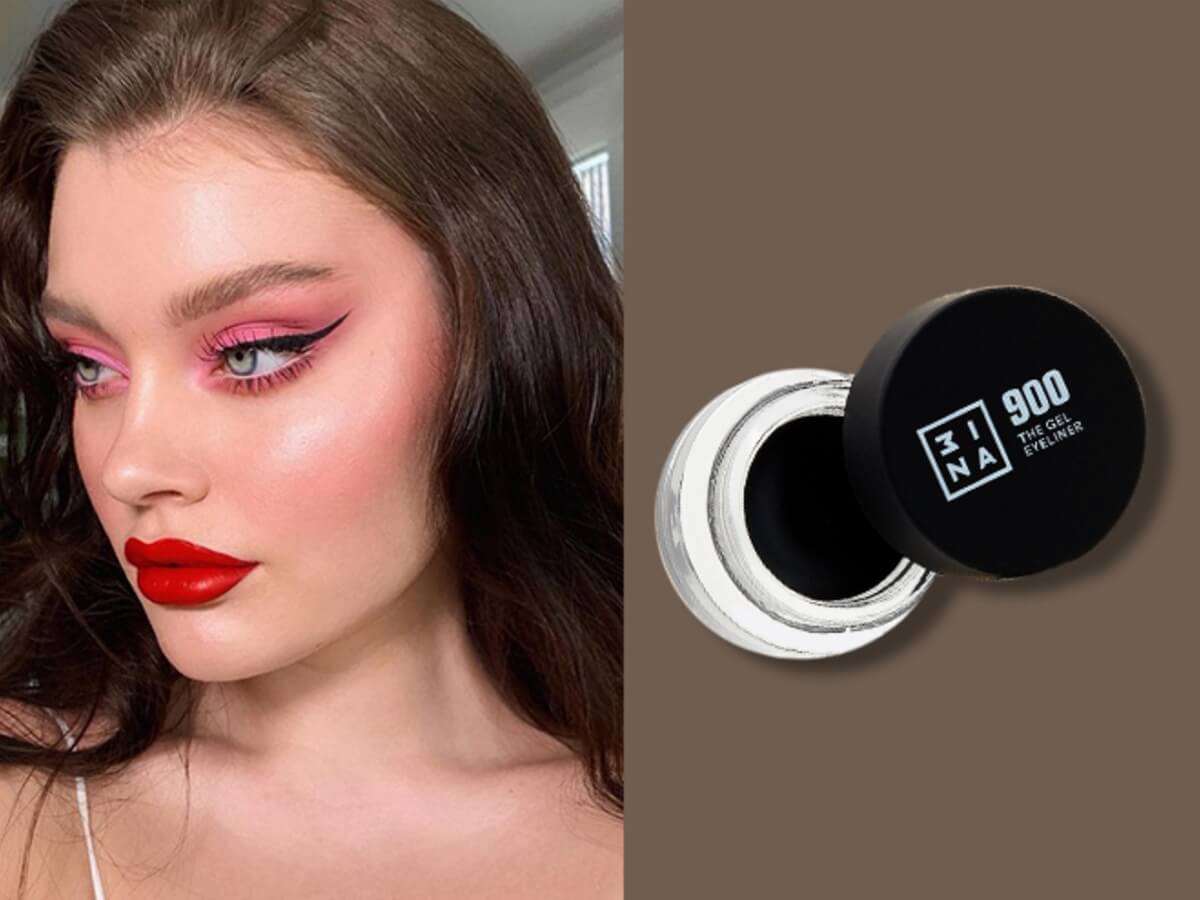 With the help of 3INA gel eyeliner, you can emphasize the beauty of the eyes and create makeup of any complexity. Its bright pigment fits the eyelid, and a convenient applicator helps to regulate the thickness of the lines. The formula is safe, does not cause allergies and irritations. It is available in 5 universal shades, so you can select one for any makeup idea.
4. Smashbox Always On Gel Liner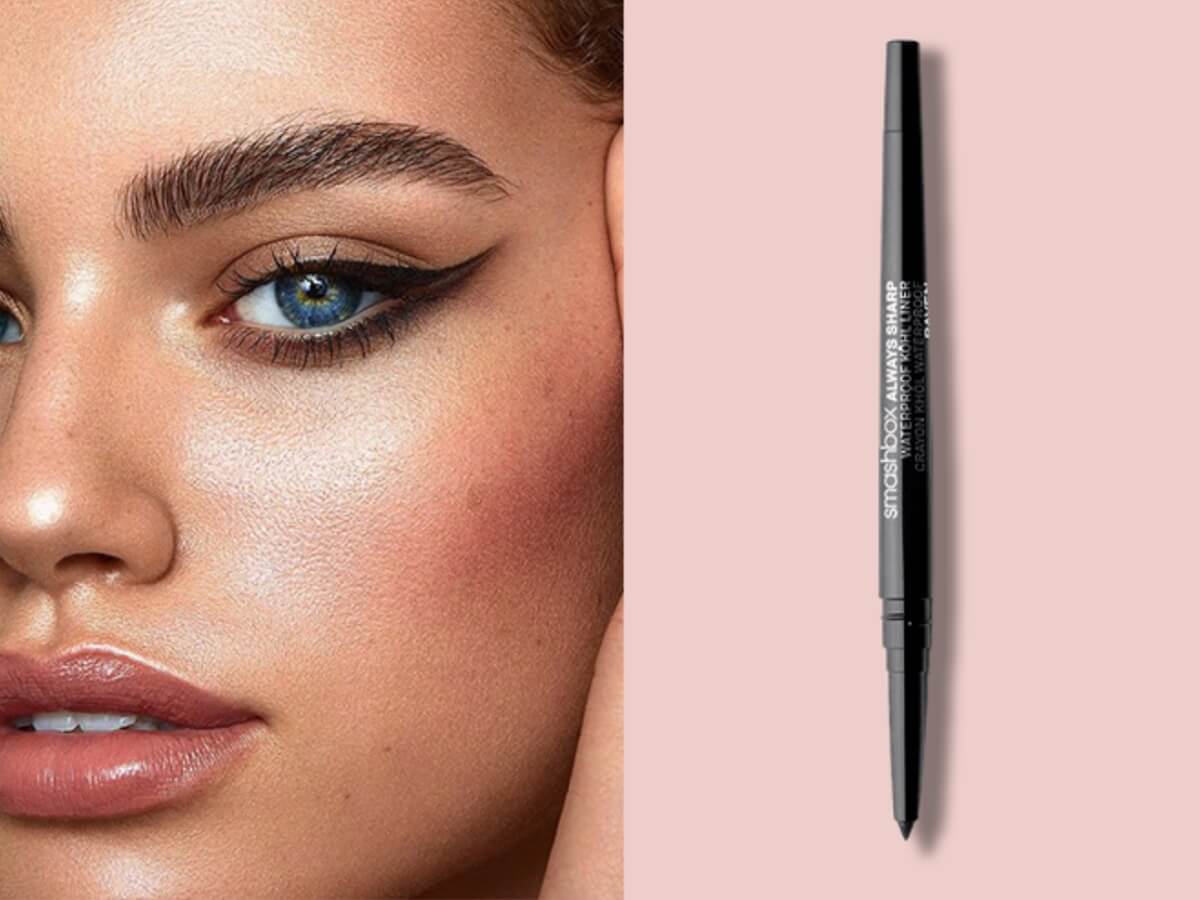 Eye makeup in just a few steps? This is possible with the Always On Gel Liner. Its rich texture glides smoothly onto skin and creates a long-wearing matte finish. The product is perfect for filming and serious events. It is available in 10 universal shades, which, can be combined with each other.
Why Buy Felt-Tip Pen Eyeliner
The felt-tip marker is, in fact, just a liquid eyeliner but instead of a brush, you have a felt-tip. Many people prefer this type of liner to the brush tip ones because it allows more control of the line they are making.
If you practice for some time, you will create quite beautiful shapes and geometric patterns with this eyeliner. Of course, its most common use is for a quick and easy cat-eye effect because it allows you to create thick and thin lines depending on how you hold the marker. Hold it flat against your eye for thicker lines, and more perpendicular to your eye to draw thinner wispier lines.
The staying power is basically from the moment you put it on to the moment you decide to wash it off. A felt-tip doesn't let you add too much product as a brush tip would, and therefore there is no risk of the eyeliner flaking and falling in your eyes because of excess product.
The Best Eyeliners-Felt-Tip Pens
1. IM UNNY Skinny Fit Art Liner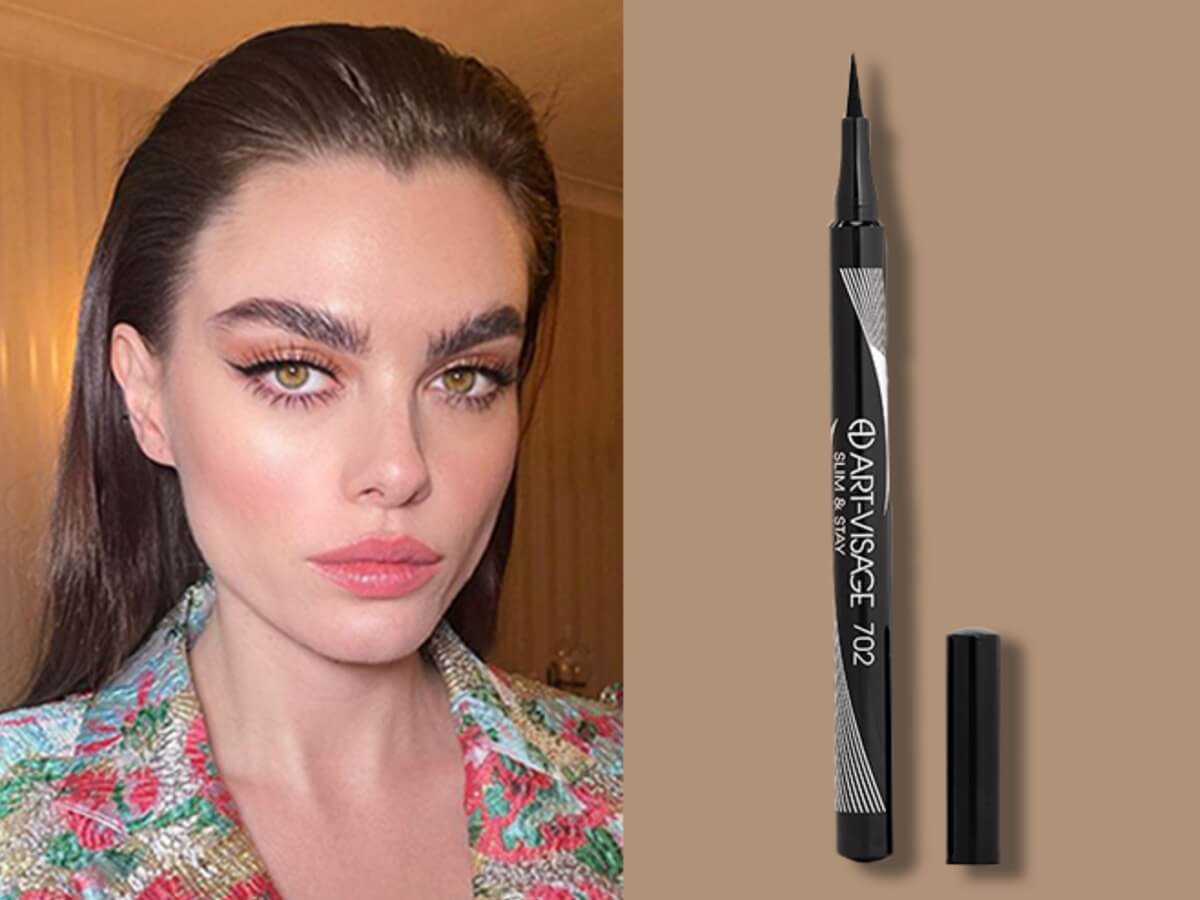 The Skinny Fit Art Liner pen eyeliner is highly water-resistant. It does not spread or smudge for 24 hours. With its help, it is convenient to create arrows of any shape and thickness. The marker has a formula that is safe for thin eyelid skin. Another nice plus of this eyeliner is its budget price.
2. Eveline Cosmetics, Art Prof Make-up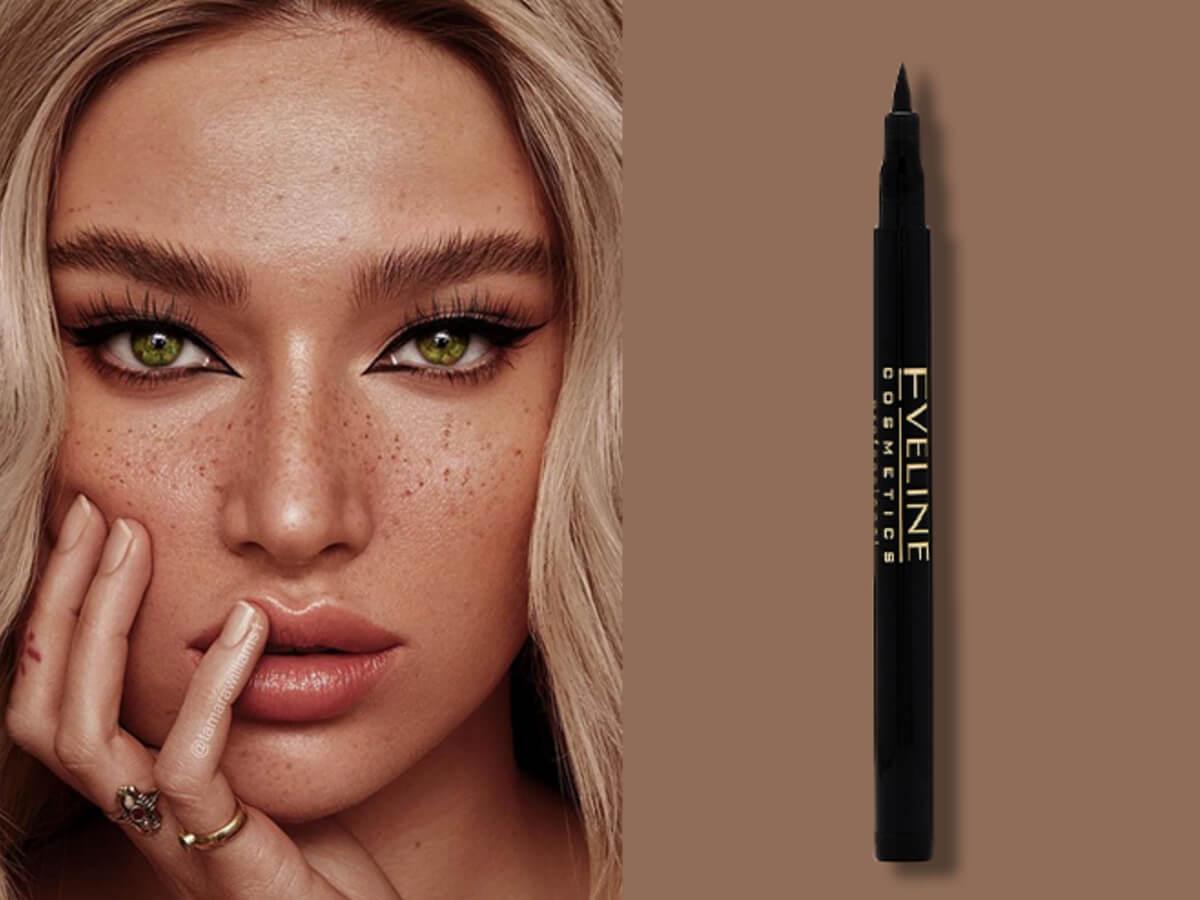 EVELINE's compact felt-tipped eyeliner is something between a classic liquid eyeliner and a pen eyeliner. It is equipped with a medium-sized soft applicator that allows you to draw lines of different intensities. The innovative formula of the product is characterized by color saturation and durability of the coating.
3. Essence Superfine Eyeliner Pen
The ultra-black Superfine eyeliner pen will help emphasize the beautiful shape of the eyes. Use a soft felt applicator to bring the ciliary edge and draw clear lines.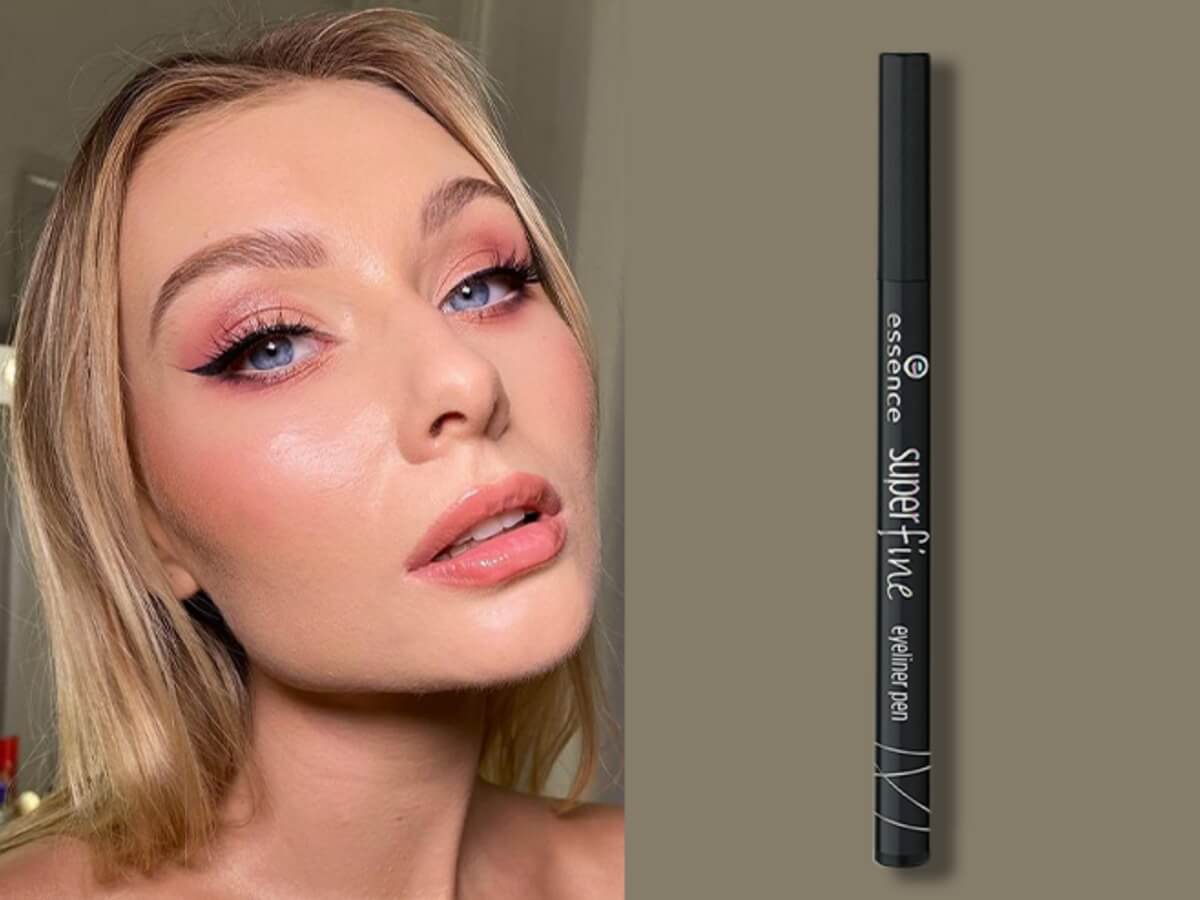 4. Maybelline, Hyper Precise Allday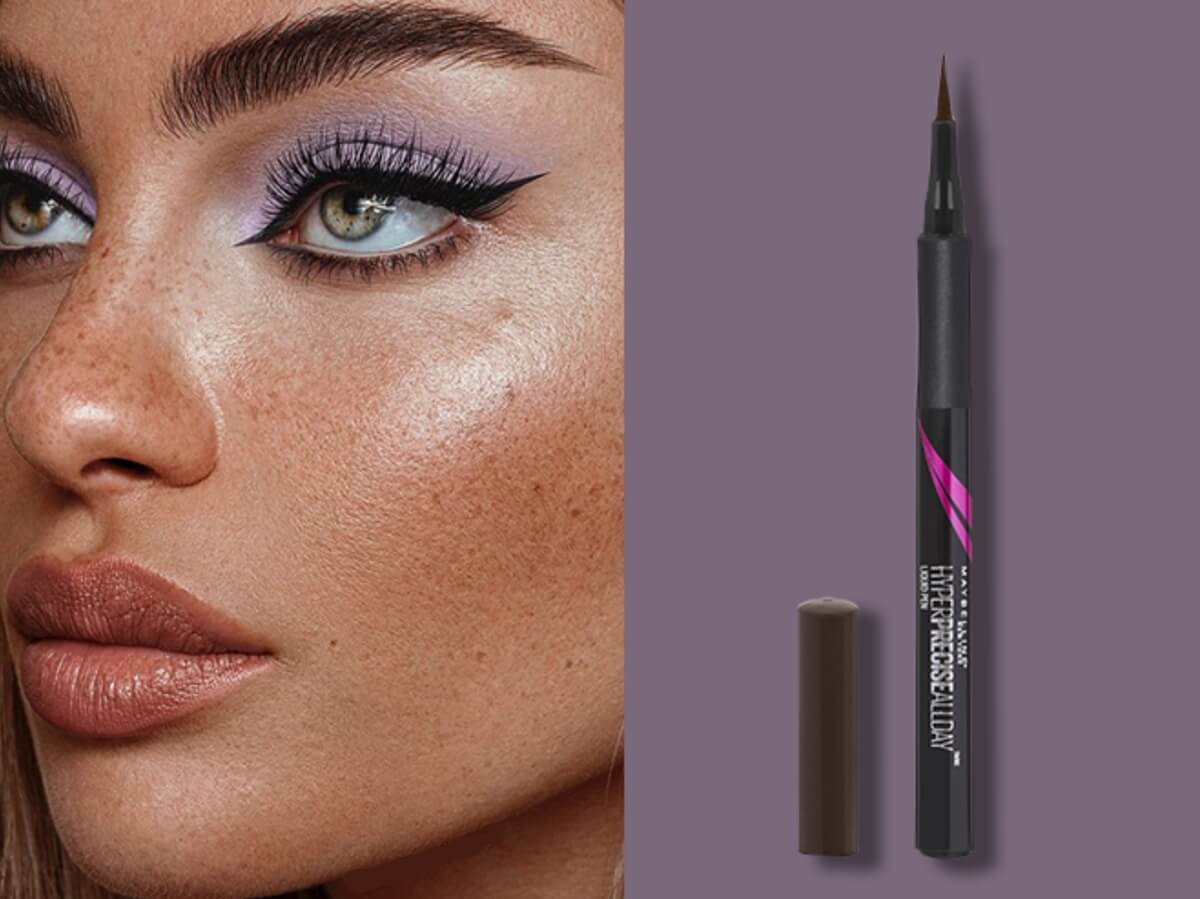 The MAYBELLINE Eye Marker is based on exclusive pigment technology. So, it blew us away with a super-deep tint and an exclusive 0.4 mm nib that can create perfectly smooth lines. It is convenient to highlight the lash line or draw dramatic arrows with its felt-tip pen.
5. Sisley So Intense Eyeliner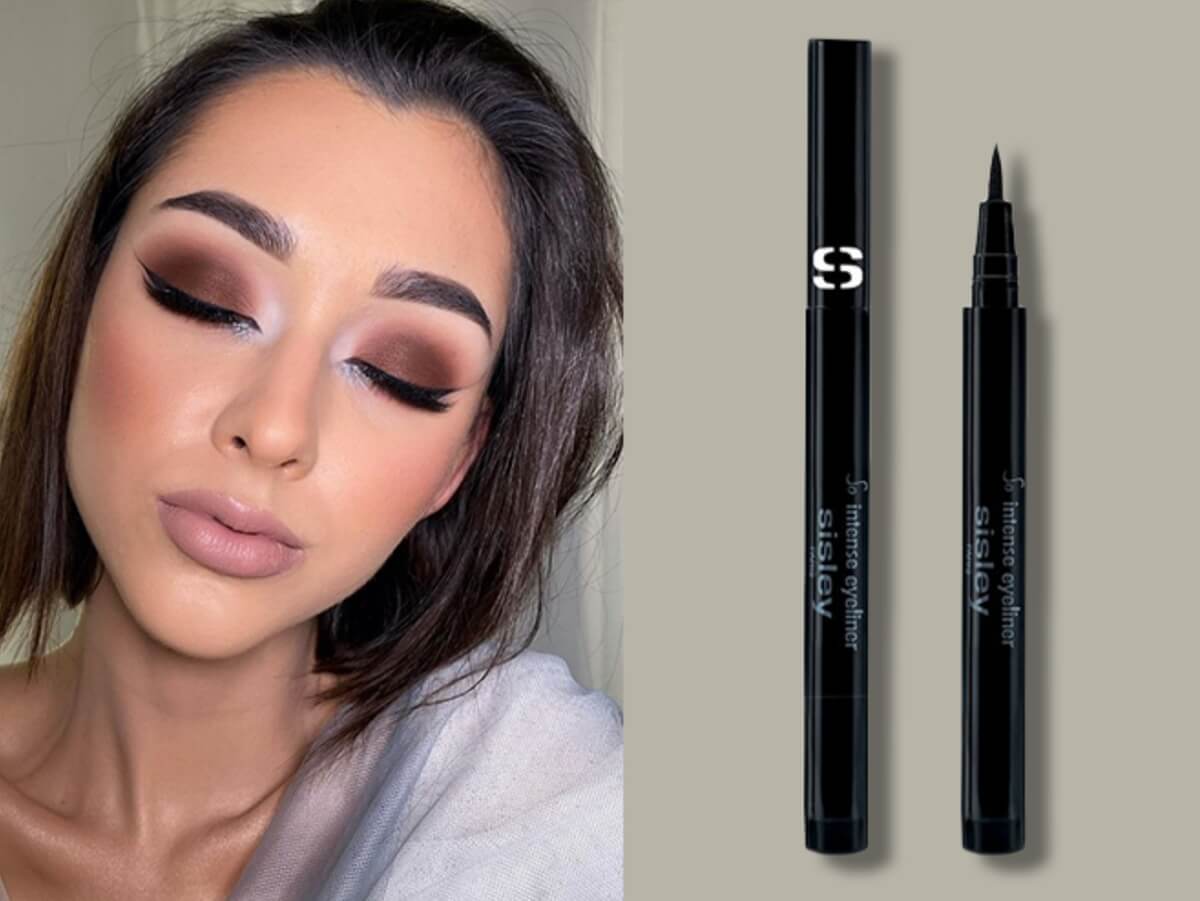 Sisley's So intense eyeliner will help make your eyes expressive. The formula consists of caring ingredients: rosehip extract and arginine. They strengthen eyelashes and moisturize the delicate skin of the eyelids. The marker delicately lays down on the skin, does not smudge, and does not fade for a long time. It is suitable for sensitive eyes and contact lens wearers.
The Best Colored Eyeliners
1. Dior, Diorshow 24H Stylo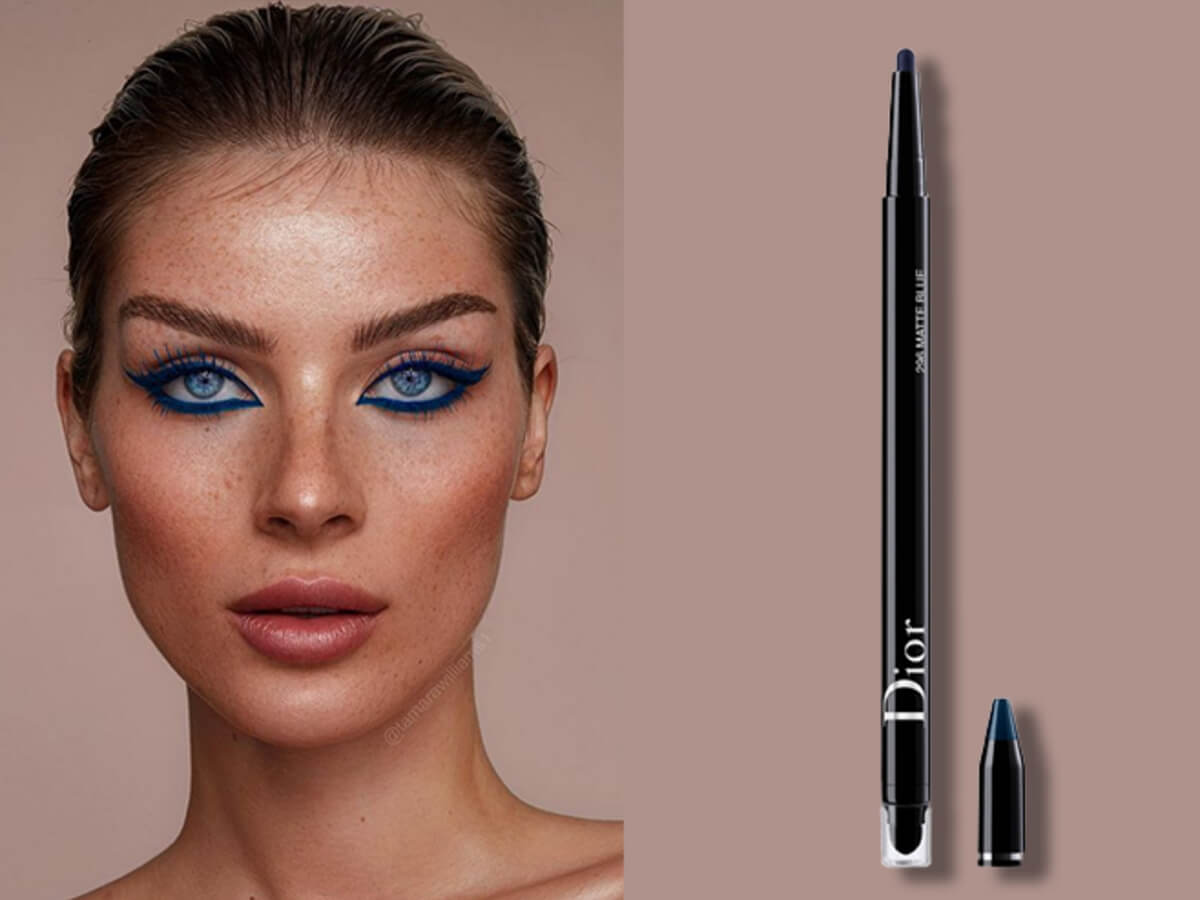 A novelty from the DIOR brand is a long-lasting eyeliner for quick eye makeup. With a creamy texture, the brush glides gently over the skin and creates precise, rich strokes. On the back of the pencil, there is a soft feathering sponge. The line includes 13 shades for any look: from gentle to the brightest and most spectacular.
2. Rimmel Wonder'Proof 24HR Waterproof Color Eyeliner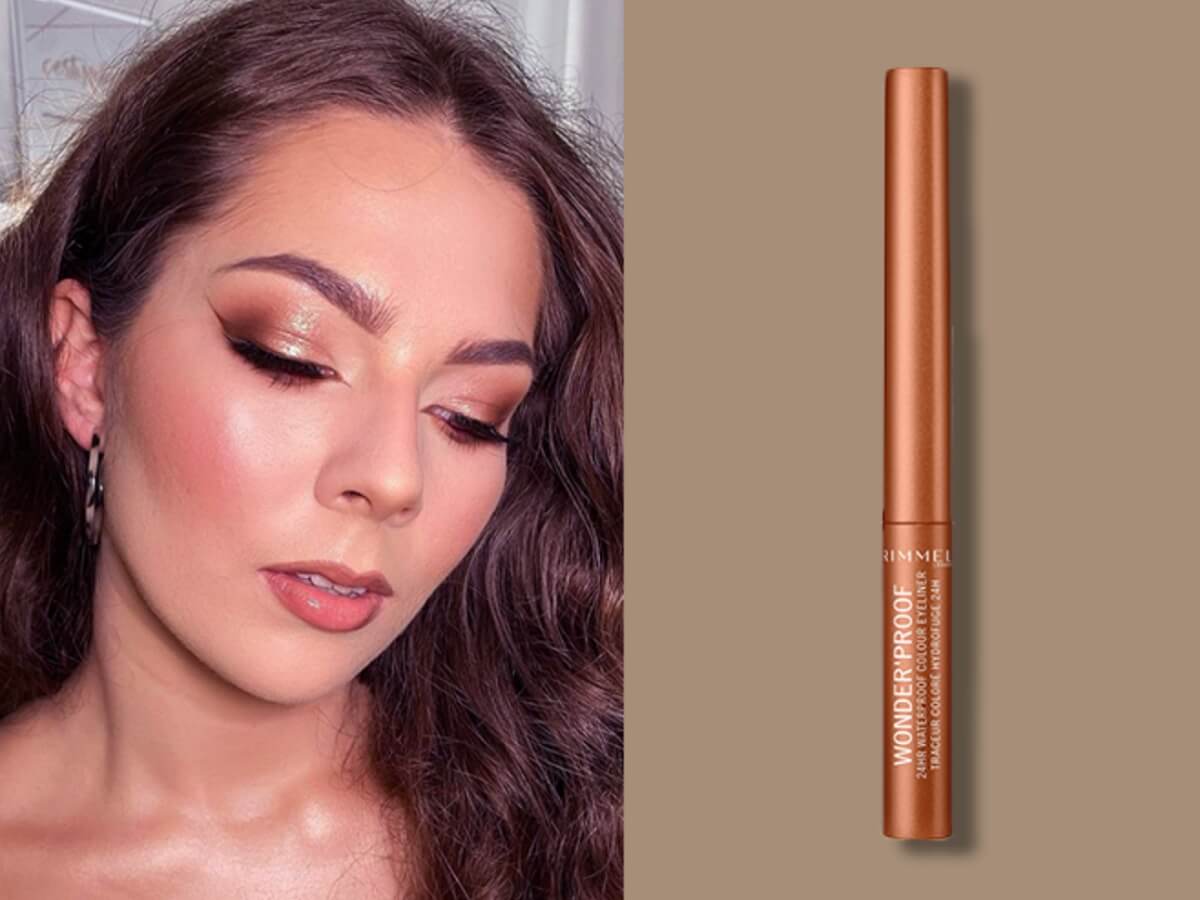 RIMMEL's innovative color eyeliner formula delivers intense color and 24-hour water resistance. The flexible felt applicator applies the product quickly and precisely to the eyelids, while the light-shine texture creates playful highlights on the eyes. The rose gold hue is great for refreshing the look and brightening up even the simplest makeup.
3. Chanel, Le Liner de Chanel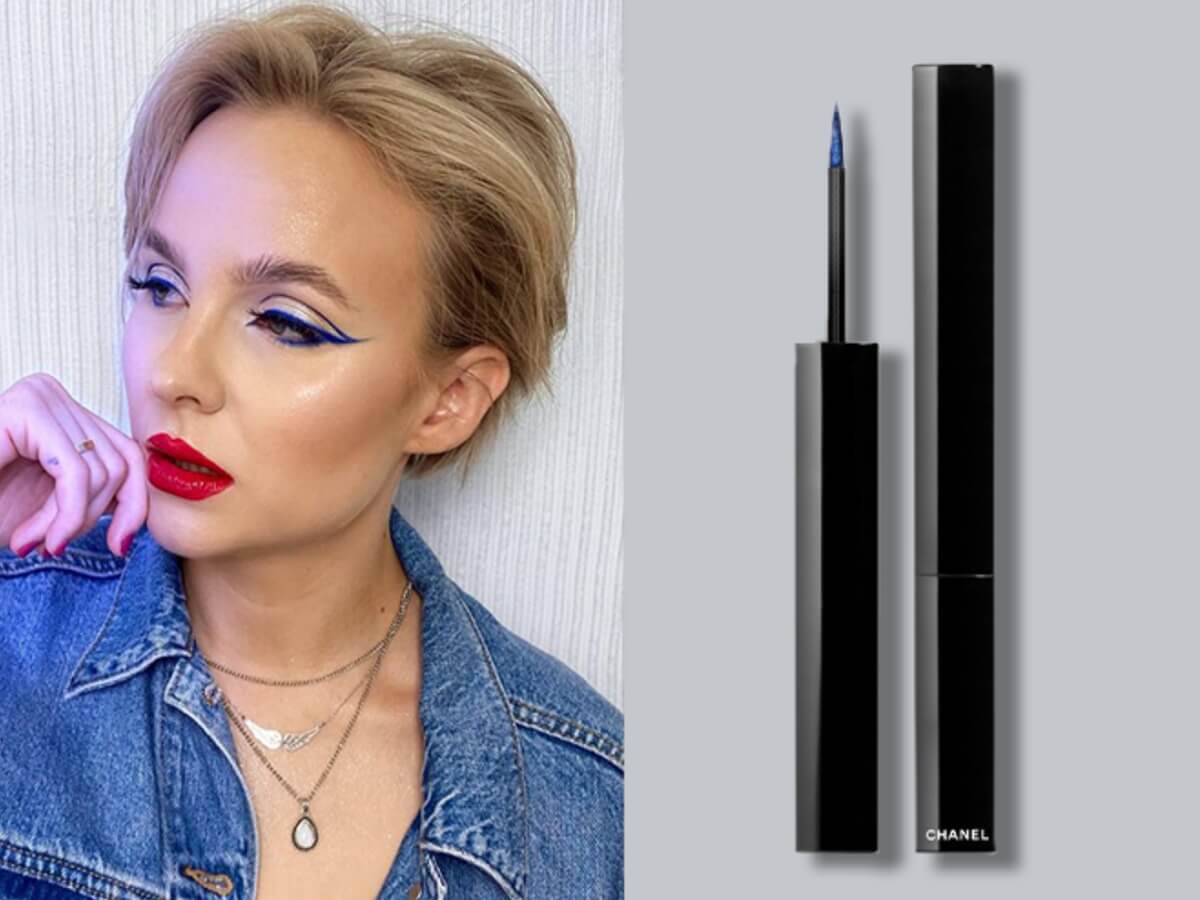 LE LINER DE CHANEL liquid eyeliner is the most versatile product. Depending on the shade (there are 7 of them), it can be used for natural and dramatic makeup. The super-resistant formula resembles a thin film, so it can be easily pulled into an arrow. The soft brush applicator allows you to quickly apply the product with one hand movement.
4. L'Oreal Paris Matte Signature Eyeliner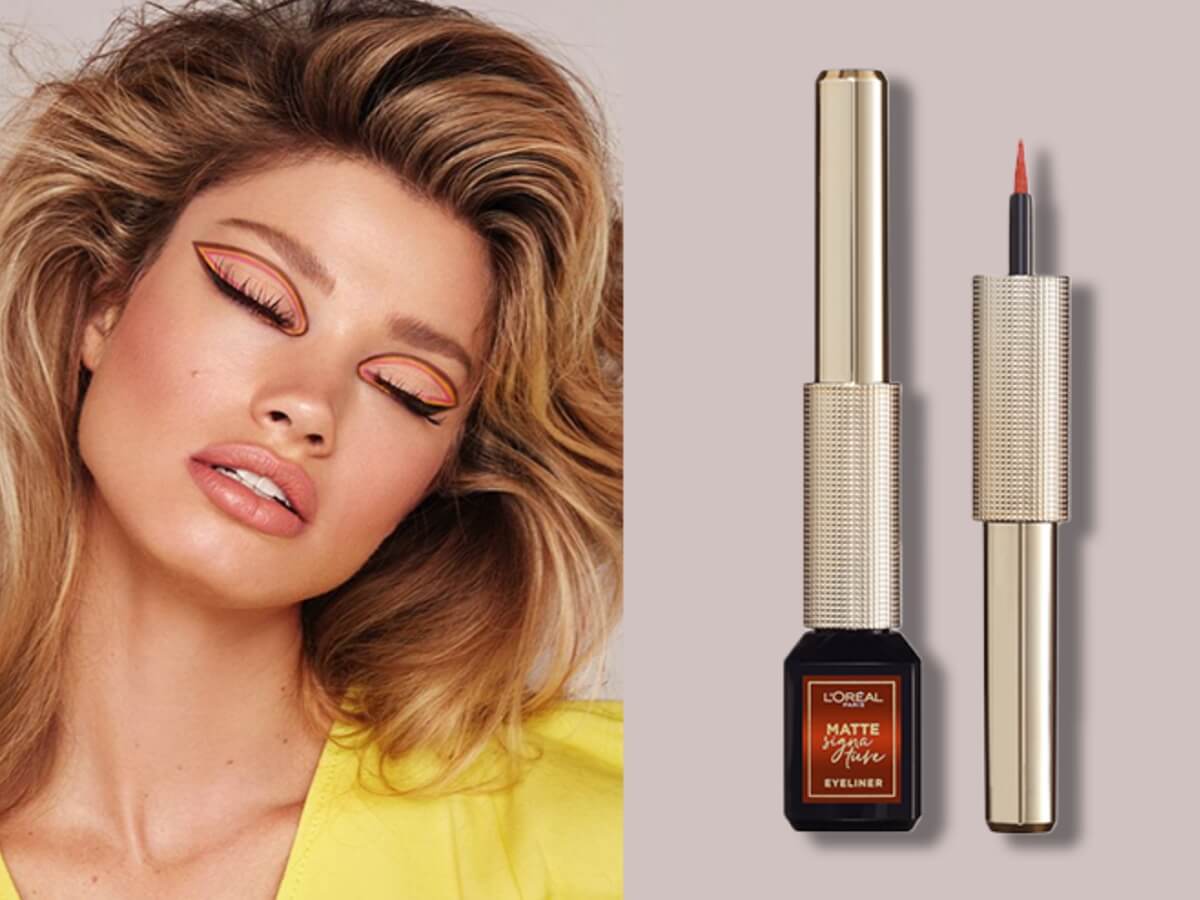 Eyeliner from the French brand L'Oreal Paris features rich pigment and differs from its counterparts in expressive color depth. Its liquid consistency spreads evenly over the eyelids and gives a long-lasting matte finish. There are 9 bright shades in the line: black, gray, white, brown, pink, green, blue, and orange. So, it's hard to choose just one!
5. MAC, Liquidlast 24-Hour Waterproof Liner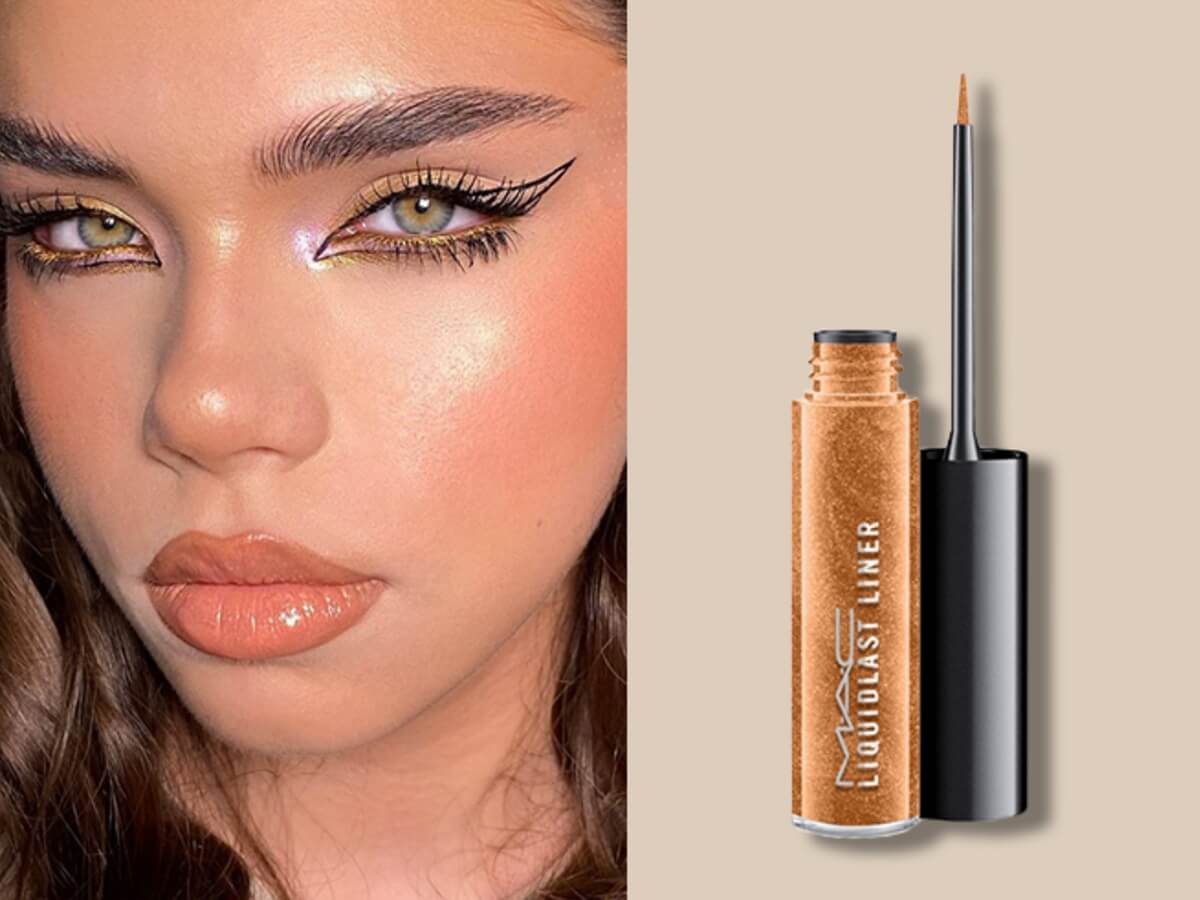 MAC Professional Eyeliner is the perfect combination of lightweight formula and long-lasting coverage. The pigment-rich texture glides onto the skin in one swipe for extremely smooth lines. It does not disappear from the face for a long time, even on oily skin. A convenient brush allows you to apply the product accurately and clearly. The assortment has 6 shades for different moods and occasions.
The Best Waterproof Eyeliners
1. Pupa, Vamp! Professional Liner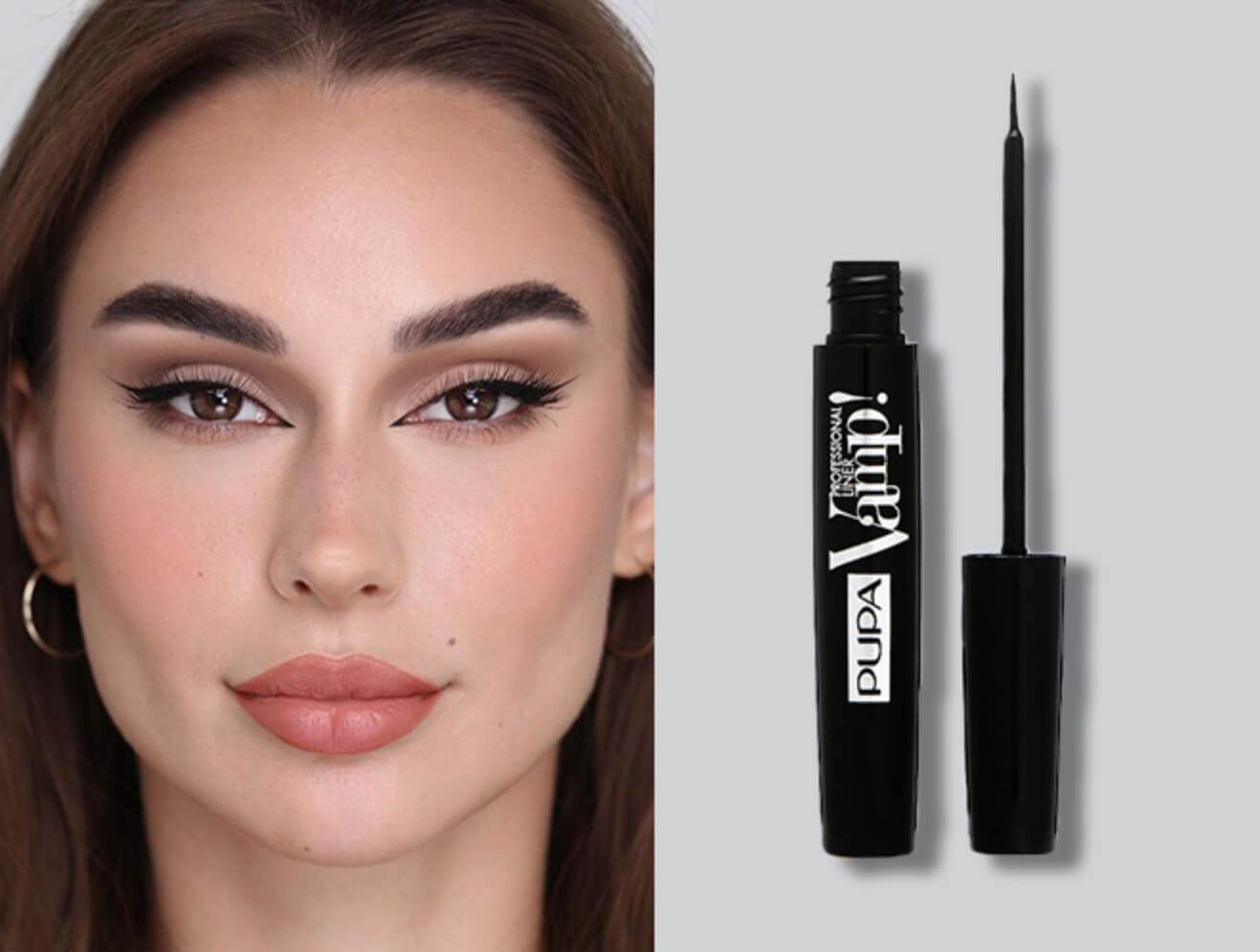 Waterproof eyeliner Vamp! professional liner from the famous Italian brand makes the look expressive. Its fluid formula and thin brush are ideal for precise application. The product is firmly fixed on the skin and lasts all day. With this eyeliner, one can easily create makeup in the style of the 60s or embody other creative ideas.
2. Mia Adora Micro Tip Waterproof Eyeliner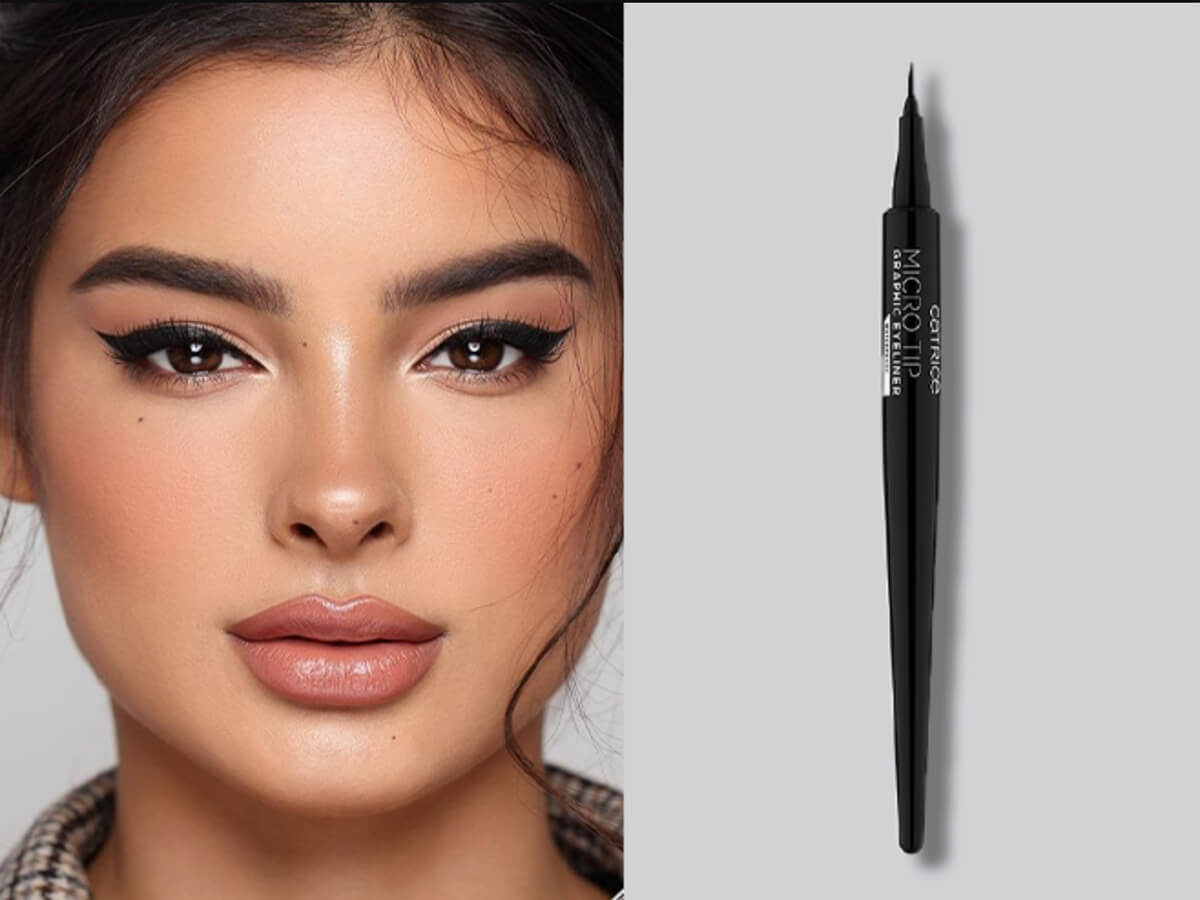 The very thin Micro Tip Graphic Eyeliner applicator allows you to draw a perfectly defined line with one stroke. Its body resembles a calligraphy pen, so the product fits comfortably in the hand and provides full control of movements. The waterproof formula has a rich black hue that dries to a matte finish.
3. Milani Matte Eyeliner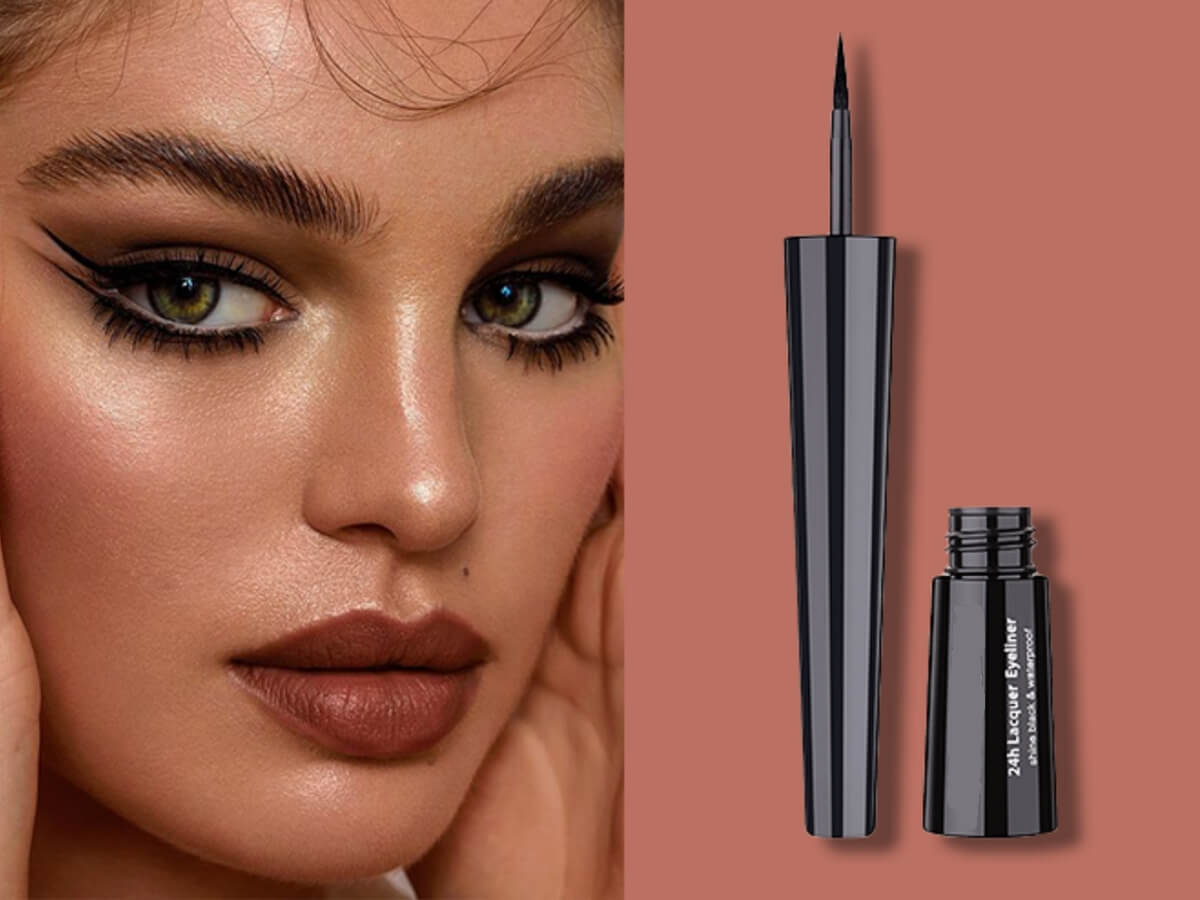 The Matte Eyeliner is perhaps the best eyeliner for drawing daring arrows with a smooth matte finish. You can draw graphic arrows of any shape with a flexible brush tip. The intense pigment of the product dries quickly and lasts up to 24 hours. Its moisture-resistant formula is well suited for evening make-up.
4. L'Oreal Paris Perfect Slim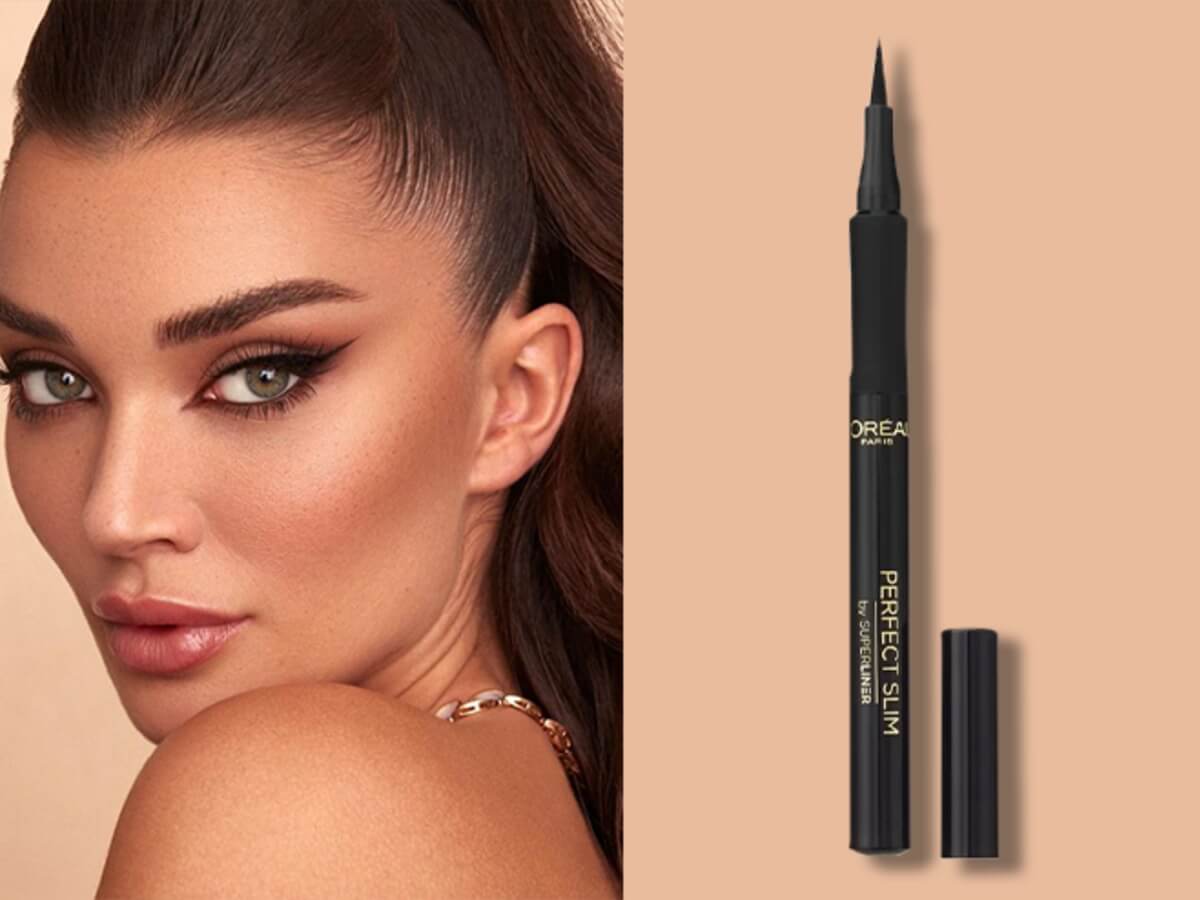 You can rely on L'OREAL eyeliner in any situation. It does not smudge or spread throughout the day thanks to the moisture-resistant formula. The thinnest brush allows you to accurately create lines of the required thickness. Eyeliner can be purchased in several shades: basic black, dark blue, and deep green.
5. Estee Lauder, Little Black Liner
With Estée Lauder's waterproof eyeliner, you can do many different looks. You just need to select the desired line thickness. The pointed tip works well for a simple and natural make-up, the spatula-shaped applicator for a classic elegant look, and if you turn it over, you can create the most dramatic and daring makeup.
Which Eyeliner is the Best?
So, now you know the pros and cons of the different eyeliner types. So, you can select the product to purchase based on the needs of makeup you are about to create. Remember, that applying eyeliner accurately takes some practice. Yet, makeup is always about art, so we hope you will pick a product that you will enjoy!