Top 2022 Beauty Trends You Should Try
by :
GlamLipstick
2022 is going to be the year of makeup experiments. There are so many great trends that you should definitely try in your makeup, as they are really cool. Some of them are very unexpected! If you haven't bought neon eyeshadows just yet, hoping that this is a fleeting trend, hurry up to the store! In 2022, the make-up promises to be even brighter and more unusual. Get ready to be amazed!
Emphasis on the lower eyelid
Forget everything you knew before. Eyeliner on the lower eyelid is a great idea, no matter what you've thought of this before! We were assured for a long time that such an accent makes the look heavier, making the eyes narrower. Yet, this year makeup artists recommend going ahead and using this once-forbidden technique.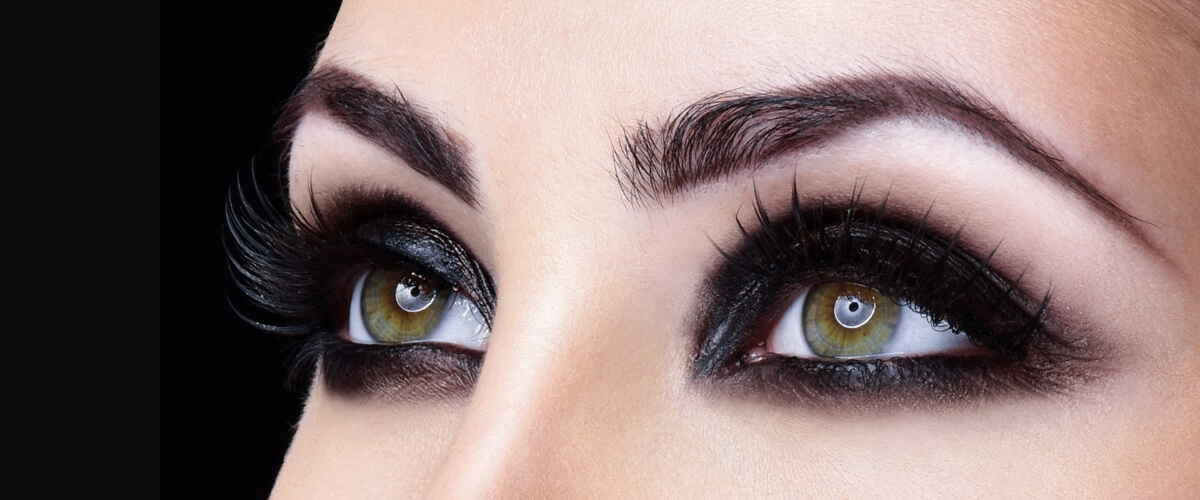 What will be the accent is up to you to decide. You can limit yourself to a black kajal (we often see this technique with Margot Robbie). But trendsetters advise you to go further: they spice up the eyeliner with sparkles, and glitter, and blend bright shadows unusually low. Yes, all this is on the lower eyelid!
Saturated lip color
Go beyond the standard red or crimson lips in 2022. Celebrities choose rich lipstick colors and different tones. The favorite ones are carrot, red, and plum colors. Note, that these colors may be tricky, as they require perfect skin texture, otherwise the dark or bright color will emphasize all imperfections.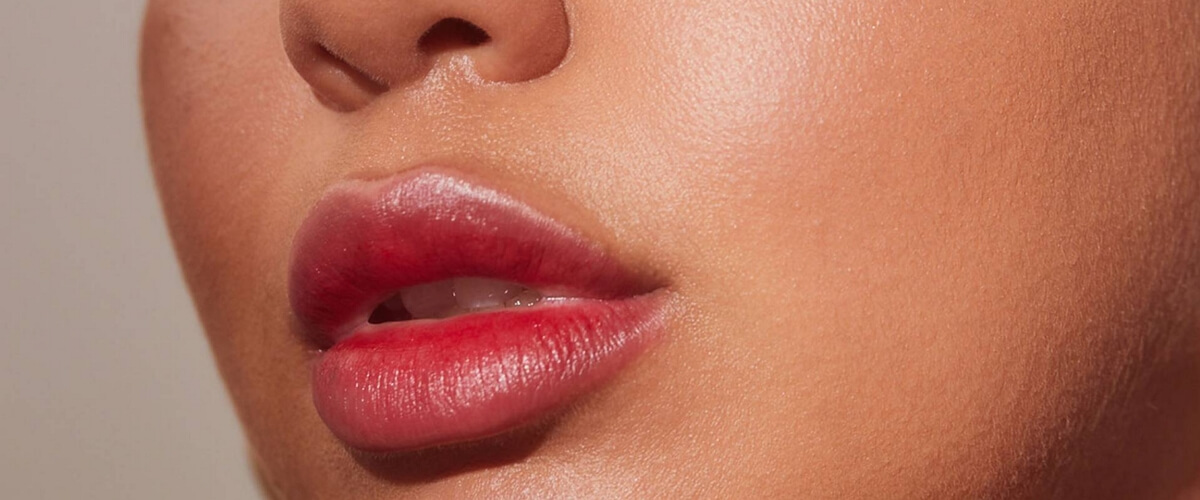 The finish is still wet, and many even apply a generous layer of transparent gloss on top of the lipstick. There were also matte textures that we noticed on the runways, so it looks like we are free to choose the finish according to our taste.
Bright neon (on the inner corner!)
Another break in the pattern: if in the classic version we drew the outer corner, now makeup artists recommend mastering the inner one. And the color should be bright and vibrant. So, the eyes look open, shine, and attract attention.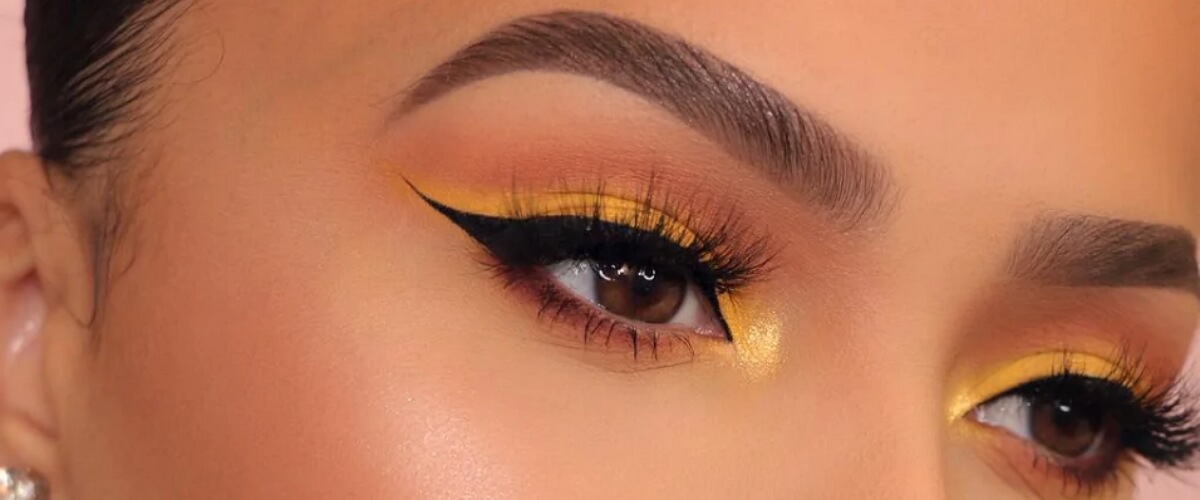 Several contrasting shades are combined with an accent inner corner, often with a radiant finish. Neon, bright colors are preferred: yellow, orange, pink, green, and blue. Such an "acid explosion" will be especially relevant in spring and summer.
Blurred lips
Lips lose a clear contour in 2022, and this is not just a fashionable whim. This technique is perfectly refreshing and helps to refresh the face. We have already met this trend before. Just remember those 'kissed lips'. The main rule of lip makeup this year is to make your lips look natural yet bright.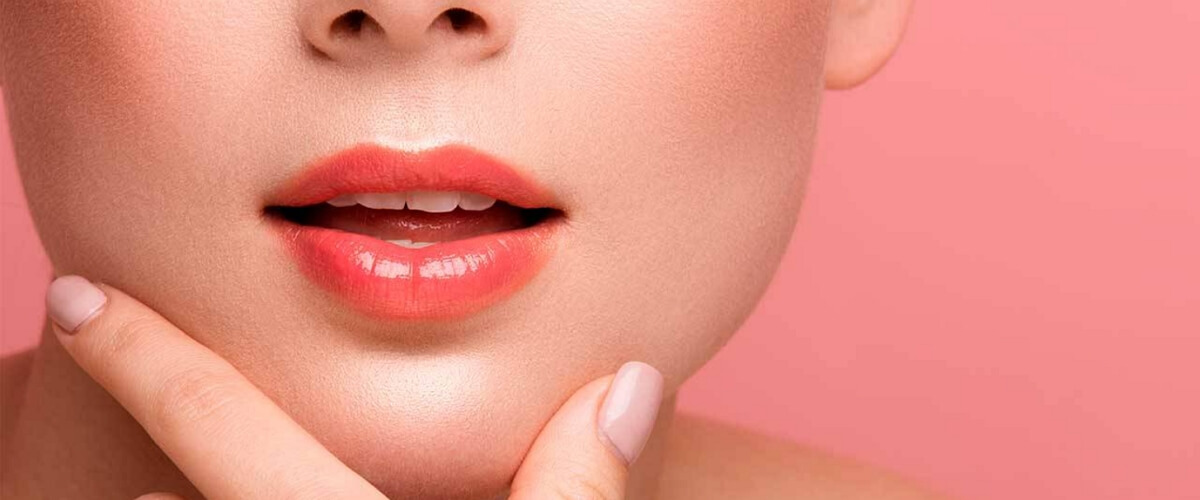 How to create this kind of makeup? Just check out numerous videos on Tik Tok. There you will see people applying a tremendous amount of lipstick to their lips through a paper napkin. Then they just remove a napkin and have their lips covered in that fashionable way, There is one serious drawback of this approach, though. You will use a too large amount of lipstick every time.  There is another old good technique that will help you create lip makeup without an obtrusive contour. Just use your fingertips to apply lipstick.
Arrows of all kinds
It seems that the arrows are addictive and it's time to experiment with them: more, even more! Intense black lines are in fashion, so grab your eyeliner and create eye makeup that Cleopatra herself would envy. Make sure to draw arrows both on the upper and lower eyelids.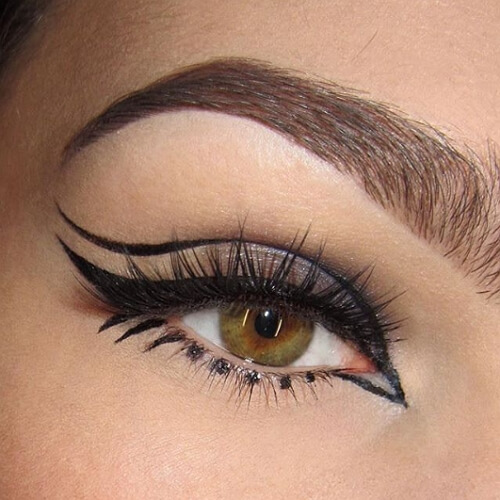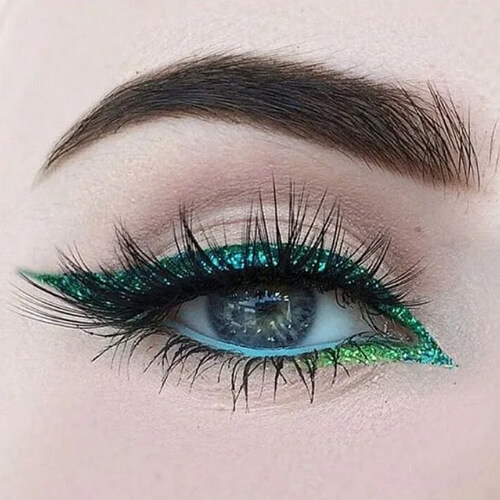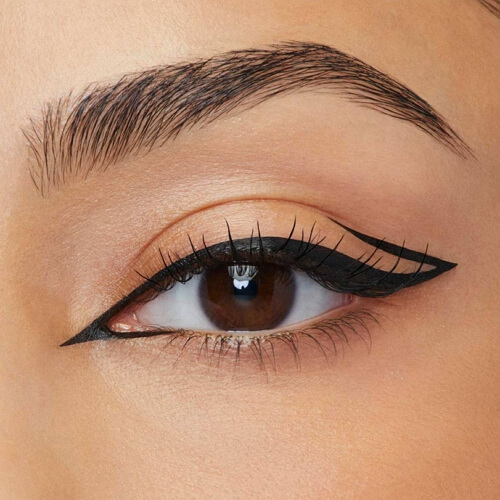 Among the various kinds of arrows, we've noticed, that double arrows are getting extremely popular. Yes, those that run parallel along the lower and upper eyelids (often in contrasting shades), like two wings. As for the color, neon and art arrows are still relevant. But the main message is clear: give massiveness!
That's interesting!