Wedding Makeup Trends This Year
by :
GlamLipstick
Wedding is an extremely important event in life, and everyone wants to make it flawless. To look perfect on this day, it is crucial to take care of makeup. Wedding makeup artists and hair stylists recommend making an accent either on eyes or on lips, so only one of these has to be bright. As an example, you can pick red or plum lipstick and do natural eye makeup, or wear brown smokey eye wedding makeup and pick nude lipstick. This will make the look balanced.
Wedding makeup looks: natural
That's a classic look that is always trendy. It means romantic look and natural hairdo. However when we say 'natural', we do not mean that you can disregard any makeup aspects to create the look. Here's another important thing you want to keep in mind. Your makeup will appear less bright on pictures, so to look natural in your wedding photos you certainly do not want to stick to that 'nude' makeup looks. Here is the list of must-have details for a stunning natural wedding makeup:
Properly done eyebrows,
Lined eyes (do not go with a too thin eye line);
Moderately glowing highlighter;
Faux lashes of medium size.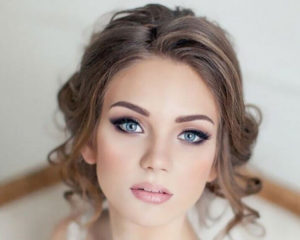 Long-lasting wedding makeup: things to know
Wedding is a lasting and very important event, so bridal makeup has to last and look perfect for the whole day. To make beauty products stay, it is important to prepare skin properly. Pick a quality primer that will stay and make the foundation, contouring products and highlighter last as well. Wedding makeup foundation has to perfectly match the face color to avoid the mask effect. Besides, the makeup artist has to blend it well to make the transition invisible. As an option, you can try airbrush wedding makeup. It is applies with a very thin layer, yet features good coverage. That's why it wears long. If you are taking your wedding makeup very serious and do not want to experiment with your look, it is a good idea to check out wedding makeup trial cost and try out the makeup prior to the event to see, how long it is going to stay.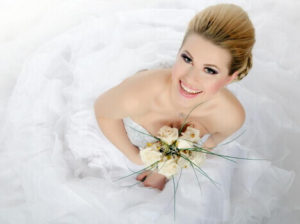 Average wedding makeup cost
So, how much do makeup artists charge for weddings? In average, the price is somewhat between $100 and $150, yet it depends on the area you live in and on the makeup specs. This is the price for a traditional makeup, when beauty products are applied with brushes, sponges, etc. Airbrush makeup is usually more expensive and costs between $150 and $200. Lashes are usually not included into the price of makeup, so if you are willing to have faux lashes as well, it will be extra $20-$30.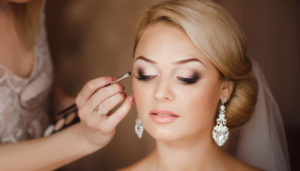 Average cost of wedding makeup and hair
If you plan doing both face and hair, it is always better to find an artist who does both. It will help you save some money. Wedding hairdo separately is around $80, yet if you order both makeup and hair, the price for hair is usually around $40. It is always a good idea to order makeup and hair for the bridesmaid from the same artist, as if you do so, each makeup will be less expensive. Average price for a bridesmaid is usually around $60-$100.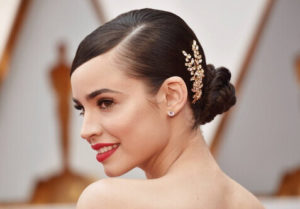 You may also like