Beauty Trends Summer
by :
GlamLipstick
It's only spring now, yet it is time to think of summer. Specifically, it is important to know, how to look trendy and what makeup to wear. Runway tendencies show, that summer is going to be a great season for beauty. Glittering and shimmering are back in fashion, as well as nail art and hair fashion. Having observed the fashion shows, we are ready to say, what the perfect look of this summer is. So keep reading!
Summer 2018 Makeup: Skin
With numerous fashion shows we've noticed that supermodel skin look is back on stage again. That glowing look is a must-have for this summer, along with clean and neat complexion. Baby skin effect was noticed during the shows by Issey Miyake. The other fashion brands, like Isabel Marant, Altuzarra and many others clearly showed that they tend to use golden glowing highlighter.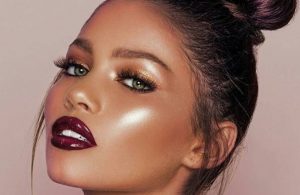 Eye makeup trends for summer 2018
Eyeliner is usually considered something to wear in winter or autumn. Yet, this summer cat-eyes look will be something you should consider for that trendy look. Such brands, as Lanvin and Karim Rahman clearly showed they tend to use those graphic shapes in the corners of eyes. Fendi and Jull Stuart used the same shape created with petrol-blue eyeliner. So, you will definitely need good water-resistant eyeliner to keep that modern cat-eye look neat no matter what this summer.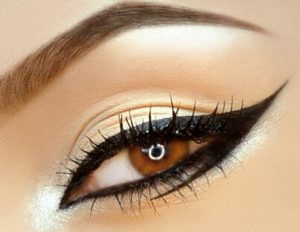 What lipstick to wear in summer?
The short answer is: you definitely want to create that cherry-pop lips effect. Going into details we must say, that you want to wear all berry and pink lipstick or lip gloss colors with vinyl or glossy finish. The only thing you do not want to wear this summer is matte or velvet lipstick. Max Mara starred with pillarbox red lipstick on the runway, and Chanel models wore shiny fuchsia lips.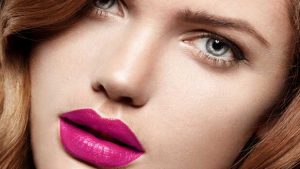 Summer: Death of contouring?
We've seen a lot on the runways, yet we haven't seen any model wearing contouring on face. Instead, we've noticed that era of blush is back. To look trendy this summer, you want to apply blush to the cheek apples. This classic technique with pink blush was clearly seen on models by Valentino, and Chanel used shimmer pink blush.
Key feature of trendy makeup 2018
The key feature of trendy makeup this summer is absolutely sparkling look. We've already noticed, that the fashion weeks' makeup artists are obsessed with everything shiny, sparkling and glittering. We've noticed tendency of wearing glitter on the eye lids, as well as usage of stick-on gems and jewels. Besides, glitter lips are back on track this summer. Cutting a long story short, the more glitter the better.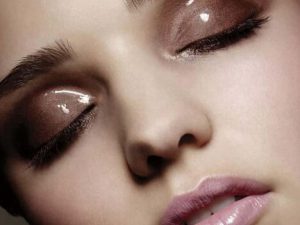 You may also like