The Latest Makeup Trends for this Spring (2018)
by :
GlamLipstick
Based on the runway makeups, the spring of 2018 is going to be very bright and shiny. We hope you are not too tired of the glitters yet, because that is the next trend for this spring. So, what else is going to be trendy? We were precisely watching the latest runway tendencies, as well as Instagram of the fashion makeup artists, and we've come up with the top-5 tips we are going to share this with you now.
Glitter
This spring glitter is again fashionable. Yet, it is going to be quite big, so get ready to use glitter and gems, as well as other sparkly stuff. Though, wearing sparks requires glitter glue to hold it on the face. Sure thing, this is not something you want to wear on daily basis, yet it is a good idea to wear those sparkles to look trendy for special events. If you want good ideas on what glitter to pick, you may consider our Top-5 Glitters that grabbed our attention.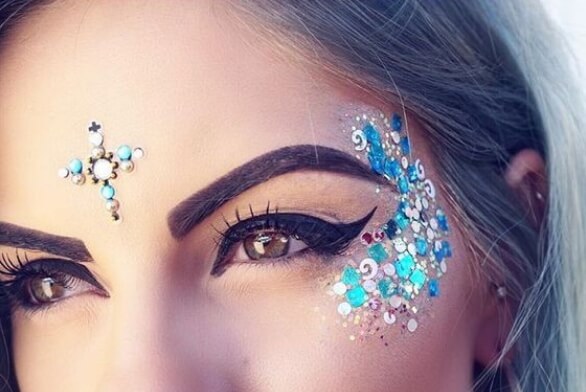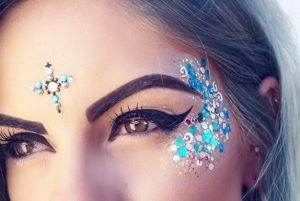 Gold Highlighter
Remember that gold highlighter invented by Rihanna? Well, then get ready to see it everywhere. And if you like it, it is a good idea to grab one for your makeup bag. Because that's the trend we have definitely noticed on the runways. You can also apply it on your eye lids, over your lipstick and … everywhere you want. This way you will definitely look trendy and grab attention.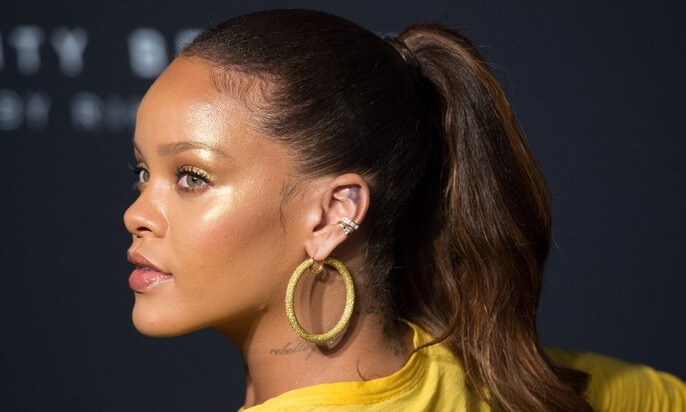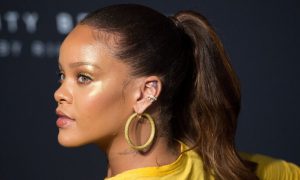 Add That Glow!
Even though it is not a must to use golden highlighter, this is definitely something you will notice around. So you may want to pick the other sort of highlighter to apply above the cheek bones, above the lip and a bit on the nose. This will create that fashionable glowing look.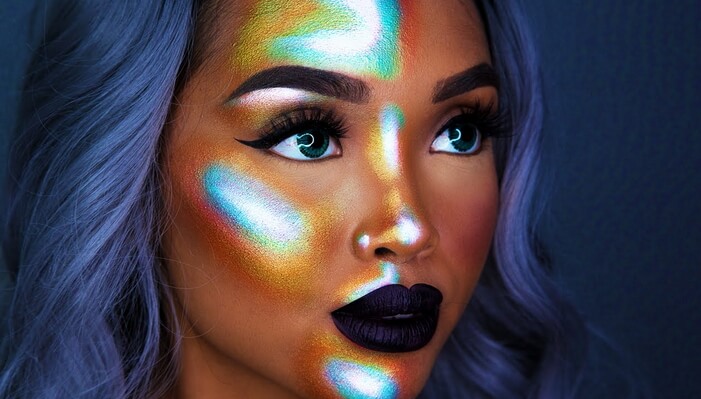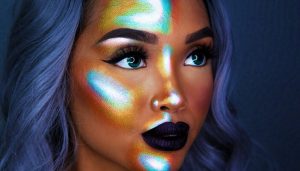 Black Eye Liner and Bold Lashes
This is a must-have for this spring, as without it you will barely draw those thick graphic shapes at dramatic angle. So you can start experimenting with the thick cut-crease and see the right way of tracing the line right under the eye. Plus, you want to apply a couple of layers of mascara to create that bold lash look. Based on Christian Dior show we can definitely say, that this is a comeback of those retro clumpy lashes. If you want to go further, add fake lashes for even more dramatic look.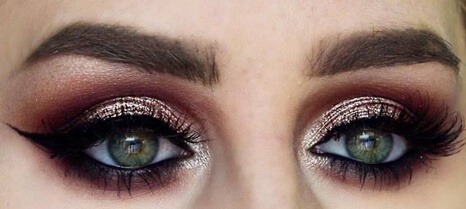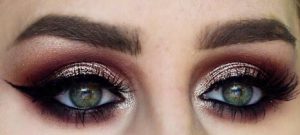 Metallic Lip Color
While all shades of matte used to be trendy before, now it is time to switch to metallic and grab a couple of glossy lipsticks for your beauty case. Or you can just use your favorite glitter over clear lip gloss. Regardless of the color you choose, you will look trendy this spring.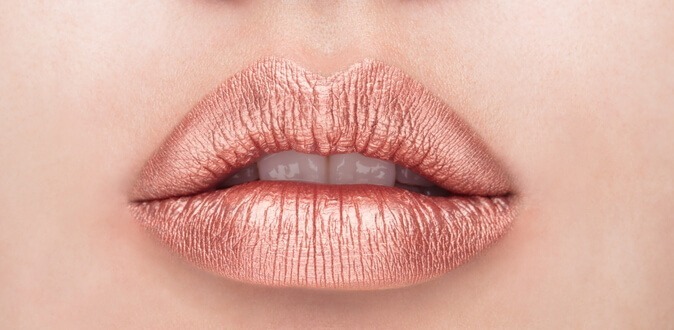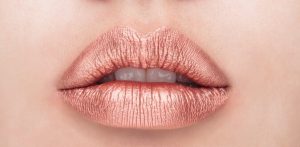 Shop Products - Makeup Trends Spring
| Picture | Price | Product | Volume |
| --- | --- | --- | --- |
| | | NYX Glitter Primer | 0.33 oz |
| | | Lime Crime Lip Topper | 0.14 fl oz |
| | | Jeffree Star Velour Liquid Lipstick | 0.19 oz |
| | | 24/7 Waterproof Liquid Eyeliner by Urban Decay | 0.058 oz |
| | | Too Faced Better Than Sex Mascara | 0.27 oz |
| | | Cover FX Enhancer Drops Highlighter | 0.5 oz |
| | | Tarte Tarteist Pro Lash Glue | 0.118 oz |
| | | Charlotte Tilbury Bar of Gold Highlighter | 15 oz |
| | | NYX Glitter Brilliants for Body and Eyes | 0.08 oz |
| | | MAC Glitter Pigments | 0.16 oz |