MAC's Mastery in Nudes [The Best Lipsticks for Every Skin Tone]
by :
GlamLipstick
MAC Cosmetics, a brand celebrated for its diverse range of colors and innovative formulas, has long been a frontrunner in the beauty industry. For many makeup lovers, their journey into the realm of lip colors often begins with the perfect nude shade from MAC. But what makes their nude lipsticks so iconic? It's not just the rich pigment or the long-lasting wear. It's the way MAC has crafted a myriad of nudes that cater to every skin tone, ensuring that everyone can find their signature shade.
Finding the ideal nude lipstick is akin to discovering the perfect pair of jeans – a quest. A shade too pale might wash you out, while one too deep might not give you the natural look you want. MAC, with its vast range of nude lipsticks, simplifies this search. Whether you have cool undertones or warm, fair, or dark skin, MAC nude lipstick is waiting to elevate your look. Dive into our curated list of MAC's best nude lipsticks, and find the one (or many!) that resonates with your unique beauty.
The Allure of MAC's Neutral-Tone and Nude Lipsticks
MAC's neutral-tone and nude lipsticks stand out as perennial favorites in the expansive world of lip colors. Their widespread popularity is rooted in their unparalleled versatility: these shades effortlessly complement a wide array of skin tones, making them an essential staple in countless makeup bags. Purchasers gravitate towards these hues not just for their understated elegance but also for the confidence they bring – ensuring lips look naturally plump and polished without being overbearing. Whether paired with a smoky eye for a sultry evening look, or worn alone for a fresh-faced daytime aesthetic, MAC's neutral and nude lipsticks are the go-to choice for those seeking to strike the perfect balance between sophistication and simplicity.
Here's a table of the 9 MAC nude lipstick products we use in our everyday makeup routine. Both us, makeup artists, and our customers like these products.
| Name | Type | Features | Rating |
| --- | --- | --- | --- |
| MAC Burnt Spice | Liquid Lipstick | Long-wearing, creamy formula with a matte finish | 9.8/10 |
| MAC Whirl | Lipstick (Matte) | Similar to MAC's Whirl but offers a slightly different finish | 9.7/10 |
| MAC Verve | Lipstick (Satin) | Muted brownish-pink, great for medium to deep skin tones | 9.5/10 |
| MAC Syrup | Lipstick (Lustre) | Sheer, glossy finish with a soft purple hue | 9.3/10 |
| MAC Taupe Lipstick | Lipstick (Matte) | Muted reddish-taupe brown, great for all skin tones | 9.0/10 |
| Creme Cup MAC Lipstick | Lipstick (Cremesheen) | Creamy pink-beige, offers a balmy finish | 8.8/10 |
| MAC Cherish | Lipstick (Satin) | Soft muted peachy-beige, suitable for lighter skin tones | 8.5/10 |
| MAC Blankety Lipstick | Lipstick (Amplified) | Soft pink beige with a creamy formula and semi-lustrous finish | 8.3/10 |
| MAC Lipstick Myth | Lipstick (Satin) | Pale muted peachy-beige, suitable for creating a bold nude lip on fair skin | 8.0/10 |
MAC Burnt Spice [Review, Swatches & Impressions]
Okay, let's talk about MAC Burnt Spice. I was smitten by its rich shade when I uncapped this lipstick. The color is this sultry, warm-toned nude that seems to tread a fine line between elegance and boldness – a perfect middle ground if you ask me. Plus, the liquid formula? So velvety!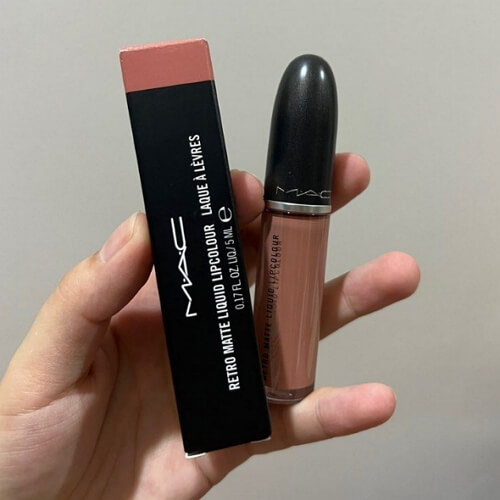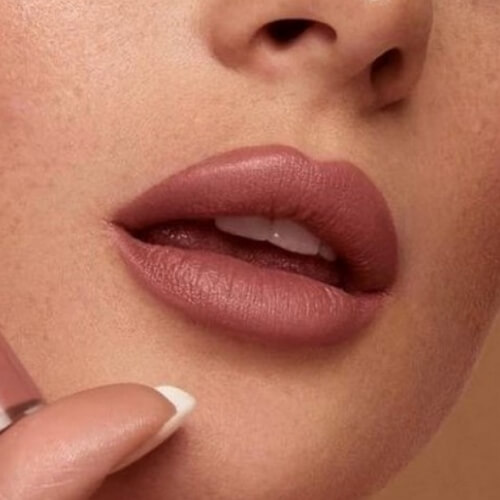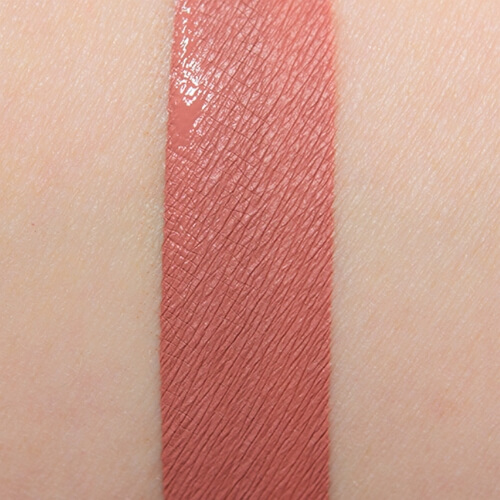 The Application Experience
Applying it was a dream. The doe-foot applicator gives the right amount of product, and the lipstick glides on effortlessly. I was out the other day, one of those super long ones where you start with brunch and end up closing down the cafe at dinner time. Burnt Spice stayed put through all those coffees, sandwiches, and impromptu photo sessions (guilty!). There is minimal transfer, no weird patches, just a consistently stunning pout.
The Not-So-Great Bits
However, it's not all roses. While the longevity is impressive, I did find that after a few hours, especially post-meals, it started to feel a tad drying. A touch of lip balm or gloss can help combat this, but I wish it retained its initial creaminess a bit longer.
Final Thoughts
Would I recommend MAC Burnt Spice? Absolutely. It's that perfect neutral that's not too pale or too dark, and the formula, for the most part, is fantastic. But for those with parched lips, be prepared to pair it with some lip care. In the vast sea of nudes and neutrals, Burnt Spice truly manages to carve out its niche. If you haven't given it a whirl yet, it's high time you do!
MAC Whirl [First Glance & Test]
Alright, diving right in – MAC Whirl Dupe had me intrigued from the get-go. I mean, we've all heard of the legendary MAC Whirl, right? So, the very idea of a dupe had my expectations soaring. At first glance, the shade seems like that dreamy rosy-brown that flatters so many complexions. It promised a world where edgy meets sophisticated, and boy, was I ready for it.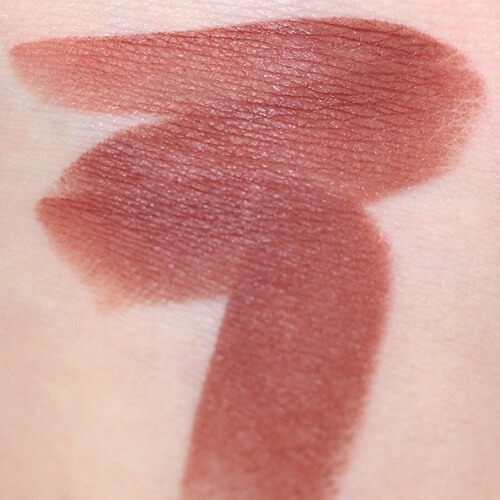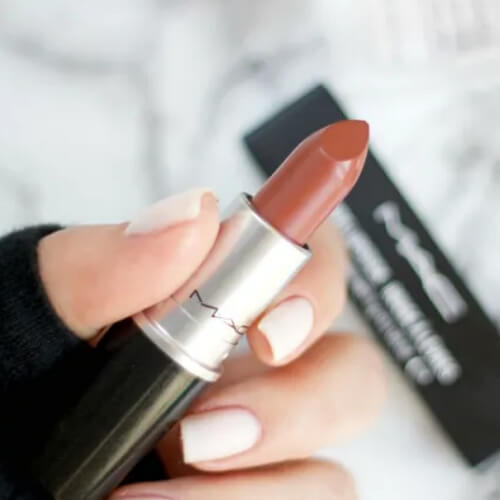 The Feel and Wear
Sliding it on, the texture was just what I'd hoped for – smooth with a lovely finish. I remember wearing it to my best friend's birthday bash last month. We danced, we laughed, and there might have been a few too many slices of cake involved. Through all that, MAC Whirl held its own. It managed to stay intact even after all the cheers and snack munching. A pleasant surprise for a dupe, if I say so myself.
The Little Hiccups
Now, for the nitty-gritty. I did notice that, as the evening progressed, there was a slight feathering around the edges. It wasn't a deal-breaker, but a good lipliner might be a companion with this one. Also, while it didn't exactly parch my lips, it wasn't as hydrating as some other matte lippies I've tried.
Wrapping Up
So, would MAC Whirl make it to my must-have list? In many ways, yes. The shade is a surprise, and the staying power is commendable. But, if you're the kind who's particularly nitpicky about feathering, you might want to pair it with a trusty lip liner. All in all, for its price and the beautiful hue, it's a gem worth having in the makeup stash. It's proof that sometimes, a dupe can hold its ground pretty impressively!
MAC Verve [Impressions, Swatches]
Jumping right in, MAC Verve immediately caught my eye with its unique shade. This isn't just your typical nude or brown; an intriguing blend of browns and pinks gives it a moody undertone. It's one of those shades you spot and think, "That's got character!"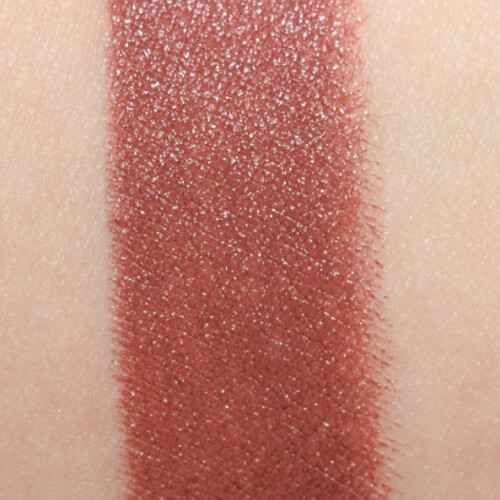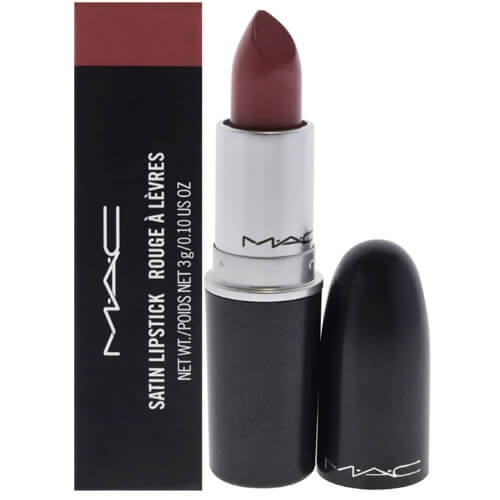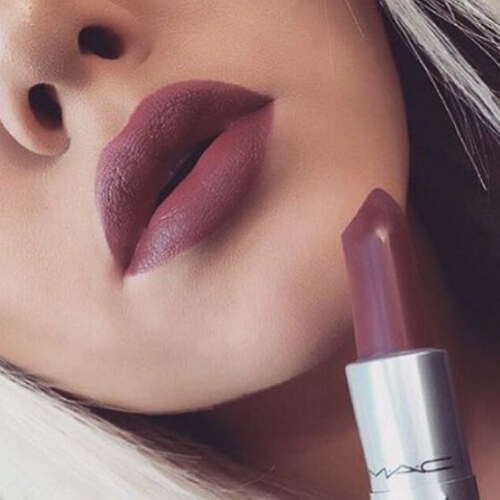 Texture and Longevity
The satin finish of Verve strikes the right balance between matte and glossy. It offers enough shine to make the lips look plump and hydrated but not so much that it looks too flashy. I recall a day I was running from one meeting to another, catching up with friends for dinner. Despite the whirlwind day, filled with chit-chats and countless cups of coffee, Verve stayed loyal. By the end of the evening, though slightly faded, it left a lovely stain that had its charm.
Some Points to Ponder
While I adore the shade and the finish, it might not be everyone's cup of tea, especially if you're looking for a bolder, more opaque look. It builds up nicely, but it takes a couple of swipes to reach its full intensity. Additionally, I did find that it's not as transfer-proof as I'd like. So, maybe steer clear of white shirts when rocking this hue!
The Verdict
With its alluring hue, MAC Verve is a refreshing break from the more traditional nude lipsticks. It's perfect for those days when you want to stand out subtly. However, a little patience is needed to build up the shade, and perhaps some caution around those pristine clothes. But for the depth and uniqueness it brings to the table? Totally worth a spot in your collection. If you're looking for something that's a tad different without straying too far from neutrals, give Verve a shot!
MAC Syrup [Unboxing & Application Thoughts]
Straight out of the tube, MAC Syrup promises a delightful experience. The shade is a soft, cloud-like purple-pink that immediately makes you think of dreamy spring days or cozy winter evenings indoors. It's gentle and inviting, like the calm after a refreshing drizzle.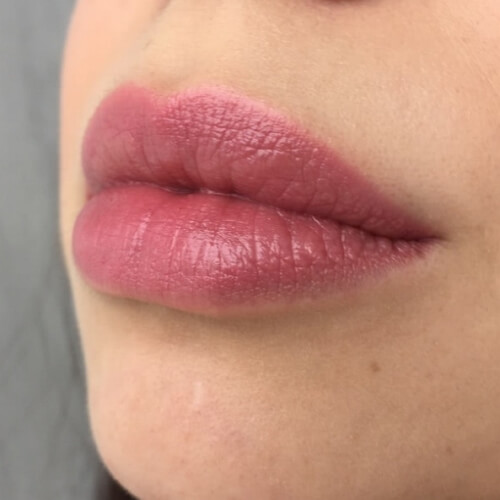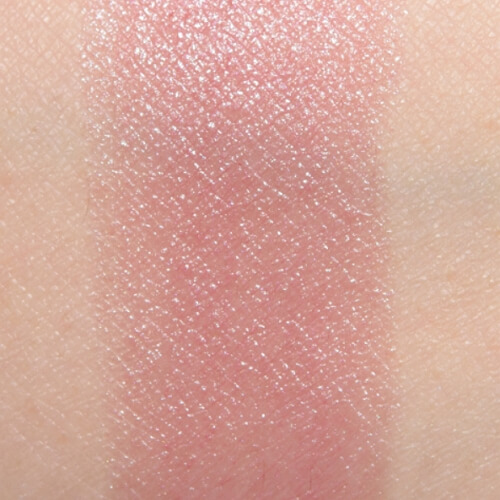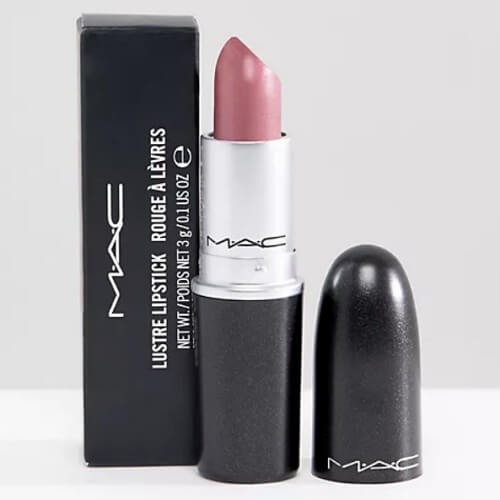 Performance and Wear
On application, the Lustre finish of Syrup offers a sheer touch with a hint of shine. It feels like a comforting embrace for the lips, neither too heavy nor too light. A day out shopping with my sister was the ultimate test for this little wonder. Between sips of iced lattes and trying on countless outfits, Syrup held up with grace. It might have lightened a touch post-lunch, but the even fade only added to its charm, leaving behind a soft tint.
Curious Considerations
For those looking for a bold and highly pigmented statement, Syrup might seem underwhelming at first glance. Its beauty lies in its subtlety, and while it doesn't scream for attention, it definitely whispers elegance. Also, for lasting wear, you might need a touch-up post meals or drinks, as it doesn't have the endurance of a matte finish.
Final Notes
MAC Syrup is for days when you want your lips to speak softly but with conviction. It's ideal for both casual outings and more formal events, thanks to its versatile shade. While it might not last an entire marathon day without a touch-up, its delicate hue and comfortable wear more than compensate. In a world where bold often takes center stage, Syrup is a gentle reminder that there's strength and beauty in softness, too. If you're scouting for an everyday shade with a twist, this one's worth savoring.
MAC Taupe [First Glimpse & Overview]
At the very sight of MAC Taupe, one thing becomes clear: it's not just another brown lipstick. It has a depth and warmth reminiscent of a cozy autumn evening. The reddish undertone gives it an edge, setting it apart from the usual nudes in the lineup.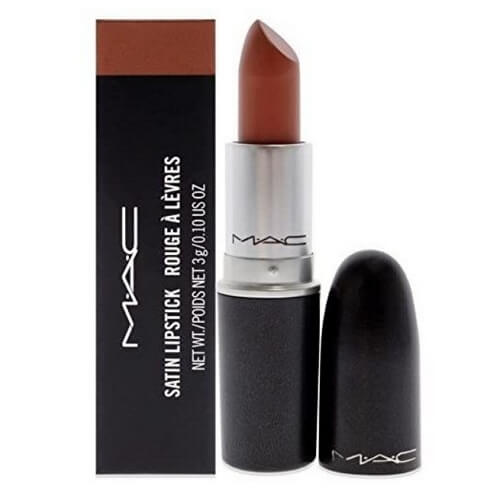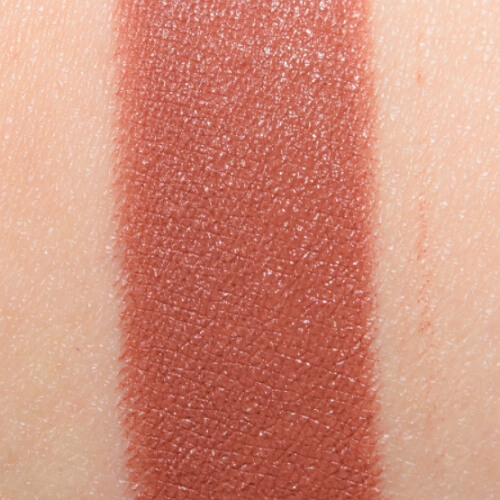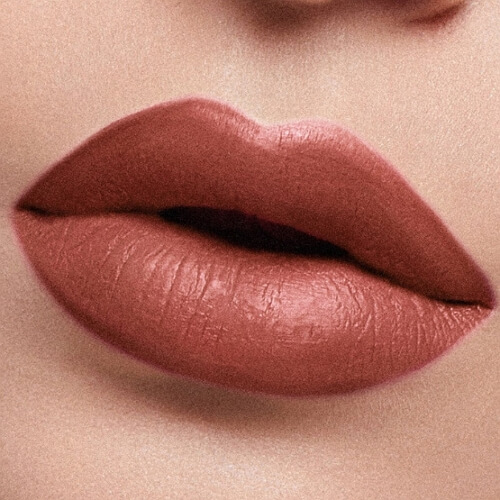 The Wear and Feel
Now, onto how it feels on the lips. Its matte finish is rich, and the pigmentation? Simply spot on. I had it on during a day trip to the countryside last month. Between the wind brushing against my face, the constant sips of warm cocoa, and the impromptu photo sessions amid the fall leaves, Taupe stood its ground. It faded, but in a graceful, even manner that left my lips looking naturally tinted.
Points to Mull Over
While Taupe packs a punch in terms of color, its matte texture might feel a bit dry as the day progresses. Prepping with a hydrating lip balm would be a good idea for those who naturally have dry lips. Another tiny hiccup? While the color is versatile, its unique undertone might not be everyone's cup of tea. It leans more toward a bold statement than a neutral one.
Rounding Up
In a nutshell, MAC Taupe is for those who appreciate the nuance in their nudes. It's a statement without being loud, confident without being overbearing. It requires a bit of care to keep the lips moisturized, but the payoff, in the form of its distinct shade, is well worth it. If you're in the mood to break away from typical nudes and try something with a bit more character, Taupe might be the adventure you're looking for.
Creme Cup MAC [Diving In, Testing & Reviewing]
Upon unboxing Creme Cup, one's first thought might be, "Hello, pastel perfection!" This lipstick screams delicate charm with its soft, light pink hue that feels like a breath of fresh spring air or a petal from a blooming rose.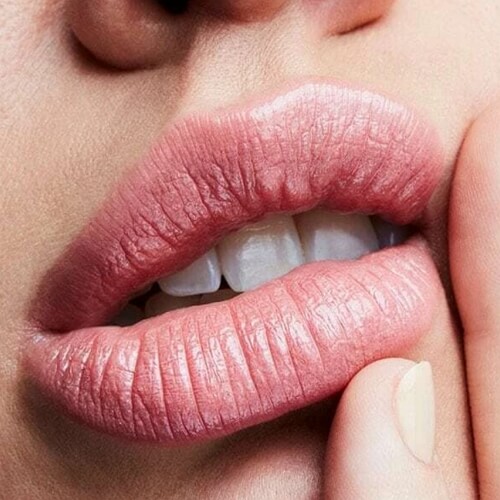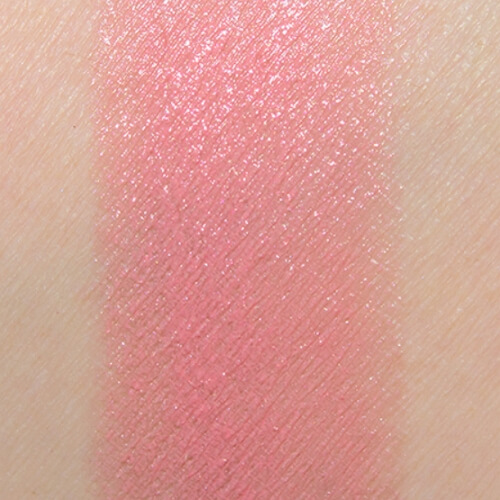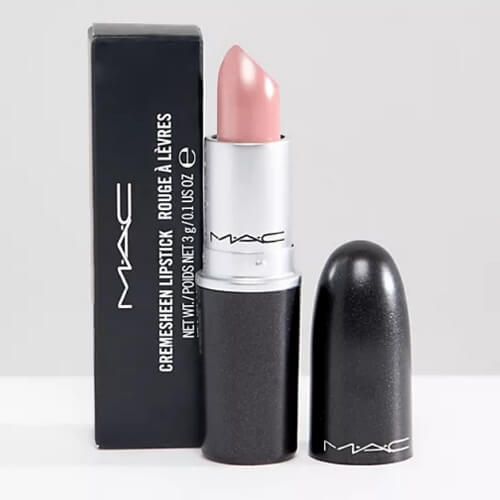 Texture and Day-long Test
The Cremesheen finish of Creme Cup is undeniably creamy, ensuring your lips are bathed in a plush, moisturized feel. I remember donning this shade for a garden tea party last summer. From sipping tea to nibbling on dainty sandwiches, Creme Cup gracefully held its place. It didn't stay as vibrant by the end of the day, but its subtle fade still left a sweet pink hint on my lips.
A Few Ponder Points
While its soft hue is its strength, it can also be its Achilles heel for some. Those with deeper skin tones might find it too pale or washing them out unless paired with the right lip liner or makeup look. Its creamy texture, though hydrating, isn't as long-lasting as a matte finish, so a mid-day touch-up might be in the cards if you're planning to wear it for extended hours.
The Bottom Line
Creme Cup MAC Lipstick is a dream for lovers of soft, pastel pinks. It's not about making a loud statement; it's more about that subdued elegance and grace. While it requires a bit more maintenance than your stay-all-day lip colors, the beautiful hue and moisturizing feel make it worth the effort. If you're after that "I just stepped out of a fairy tale" look, Creme Cup is your trusty companion!
MAC Cherish [The Initial Wow]
Unveiling MAC Cherish feels like discovering a classic novel on a cozy bookshelf. It presents an understated beige with a slight pink undertone that's both classy and timeless. Immediately, it exudes a sense of sophistication, like the little black dress of the lipstick world.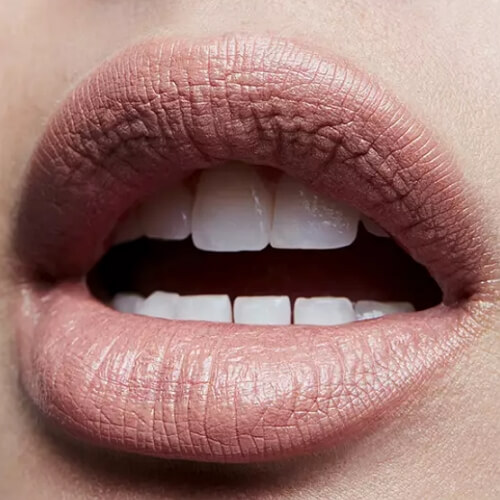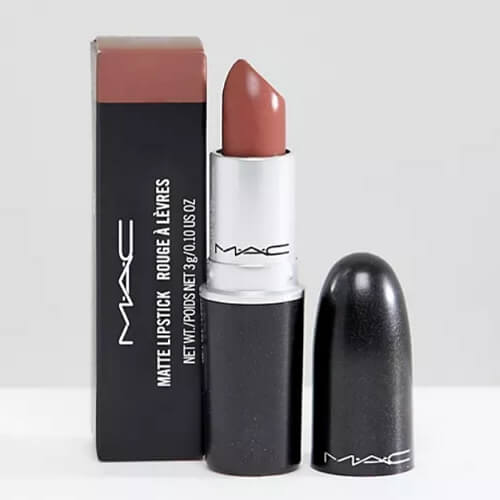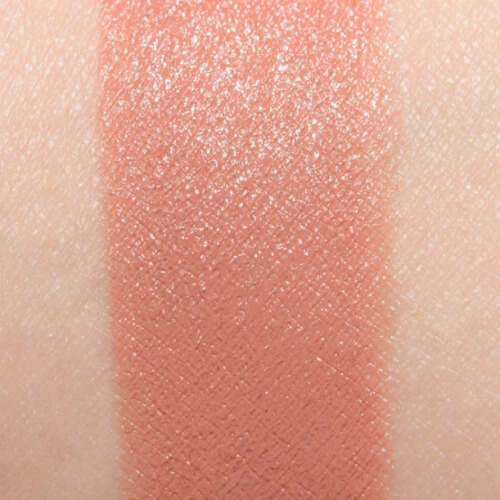 Wearing it Out and About
Its satin finish grants it a semi-matte look, offering a touch of sheen without going overboard. During a friend's outdoor wedding, I chose Cherish as my lip companion. Amid laughter, tears, and countless toasts, this hue stayed loyal. While it did transfer a smidge during dinner, it left behind a gentle tint that blended seamlessly with the evening's ambiance.
Pausing for Thought
While MAC Cherish offers a universal appeal, its muted shade might not pop as much on certain skin tones. For a bolder look, pairing it with a slightly darker lip liner could work wonders. Additionally, being of a satin finish, it might not brave an entire day without a few touch-ups, especially after meals.
Final Strokes
MAC Cherish is that dependable friend in your makeup arsenal, perfect for occasions when you want to exude quiet confidence. Its gentle shade and comfortable wear make it easy to cherish (pun intended). It's a go-to for anyone seeking a versatile nude that pairs well with both day and night looks. If the essence of subdued elegance in a tube could be captured, Cherish would be it!
Selecting the Perfect MAC Lipstick For You [Advice & Tips]
When selecting the best nude lipsticks, especially from a renowned brand like MAC, several factors come into play to influence a customer's choice. Here are the key decision-making factors for the best nude lipsticks by MAC, and an overview of how the brand performs in those areas:
Shade Range. MAC excels in offering a diverse range of nude shades catering to various skin tones. From pale pinks to deeper browns, the brand ensures that everyone finds their perfect nude, no matter their complexion.
Texture & Finish. MAC provides a variety of finishes – from mattes to satins to cremesheens. Their matte lipsticks are known for their rich pigmentation, while the satins and cremesheens provide a more moisturized finish. This ensures that customers can choose based on their preferred texture and desired look.
Longevity & Wear. While MAC's matte lipsticks are often lauded for their long-wearing properties, the cremesheen and lustre finishes might require touch-ups throughout the day. However, they fade gracefully, often leaving a light tint behind.
Comfort & Moisturization. MAC's range of lipsticks generally offer a comfortable wear. While their matte lipsticks can be a tad drying for some, the satin and cremesheen ranges ensure lips stay hydrated. It's a good practice to apply a lip balm beforehand, especially if opting for a matte finish.
Packaging & Design. MAC's signature black bullet design is both sleek and functional. The cap clicks securely, ensuring minimal chances of the product uncapping in bags. The design also allows for precise application.
Price Point. Given the brand's reputation and the quality they deliver, MAC lipsticks are priced at a mid to high range. However, many consumers find the quality justifies the price, especially when it comes to unique shades and finishes.
Cruelty-Free & Ingredient Concerns. MAC has been committed to eliminating animal testing and has made strides in recent years. They also pay attention to ingredient sourcing, ensuring a level of trust with their consumers. However, those with specific allergies or concerns might want to check the ingredient list carefully.
MAC's nude lipsticks stand out in terms of shade variety, texture options, and overall quality. The brand offers something for everyone, making it a top contender in the world of nude lipsticks.