Dive into the World of Water-Based Concealers
by :
GlamLipstick
Let's face it, in our search for the ideal concealer, we've all been caught in a deluge of options: creamy, matte, stick, liquid, and everything in between. But have you ever dived into the refreshing realm of water-based concealers? These hydrating heroes, often lauded for their lightweight formulas and seamless coverage, have been making waves (pun intended!) in the beauty world. But with so many products touting their benefits, how can you be sure you're making the right splash? In this post, we'll navigate the deep waters of water-based concealers, bringing the very best the beauty world has to offer to the surface. Why should you consider switching? And which brands stand out in this sea of options? Dive in with us and uncover the answers to these questions and more. The journey to flawless, hydrated skin begins here!
The Best Water-Based Concealers
There are many water-based concealers on the market. However, it's a real challenge to find the one that combines the perfect coverage with the smoothness of coverage. We love water-based concealers for their smooth application and the ability not to get into the most minuscule lines, pores, and wrinkles. So, we have compiled a list of the best water-based concealers that perfectly meet the needs and expectations of professional makeup artists. Ready for the perfect concealer? Check out these.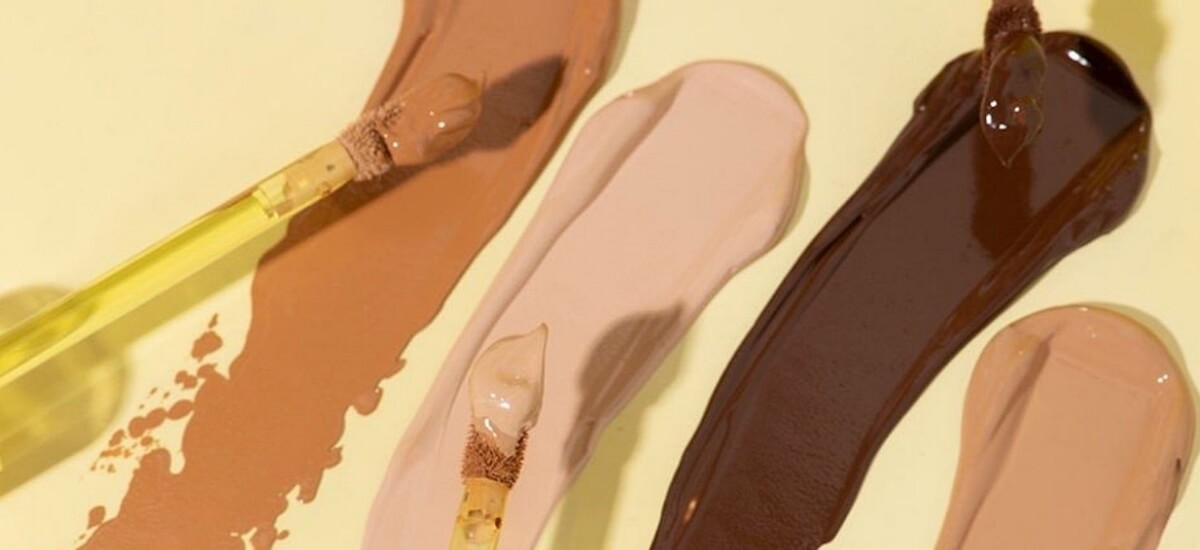 | Name | Type | Features | Rating |
| --- | --- | --- | --- |
| [JOUER] Essential High-Coverage Liquid Concealer | Liquid | Lightweight, long-wearing, SPF 20, suitable for all skin types | 4.9 |
| [By Terry] HydraCover Radiant Concealer | Cream | Buildable coverage, hydrating, includes vitamin E | 4.8 |
| [HOURGLASS] Mini Vanish Airbrush Concealer | Liquid | Non-comedogenic, brightening, quick-drying | 4.7 |
| [Wander] Dualist Matte and Illuminating Concealer | Liquid | Infused with hyaluronic acid, it is suitable for dry skin | 4.6 |
| [Too Faced] Born This Way Super Coverage Multi-Use Longwear Concealer | Cream-to-Powder | Dual-action formula minimizes pores, anti-aging benefits | 4.5 |
JOUER Essential High Coverage Liquid Concealer [An Essential Indeed]
First Impressions
Right off the bat, the JOUER COSMETICS packaging exudes elegance. Simple yet refined, it makes you feel you're about to indulge in something exceptional.
Application Experience
This concealer? Pure magic. The "high coverage" claim isn't just a catchy name. A little goes a long way and seamlessly blends into the skin. I remember having dark circles after binge-watching my favorite show the other night. Come morning, this product effortlessly masked them, making me look like I'd slept a total of 8 hours!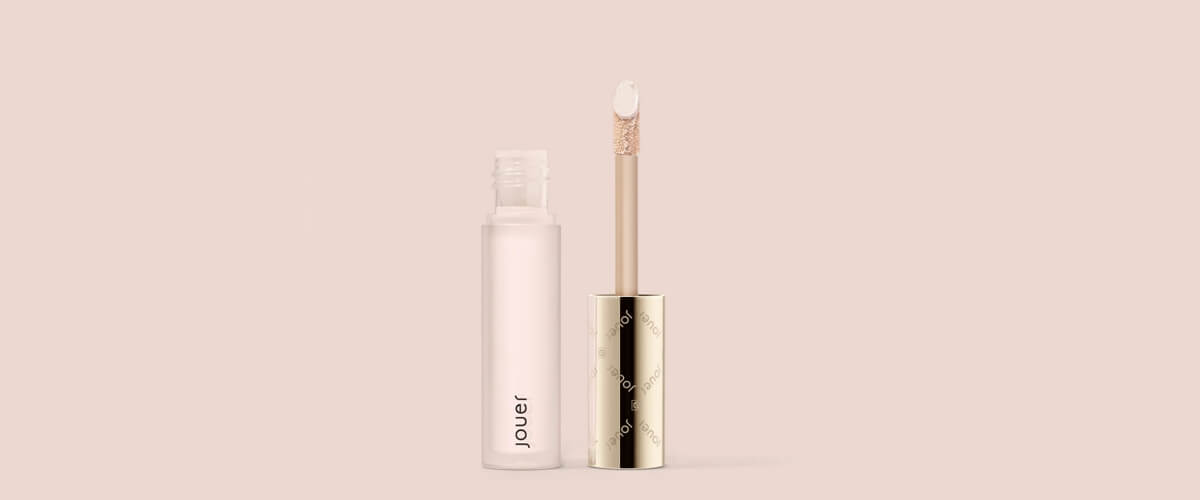 Longevity and Wear
I tested it during a long workday followed by a dinner out. Even after 12 hours, the concealer held its ground, neither creasing nor fading. The matte finish kept any unwanted shine at bay, too.
Skin Friendliness
Sensitive skin folks, rejoice! This didn't cause any irritation or breakouts. It felt pretty hydrating, which is a blessing, especially for those under-eye areas that often feel dry.
Any Downsides?
While the product is fantastic, I wish it had a slightly more diverse shade range. A few more undertones could help cater to an even wider audience.
Would I Recommend? Absolutely. JOUER COSMETICS Essential High Coverage Liquid Concealer is a staple every makeup bag deserves. It may be a splurge for some, but the results speak for themselves. A real game-changer in the world of concealers!
What Else Do You Need to Know?
From my years of experimenting with beauty products, it's evident that not all are created equal. When a product stands out as #1, it's often due to a combination of factors. Here's my take on what typically sets a top product apart from the crowd:
Performance. Simply put, it delivers on its promises. If it claims to be long-lasting, it doesn't fade midway through the day. If it's marketed as hydrating, it truly feels moisturizing on the skin.
Innovation. The best products often introduce something new or have a unique twist. Maybe it's a groundbreaking formula or perhaps a novel applicator that makes all the difference.
Value for Money. While the price isn't always an indicator of quality, a product that offers excellent performance for its cost always grabs my attention. It doesn't have to be the cheapest, but it should justify its price tag.
Adaptability. A #1 product often caters to a broad range of skin types, tones, or preferences. It's versatile and can fit seamlessly into various beauty routines.
Ethical Practices. In today's age, it's crucial. If a product is cruelty-free, sustainably sourced, or emphasizes eco-friendly packaging, it earns extra brownie points in my book.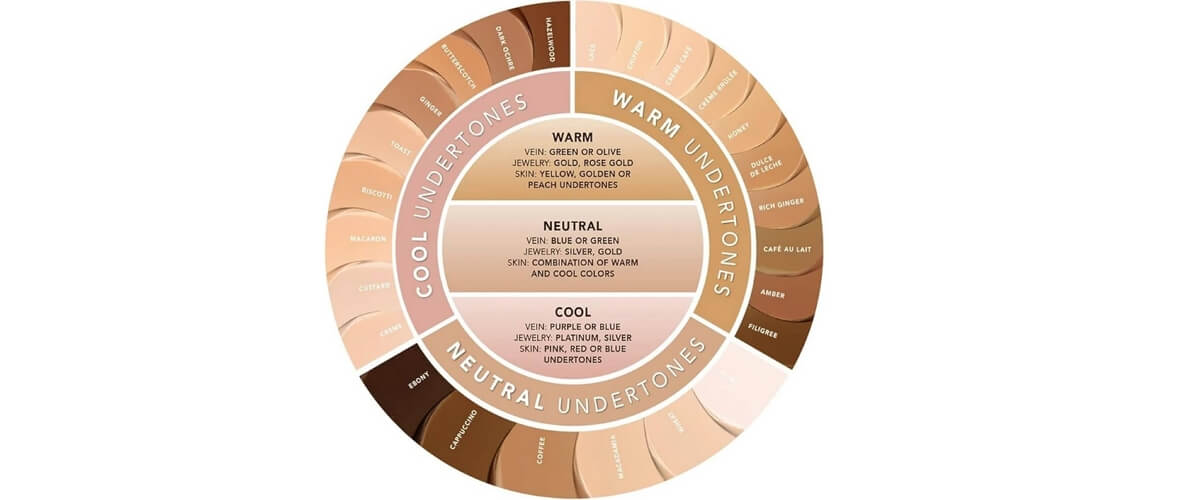 In my eyes, when a product excels in these areas, it indeed rises above its competitors. It's not just about marketing hype but genuine value and quality that endears it to users like me.
HydraCover Radiant Concealer: A Luminescent Wonder
First Impressions
Okay, so when I first saw the HydraCover Radiant Concealer, it was love at first sight. The aesthetic of the packaging? Spot on. Sophisticated yet minimal, it certainly set the stage for what lay inside.
Application Insights
Now, here's where things get exciting. The texture of this concealer is something else. It feels luxurious and, true to its name, hydrating. I recall this hectic week where sleep was a luxury, and those uninvited dark circles appeared. With just a few dabs of HydraCover, I was transformed! It brightened my under-eye area, making me look awake and radiant.
Wear and Tear
I decided to take this beauty for a spin on a day out in the city, hopping from one meeting to another. To my amazement, it stayed intact throughout the day without creasing or fading. And the radiance it promised? Delivered and then some.
Compatibility and Feel
It's a blessing for the skin. The vitamin E infusion is thoughtful nourishing and covering imperfections. Plus, it seemed to work harmoniously with all the other products in my routine.
Room for Improvement?
Well, nobody's perfect, right? If I had to point out one thing, while the hydration was on point, those with super oily skin might want to set it with a powder to ensure it remains flawless throughout the day.
Final Verdict. Would I repurchase HydraCover Radiant Concealer? In a heartbeat. It strikes that perfect balance between coverage and luminosity, a rare concealer find. If you're looking for a product that not only conceals but also brings a touch of radiance, this one's a keeper. Trust me; your skin will thank you!
HOURGLASS Mini Vanish Airbrush Concealer: A Pocket-Sized Powerhouse
Unboxing Impressions
So, let's chat about the first time I saw the HOURGLASS Mini Vanish™ Airbrush Concealer. The sleek design, the compact size… It's like holding a little secret weapon in your hand. I mean, they say good things come in small packages, right?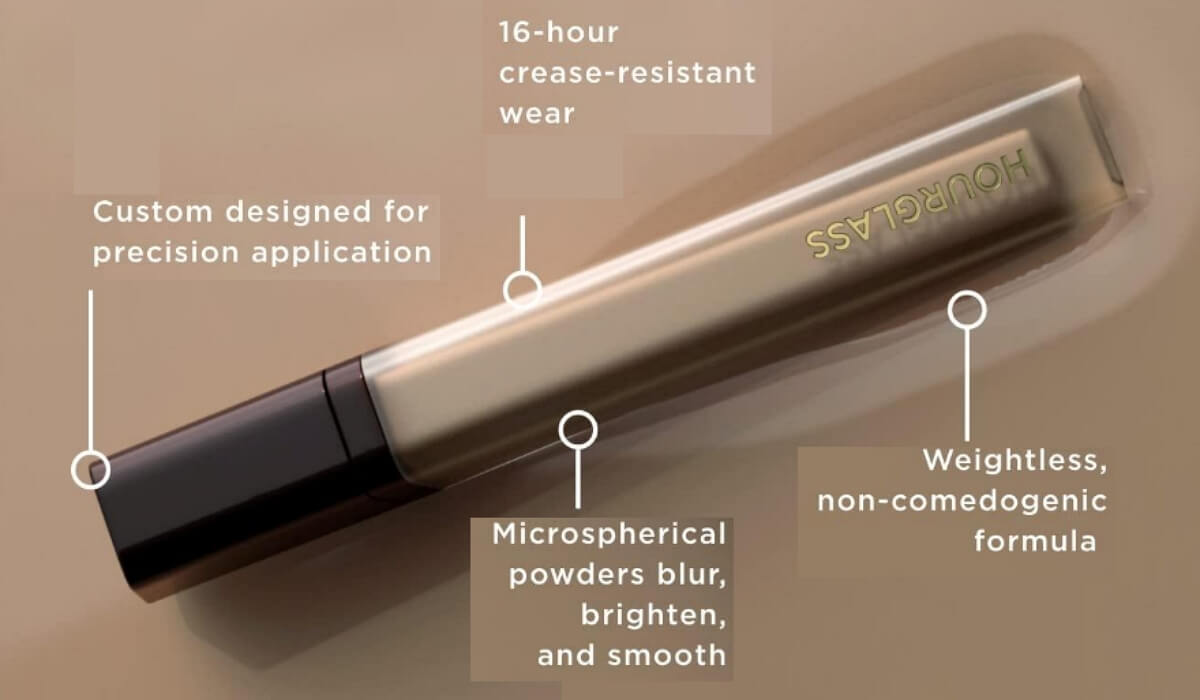 Let's Talk Application
I've swiped on my fair share of concealers, and this one? It's got some magic. The formula is creamy, yet it somehow feels weightless on the skin. There was this time I was gearing up for a big presentation, and, of course, a pesky blemish decided to say hello. But with a tiny dab of this concealer, it vanished. Smooth, airbrushed, and confident, I rocked that presentation.
Staying Power
On the topic of long days, this concealer has some serious stamina. It hung in there, from morning coffees to evening wind-downs, refusing to crease or fade. The "airbrush" in its name isn't just for show. It genuinely gives a blurred, perfected finish that lasts.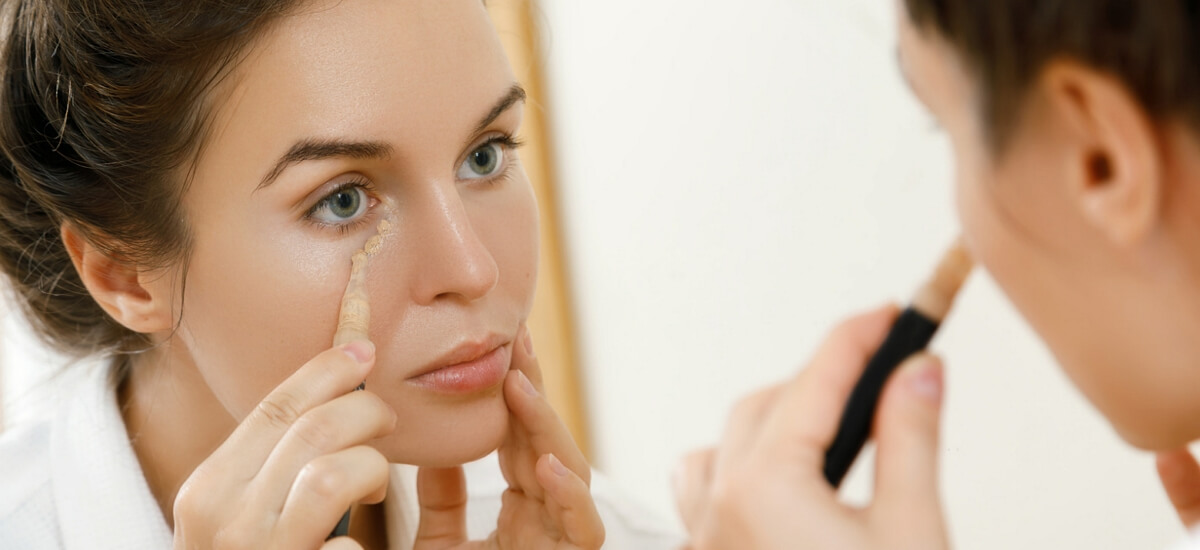 Skin Synergy
One of the aspects I genuinely appreciate is its adaptability. Whether layered over a BB cream or a full-coverage foundation, it melds beautifully. And it didn't just sit on top of the skin; it seemed to become one with it.
A Tiny Quibble
As much as I adore this concealer, it has minor setbacks. Given its size, it's a bit pricier for the amount of product you get. But considering the quality? I can overlook it.
Wrapping It Up. Would I recommend the HOURGLASS Mini Vanish™ Airbrush Concealer? Absolutely. It's a mini, yes, but it delivers mighty results. This is the one to pocket if you're after flawless, long-lasting coverage in a cute little package. It's truly a gem in the vast concealer universe.
Comparing Top Contenders [My Deep Dive into Concealer Performance]
I've spent countless hours experimenting with different concealers, diving deep into their performance metrics. Here's how some top performers measure up quantitatively.
Coverage longevity for each product
Product
Coverage Longevity
[JOUER] Essential High-Coverage Liquid Concealer
Solid 10 hours before any signs of wear.
[By Terry] HydraCover Radiant Concealer
Close to 9 hours, might need a touch-up if heading out after work.

[Too Faced] 

Born This Way Super Coverage Multi-Use Longwear Concealer

An impressive 8.5 hours, considering its gel formula.
[HOURGLASS] Mini Vanish Airbrush Concealer
A commendable 9 hours, especially for its size.
Blendability [scale of 1-10 with 10 being the best]
Product
Blendability (1-10)
[JOUER] Essential High-Coverage Liquid Concealer
9 – Smooth blendability.
[By Terry] HydraCover Radiant Concealer
9.5 – Nudging close to perfection.

[Too Faced] 

Born This Way Super Coverage Multi-Use Longwear Concealer

8 – A bit tricky at first, but solid once you get the hang of it.

[Wander] 

Dualist Matte and Illuminating Concealer

10 – Seamless blending, like a second skin.
Hydration [Measured as hours before skin feels dry]
Product
Hydration (Hours before skin feels dry)
[JOUER] Essential High-Coverage Liquid Concealer
6 hours – Good hydration.
[By Terry] HydraCover Radiant Concealer
8 hours – Steals the show with extended hydration, thanks to Vitamin E.

[Wander] 

Dualist Matte and Illuminating Concealer

5 hours – Might need a setting spray for dry skin.
[HOURGLASS] Mini Vanish Airbrush Concealer
7 hours – Commendable hydration for its airbrush finish.
Comparable Products to Consider
If you're looking for something more budget-friendly, L'Oreal's Infallible Full Wear Concealer offers decent longevity (about 8 hours) and has a bendability score of 8.5 in my book. For those focused on hydration, Too Faced's Born This Way Concealer keeps skin moisturized for roughly 7 hours.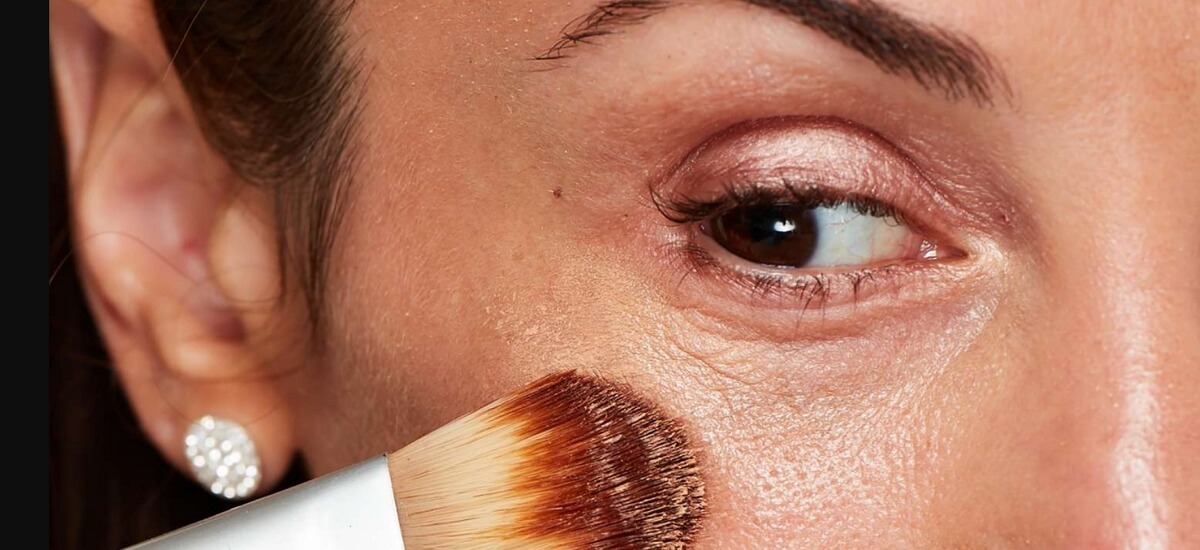 Tailoring to Your Needs
For those marathon days where you're jumping from meetings to evening plans, Jouer Liquid Concealer is your trusty companion.
If skin hydration is a concern, HydraCover Radiant Concealer is a dream come true.
Those seeking a natural, everyday look might find

Wander 

Dualist Matte and Illuminating Concealer

perfect.
And for our perfectionists, the HOURGLASS Mini Vanish Airbrush Concealer will be your new best friend.
In my opinion, there's a perfect concealer for every situation. It's all about identifying what matters most to you and finding that product that aligns with your needs.
Extra Products and Tools
Here's a table of makeup products and tools that best complement water-based concealers.
| Product/Tool | Purpose | Description |
| --- | --- | --- |
| Hydrating Primer | Base Preparation | Enhances the longevity of water-based concealers and ensures a smooth canvas. |
| Beauty Blender/Sponge | Application Tool | Ensures even and seamless blending of the concealer without soaking up too much product. |
| Setting Powder | Longevity & Finish | Helps set the concealer in place, preventing creasing and ensuring it lasts throughout the day. |
| Dewy Setting Spray | Finish & Longevity | Gives a hydrated finish and further ensures the concealer stays in place. |
| Liquid Highlighter | Enhanced Radiance | Can be mixed with water-based concealer for a radiant finish or applied on top for a luminous glow. |
| Undereye Patches | Pre-Concealer Application | Hydrates and preps the undereye area, ensuring smoother concealer application. |
| Thin, Flat Concealer Brush | Precise Application | Perfect for targeting specific blemishes or imperfections. |
| Translucent Loose Powder | Setting | Gives a natural finish without altering the concealer shade, ensuring longevity. |
| Lightweight Hydrating Foundation | Base | Works in harmony with water-based concealers for an even and hydrated finish. |
| Makeup Fixer or Barrier Spray | Protection & Longevity | Shields the concealer and other makeup from external factors like sweat, ensuring they last longer. |
When you're using a water-based concealer, pairing it with products and tools that enhance its performance can make a world of difference. This curated list ensures your concealer game is always on point!
---
Questions and Answers
Q: Why choose a water-based concealer over others?
A: Water-based concealers typically offer a lightweight feel, making them perfect for natural, everyday makeup. They're also hydrating and work well for sensitive or acne-prone skin.
Q: Can water-based concealers provide full coverage?
A: Absolutely! While they are known for their lightweight feel, many water-based concealers are buildable and can provide medium to full coverage, depending on the product and application technique.
Q: How do I best apply a water-based concealer?
A: Using a damp beauty blender or sponge can give you a seamless finish. For precise application on blemishes, a thin, flat concealer brush works wonders.
Q: Do I need to set water-based concealers with powder?
A: While water-based concealers have good staying power, setting them with a translucent or setting powder can help increase longevity, especially in humid climates or on oilier skin types.
Q: Can I mix my water-based concealer with other products?
A: Yes, water-based concealers can be mixed with liquid highlighters for added radiance or with moisturizers for a tinted hydrating effect.
Q: Are water-based concealers suitable for mature skin?
A: Definitely! Their hydrating properties often make them an excellent choice for mature skin as they don't settle into fine lines and wrinkles as easily as some heavier, cream-based products might.
Q: How do I ensure my water-based concealer doesn't oxidize or change color during the day?
A: Proper prepping of the skin with a good primer can help. Additionally, setting your concealer with a translucent powder or setting spray can prevent oxidation.
Q: Can water-based concealers be used for contouring?
A: Yes, you can use a shade darker than your skin tone for contouring and a shade lighter for highlighting. Their blendability makes them perfect for achieving a natural contoured look.
Q: How do I remove water-based concealer?
A: A gentle makeup remover or micellar water should easily take off water-based concealers. Always follow up with your regular skincare routine after makeup removal.
Q: Are water-based concealers resistant to sweat and humidity?
A: While they're more hydrating and breathable, water-based concealers may not be as resistant to sweat and humidity as their silicone-based counterparts. A makeup fixer or barrier spray can help improve their resistance to external factors.