Top 5 Lip Glosses for Pout Lips
by :
GlamLipstick
The best Lip Glosses truly make a statement, yet there are so many of them on the beauty shelves that it is quite difficult to pick one that will really work. Wearing glossy lip finish that will make the lips pout is always a good idea for both everyday and romantic makeup. Having tested many lip glosses from both online stores and drugstores our experts have picked top-5 options for you. We have selected lip glosses by different brands and of different price ranges, and here is the list.
Cream Lip Stain from Sephora Collection (Pink Tea #40)
This lip gloss features that cloudy pink-tea color that's close to the natural lip color. The coverage is creamy and the gloss reflects in the sun. It creates that natural pump lips effect due to the moderate gloss it provides. The color looks delicious and wears long. It looks natural yet bold at once.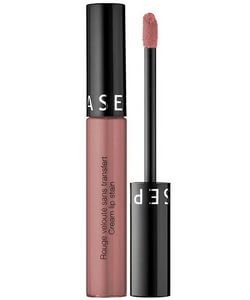 Liquid Lip Velvet by Burberry (Primrose #21)
This lip gloss by Burberry features whipped and creamy texture that dries velvet matte. It wears comfortably for 8 hours. Its texture is pleasant to wear, and it does not dry lips like many other matte lipsticks. The color looks natural yet moderately bright on the lips. For that pout look we recommend contouring the lips with a pencil before you apply the product.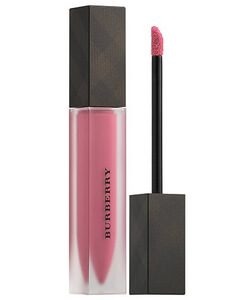 Naked Ultra Nourishing Lip Gloss by Urban Decay (Walk of Shame)
This lip gloss is made for neutral yet seductive lip coverage. Its gloss reflects light and gives that wet lip look. The texture is opaque with warm peachy sub tone. It is neutral, yet if you look closer you will notice those tiny micro-shimmer particles, that make the finish glossy. Combination of this shimmer and gloss texture give your lips that pout look.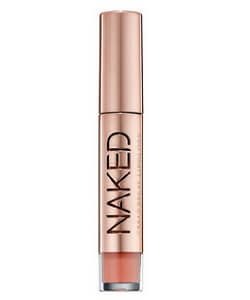 Juicy Shaker by Lancome (Walk the Line)
This is an oil-based lip gloss by Lancome, which features bi-phase technology. It features high shine due to the liquid oily texture. The product is something between oil and nourishing balm, and the formula comes enriched with pigments that add color. When the gloss disappears with time, the product leaves moderate tint on lips.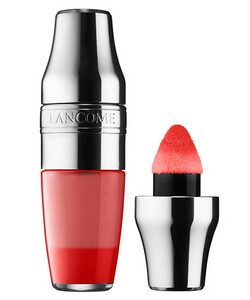 Gloss Stick by Soap & Glory (Sexy Mother Pucker)
This lip stick gives extremely glossy finish and moderate natural color to the lips. Its formula employs 3D pigments for fuller plump lips, and gives lasting coverage. The gloss applies smoothly and features barely noticeable fragrance. The stick features simple travel-friendly package.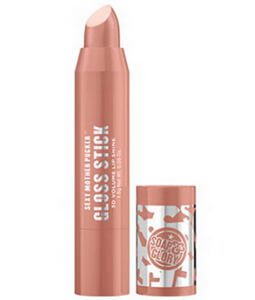 Swatches on Lips & Colors
Sephora
Cream Lip Stain

Pink Tea #40
Sephora
Cream Lip Stain

Pink Tea #40
Burberry
Liquid Lip Velvet

Primrose #21
Urban Decay
Naked Lip Gloss

Walk of Shame
Lancome
Juicy Shaker

Walk the Line
Soap & Glory
Gloss Stick

Sexy Mother Pucker
You may also like
Submit your review

Submit

Cancel
Juicy Shaker - Berry in love
Average rating:
1 reviews
Jan 25, 2018
Location (Sity, State):
NJ
I use this Juicy Shaker lip gloss by lancome in Berry color, and I like the way it applies, I like how it smells, yet the gloss itself vanishes off my lips in an hour, and tint lasts for 2-3 hours until it disappears. I thought the tint had to last longer, yet the product itself is very cool.