Lightskin Face [Definition & Makeup Tips]
by :
GlamLipstick
The beauty realm is always evolving with new trends, and the "Lightskin Face" has taken video platforms like TikTok by storm! It's all about capturing that self-assured, confident look. How to achieve it? Simply tilt your head up slightly, give a gentle squint, and lightly bite your lip. Voila! You've just mastered one of the trendiest expressions out there.
The "Lightskin Face" Phenomenon
Historically, the "Lightskin Face" traces its origins back to lighter-skinned individuals within the black community, giving it its name. Setting cultural connotations aside, there's a captivating story to tell if we delve into makeup techniques specifically tailored for those with light skin tones. But how does one tailor their makeup techniques to truly capture this trend's essence and make it shine on their own unique complexion?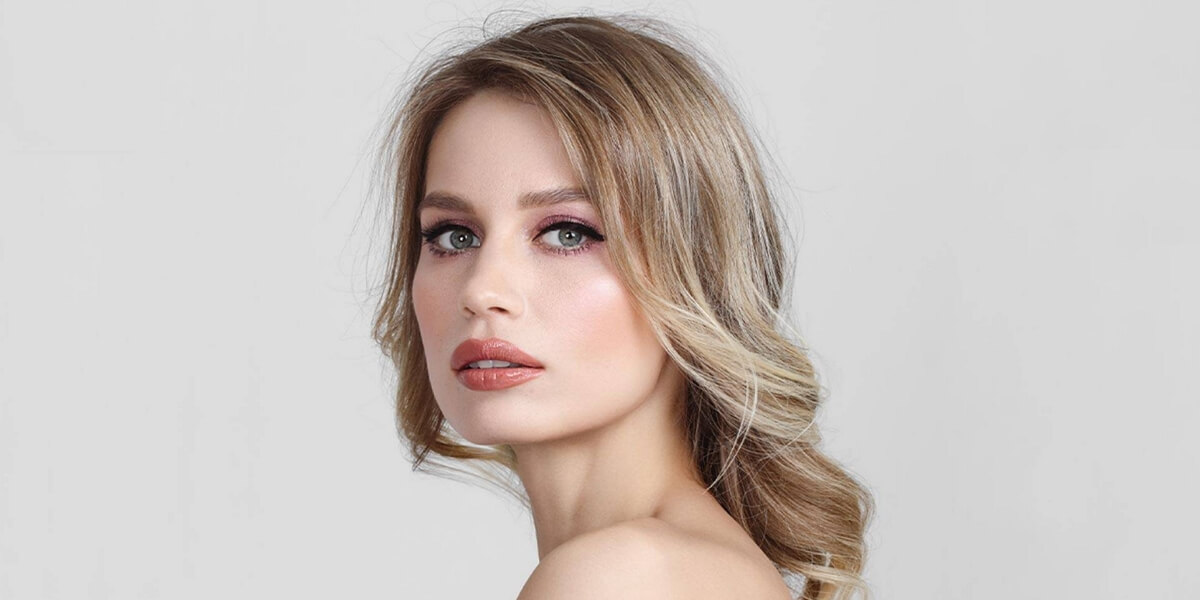 In this post, we'll dive deep into the world of "Lightskin Face" makeup, exploring the shades, products, and techniques best suited for this iconic look. From subtle highlighter placements to the perfect lip tint, we'll guide you through every step to help you rock this trend confidently. But here's a thought-provoking question before we delve in: In a world of ever-evolving beauty standards, how does one trend manage to resonate so profoundly with the masses? Let's uncover the magic together! Stay tuned as we explore this and more on our beauty journey!
Selecting the Makeup: Style and Products
Choosing the right makeup for light complexions is not just about following a trend but enhancing and complementing natural beauty. Lighter skin tones have a unique subtlety that can be beautifully highlighted or, unfortunately, overshadowed depending on the makeup choices. The wrong shade or texture can make the skin appear washed out, overly stark, or mismatched. Moreover, light complexions often come with undertones that can range from cool to warm, and understanding these nuances can make all the difference in achieving a harmonious and radiant look.
Furthermore, thoughtfully selecting makeup for lighter skin tones helps build confidence and self-assuredness. When makeup feels and looks right, it goes beyond skin-deep; it affects the inner psyche, allowing individuals to present their best selves to the world. In an era where personal expression holds immense value, ensuring that makeup complements and celebrates one's natural complexion is paramount.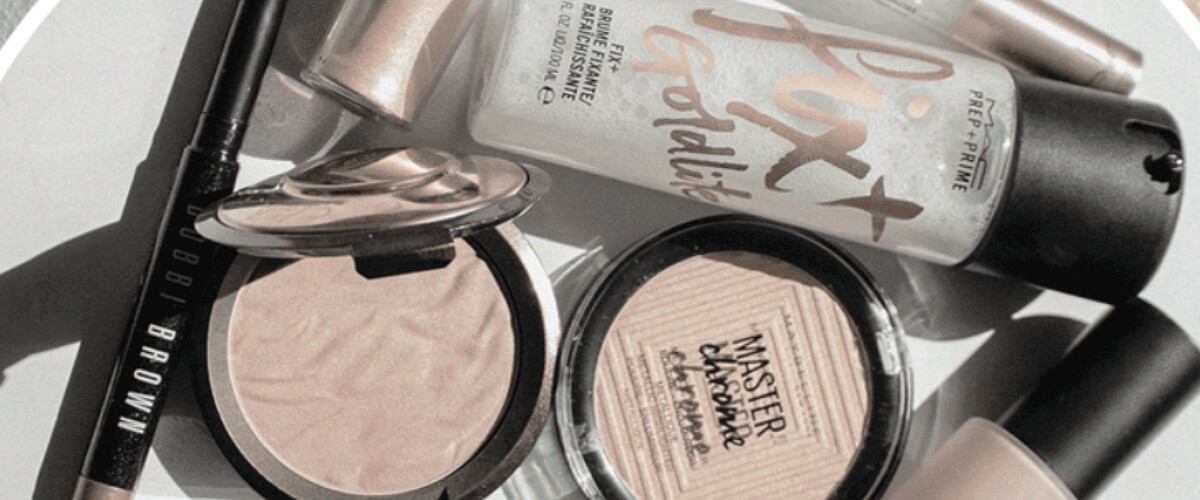 Makeup Tips and Tricks
Let's dive into this exciting world of makeup for lightskin complexions! There's such a vast spectrum when we talk about lighter skin tones, from the porcelain-like cool undertones to the more golden-hued warm tones. The possibilities are endless, and I've been experimenting quite a bit!
Foundation
Starting off with the base, I've been absolutely loving foundations with a luminous finish for light skin tones. It gives the skin a natural glow, making it look like it's lit from within. The NARS Sheer Glow and L'Oréal's True Match Lumi are fantastic choices. The key here is to match not just the shade but also the undertone – cool, neutral, or warm.
Eye Makeup
For the eyes, earthy tones, soft pinks, and muted mauves are incredibly flattering on lightskin tones. Brands like Anastasia Beverly Hills and Urban Decay have palettes that offer a great range of these shades. I've also noticed that a hint of shimmer on the center of the lid can truly elevate the entire look. The trick? Blend, blend, blend! A well-blended eyeshadow looks seamless and sophisticated.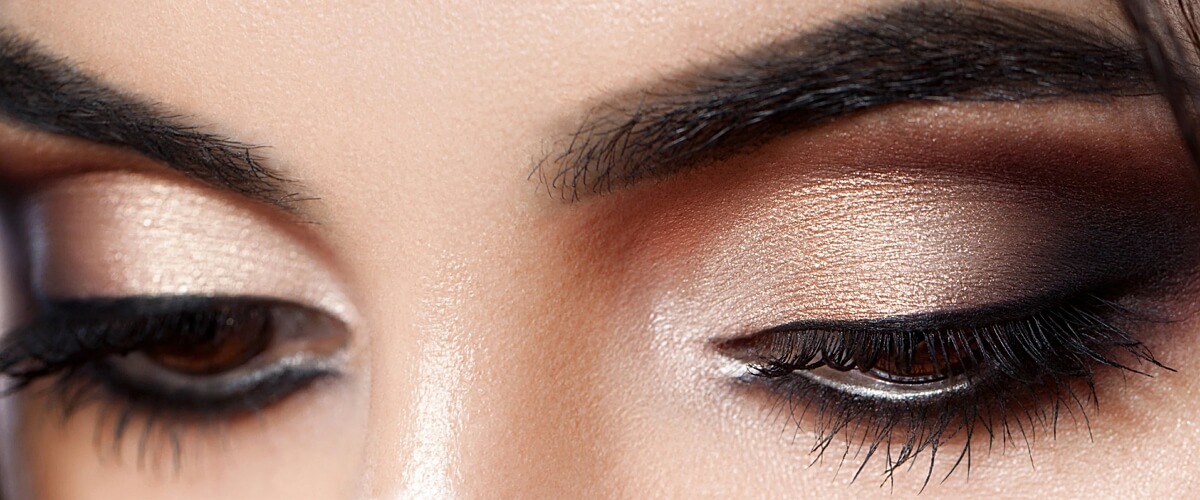 Blush & Highlight
Now, onto my favorite part – blush and highlight! Peachy and soft rosy blushes are a dream on light skin complexions. They give the skin a fresh, youthful flush. The Tarte Amazonian Clay 12-hour Blush in shades like 'Exposed' and 'Dollface' are must-haves. As for highlighters, a champagne or pearl-toned highlighter looks so ethereal. The Becca Shimmering Skin Perfector in 'Moonstone' or 'Opal' is a game-changer.
Lips
I always suggest starting with a hydrating lip balm or primer for lips. It makes a world of difference, especially if you're going for matte lipsticks. Nudes, pinks, and soft berries are flattering for light skin tones. The MAC Lipstick in shades like 'Velvet Teddy' or 'Twig' is versatile and timeless.
Lastly, always remember makeup is a form of self-expression. These are suggestions and products I've come to love, but always wear what makes YOU feel fabulous. Exploring and experimenting is the best part of the makeup journey!
Products for Lightskin Makeup
Here's a breakdown of each makeup product and tool I mentioned, with an elaboration on their features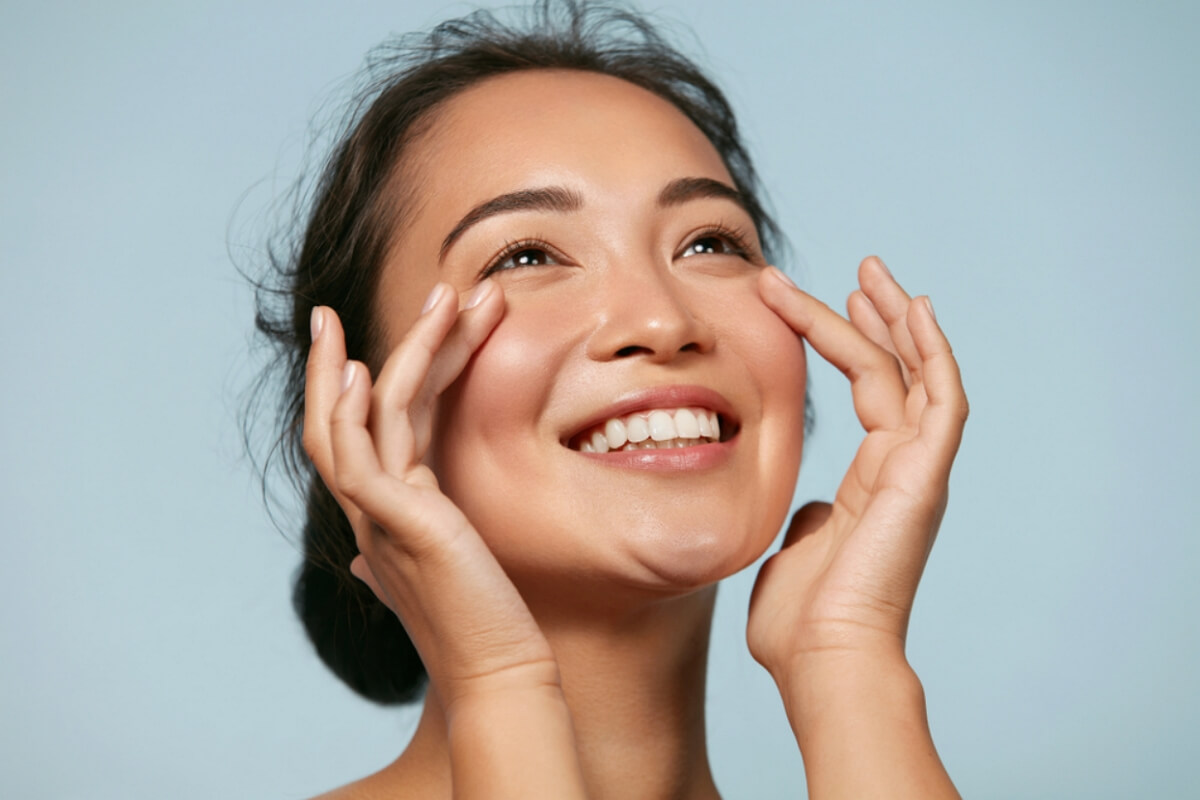 | Product/Tool | Elaboration |
| --- | --- |
| NARS Sheer Glow | A liquid foundation with a radiant finish. Known for its buildable coverage that feels lightweight. It enhances natural beauty by evening out skin tones and giving a subtle glow. Ideal for normal to dry skin types. |
| L'Oréal's True Match Lumi | A foundation offering luminous coverage. It's formulated with a liquid light technology to give skin a subtle, lit-from-within glow. The range offers a wide array of shades catering to various undertones. |
| Anastasia Beverly Hills Eyeshadow | Renowned for their highly pigmented eyeshadows that blend seamlessly. Their palettes often come with a mix of matte, shimmer, and metallic finishes, allowing for versatile eye looks. The shades range from earthy tones to vibrant hues, suitable for both everyday wear and special occasions. |
| Urban Decay Eyeshadow | Known for their iconic Naked palettes, Urban Decay offers velvety-textured eyeshadows that are easy to blend. Their palettes cater to various color stories, from neutrals to bold, ensuring a look for every occasion. |
| Tarte Amazonian Clay 12-hour Blush | A long-wearing, supremely soft blush infused with Amazonian clay. This formula helps control oil and infuse moisture, ensuring the blush stays in place without fading. The shades 'Exposed' and 'Dollface' offer natural, soft colors that add a healthy flush to the cheeks. |
| Becca Shimmering Skin Perfector | A pressed highlighter that provides a high-shine finish. Known for its creamy texture, it melts into the skin, offering a natural glow. 'Moonstone' is pale gold, and 'Opal' is a golden opal pearl—both shades are great for achieving an ethereal look on light skin tones. |
| MAC Lipstick in 'Velvet Teddy' & 'Twig' | 'Velvet Teddy' is a deep-tone beige with a matte finish. It's creamy and offers a no-shine matte finish. 'Twig' is a soft muted brownish-pink with a satin finish. MAC lipsticks are known for their rich color payoff and comfortable wear, making them a staple in many makeup kits. |
Remember, while these products are tried and true for many, makeup is a deeply personal experience. It's always beneficial to test out products to see how they interact with individual skin types and personal preferences.
Step-by-Step Makeup for Lightskin Complexions
Step 1. Prep the Skin
Start with a clean face. Use a gentle cleanser suited for your skin type.
Apply a lightweight moisturizer to hydrate your skin. Allow it to sink in for a few minutes.
Use a primer that suits your skin type (e.g., mattifying for oily skin, hydrating for dry skin) to ensure longevity and a smooth makeup application.
Step 2. Apply Foundation
Choose a luminous foundation that matches your skin tone and undertone (e.g., NARS Sheer Glow or L'Oréal's True Match Lumi).
Dot the foundation on the main areas of your face: cheeks, forehead, nose, and chin.
Blend using a damp makeup sponge or a foundation brush, ensuring no visible lines or patches.
Step 3. Conceal
Apply a lightweight concealer under the eyes and on any blemishes or imperfections.
Blend it out gently with your ring finger or a makeup sponge.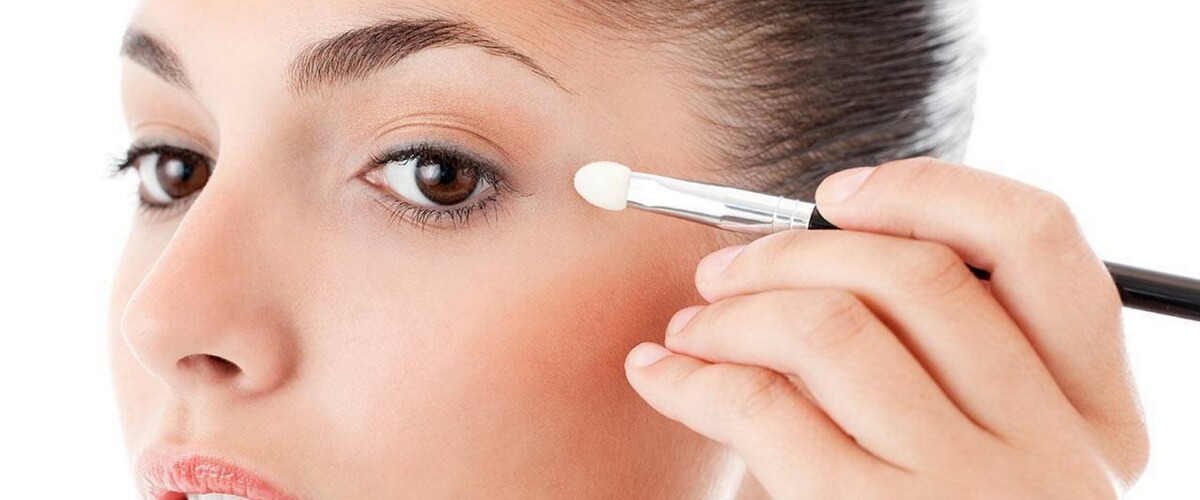 Step 4. Setting Powder
Lightly dust translucent setting powder over your face, especially in areas where you've applied concealer.
This ensures your base makeup stays in place.
Step 5. Eye Makeup
Prime your eyelids with an eyeshadow primer.
Choose earthy tones, soft pinks, or muted mauves from your preferred palette (like those from Anastasia Beverly Hills or Urban Decay).
Apply a neutral base shade all over the lid.
Add a slightly darker shade in the crease and blend well.
Apply a shimmer shade to the center of the lid for added dimension.
Finish with a coat of mascara on your lashes.
Step 6. Blush & Highlight
Apply a soft, peachy, or rosy blush (e.g., Tarte Amazonian Clay 12-hour Blush in 'Exposed' or 'Dollface') on the apples of your cheeks, blending upwards towards your temples.
Highlight the high points of your face: cheekbones, bridge of the nose, and cupid's bow, using a champagne or pearl-toned highlighter like Becca Shimmering Skin Perfector.
Step 7. Lips
Prep your lips with a hydrating lip balm.
Line your lips with a neutral lip liner.
Fill in with a nude, pink, or soft berry lipstick, such as MAC's 'Velvet Teddy' or 'Twig'.
Step 8. Set & Finish
To ensure your makeup lasts and stays fresh, mist your face with a setting spray.
Allow it to dry naturally.
Remember, while these steps are general guidelines, makeup is about personal expression. Feel free to adapt and adjust based on your unique style and preferences.
---
F.A.Q. Section: Makeup for Lightskin Face
Q: What's the best way to determine my undertone for lightskin complexions?
A: Look at the veins on the underside of your wrist. If they appear blue or purple, you likely have cool undertones. If they look green, you probably have warm undertones. If it's hard to tell, you might have neutral undertones. Another tip: silver jewelry tends to flatter cool undertones, while gold complements warm undertones.
Q: How can I prevent my foundation from looking too ashy or pale?
A: Always ensure you've selected the right shade and undertone for your complexion. It might be helpful to swatch multiple shades on your jawline in natural light before settling on one. If your foundation appears ashy, it could be too cool or light for your skin tone.
Q: Can I use bronzer on lightskin?
A: Absolutely! Just opt for a bronzer that's only a shade or two darker than your natural skin tone. It will give you a sun-kissed look without appearing too intense. Remember to blend well.
Q: Which shades of blush are most flattering for lightskin tones?
A: Soft peach, light rose, and muted mauve tend to be particularly flattering. However, always consider your undertone. Cooler undertones might prefer rosy blushes, while warmer undertones might lean towards peachy shades.
Q: My eyeshadows never seem to pop on my lightskin. What can I do?
A: Begin with an eyeshadow primer, which provides a base for the eyeshadows to cling to and makes their colors more vibrant. Also, consider using a light, neutral eyeshadow as a base color all over the lid before applying your main shades.
Q: How can I prevent lipstick shades from washing me out?
A: Lightskin individuals should gravitate towards lip colors that have a bit of depth to them. While nude shades are lovely, select a nude with a hint of pink, peach, or brown to ensure it complements your complexion without making you appear pale.
Q: Any special makeup application tips for freckled lightskin tones?
A: Embrace your freckles! Instead of full-coverage foundations, opt for light to medium coverage or tinted moisturizers. This allows your natural beauty, including freckles, to shine through. If you do want more coverage in certain areas, spot-conceal instead of layering on more foundation.