The Magic of Brown Lip Liners [Overview and MasterClass]
by :
GlamLipstick
Every makeup enthusiast knows that the right tools can elevate your look. Within the realm of lip makeup, there's a hidden gem that's poised to give you that perfectly defined and sophisticated finish: the brown lip liner. Let's dive into the transformative powers of this beauty essential.
Why Brown Lip Liners are a Must-Have
We know that almost everyone has a brown lip lipner, regardless of the color of their skin and makeup preferences. Some call in brown, some say that this is a dark nude color, and some say that this is a fundamental and neutral color. People select brown lip liners to work with certain shades of lipsticks or highlight the volume created by lipgloss. To cut a long story short, we can use this product in countless ways.
Depth and Definition. Unlike other lip products, a brown lip liner can bestow depth, making your lips appear fuller and more dimensional. The variety of undertones can seamlessly complement your natural lip color.
Shape and Longevity. A lip liner does wonders in enhancing the contour of your lips. Plus, as a base, it ensures your lip color stays vibrant and long-lasting.
Precision Perfected. Packaged like a pencil, these liners are designed for fine detailing. Even if you make a slight error, a touch of concealer is your best friend.
Versatility Unleashed. Beyond being a base, brown lip liners can stand out as individual lip colors. Ranging from nude shades to bolder browns, there's a hue for every occasion.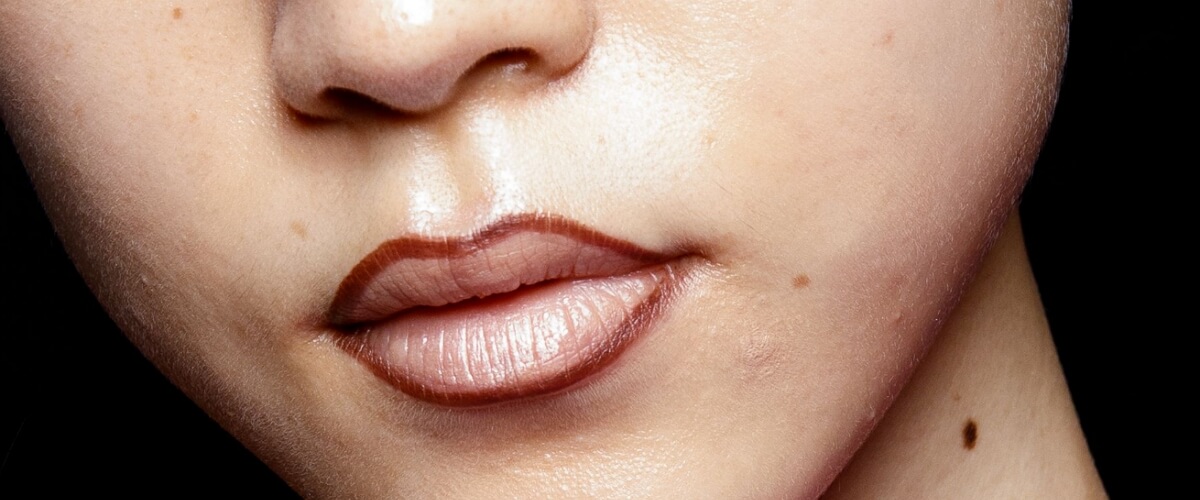 Finding Your Perfect Brown
Navigating the sea of beauty products can be daunting. But fear not! We've curated a list of the top brown lip liners, ensuring you find the perfect match for your makeup kit. Still, some tremendous brown lip liner options are available on the digital beauty shelves. So why don't we look into them? See the best brown lip liners listed below and each product's key pros and cons.
Anastasia Beverly Hills Lip Liner in [Cool Brown]
If you're searching for a lip pencil that can easily transition from day to night, try Anastasia Beverly Hills Lip Liner. This uniquely square-shaped pencil can be sharpened to a fine point, making it easy to create precise lines and shapes on your lips. Additionally, its creamy formula glides smoothly to deliver a velvet-matte finish that lasts all day. With 18 shades, including several brown hues, there's a perfect match for every skin tone.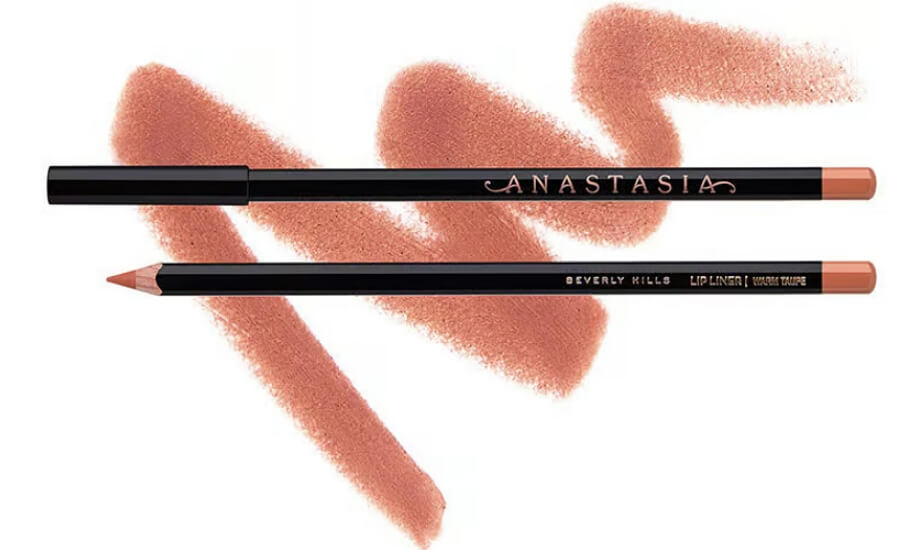 The lip liner even contains natural antioxidants that can help keep your lips looking soft and healthy. Plus, it is made with cruelty-free ingredients. You can use it alone or layer it over your favorite lipstick for extra staying power and color payoff. And rest assured, it won't smudge!
Pros: Versatile shade, creamy, long-lasting.
Cons: Pricier.
Our Take: Ideal for transitioning from daytime subtlety to nighttime drama.
Tower 28 Beauty OneLiner Multi-Liner
If you're looking for a multi-purpose liner that performs well in various makeup tasks, Tower 28 Beauty's OneLiner Multi-Liner is an excellent choice. This versatile product can be an eye shadow, lip color, or face contour. It has a smooth application without pulling or dragging, and its highly pigmented formula delivers a bold look in just one stroke. Additionally, the moisturizing ingredients such as shea butter and marula oil will leave your skin feeling soft and smooth after applying the product. With three different colors, including rosy nude, chocolate brown, and pink taupe, this liner can help you create infinite looks that are bound to impress.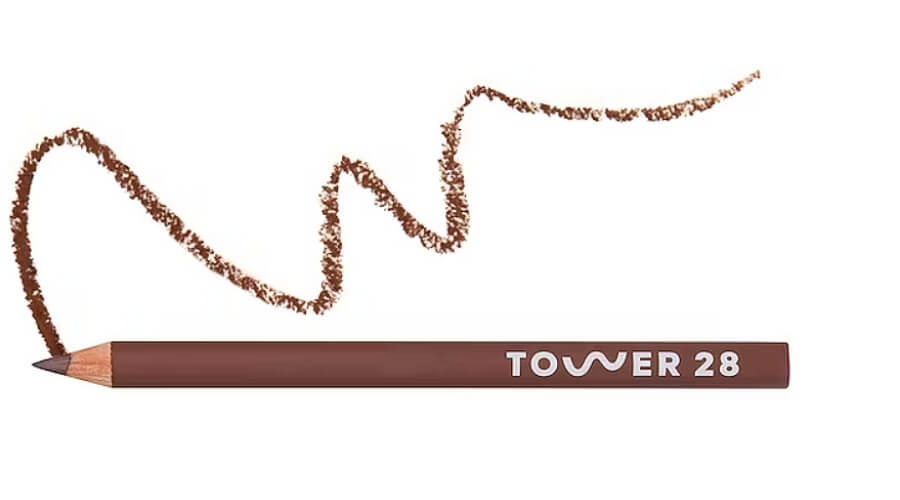 According to one reviewer, "I loved this product! It's incredibly easy to apply, and the formula is light and creamy. I highly recommend this product to anyone looking for a new liner."
Pros: Multi-use, easy application, travel-friendly.
Cons: Fewer shade options.
Our Take: Your go-to for multi-dimensional makeup.
Charlotte Tilbury Lip Cheat in [Foxy Brown]
Are you looking for a lip liner that can withstand an entire day? Look no further than Charlotte Tilbury's Lip Cheat Lip Liner. This waterproof formula glides smoothly, reshaping, resizing, and balancing the look of your pout while keeping your lips hydrated. Its creamy texture ensures easy application and long-lasting wear. With 15 shades, ranging from pinkish nude to deep red, it looks great or paired with a gloss for a more subtle finish.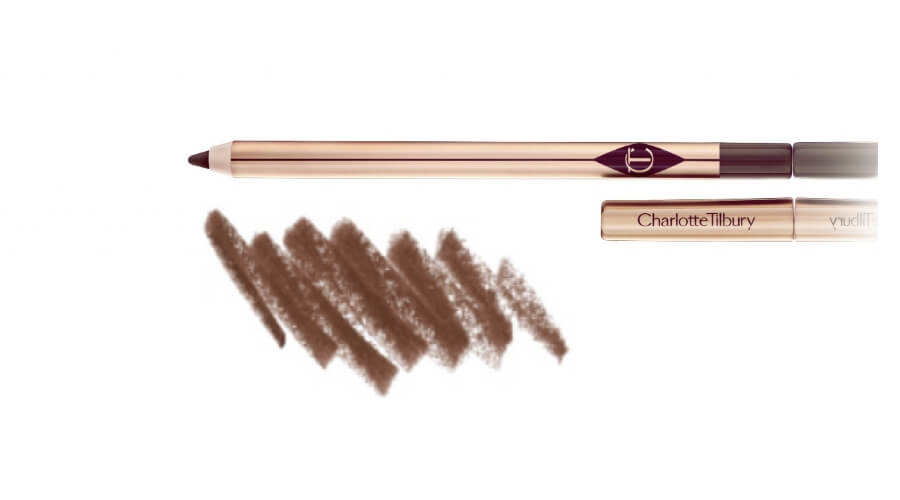 The best part? It won't feather or transfer onto cups or glasses, so you can sip your drinks without leaving behind any color! One shopper raves, "This is a wonderful product. It's everything you want in a lip liner and can even be used for fill-ins. The creamy texture glides on effortlessly, and it can be used with high-end and drugstore lip products."
Pros: Universally flattering, luxurious feel, prevents lipstick from bleeding.
Cons: On the higher end of the price spectrum.
Our Take: A celebrity favorite that elevates any lip look.
NARS Velvet Matte Lip Pencil in [Bahama]
If you're looking for a product to help you define and enhance your lips, the NARS Velvet Matte Lip Pencil in Bahama is an excellent choice. It features a chisel-tip shape, allowing precise outlining and filling in bare spots, giving you a fuller and more defined pout. The creamy matte texture makes it easy to apply, especially when you need it the most. You can also blend the color with the built-in brush at the other end. The color will stay on for up to 8 hours, so you won't have to worry about touch-ups throughout the day.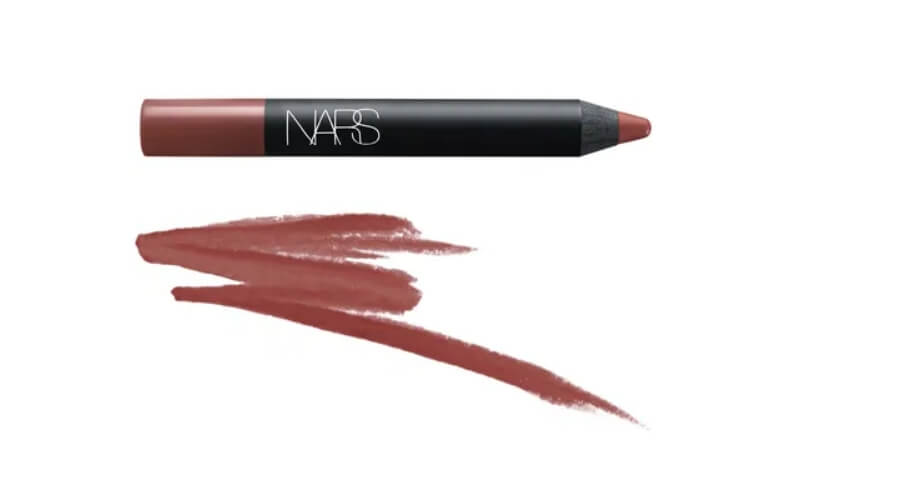 Pros: Velvety texture, highly pigmented, blendable.
Cons: Needs sharpening; can be drying for some.
Our Take: A sultry shade for those who love a matte finish.
NYX Professional Makeup Suede Matte Lip Liner in [Cold Brew]
Nyx's Slim Lip Pencil is a creamy formula with a long-lasting effect and a smooth texture. It blends well with lipsticks and is easy to apply, ensuring you consistently achieve the perfect lip line. The formula is enriched with moisturizing coconut oil that hydrates and conditions dry lips while enhancing the wear and intensity of your lip color.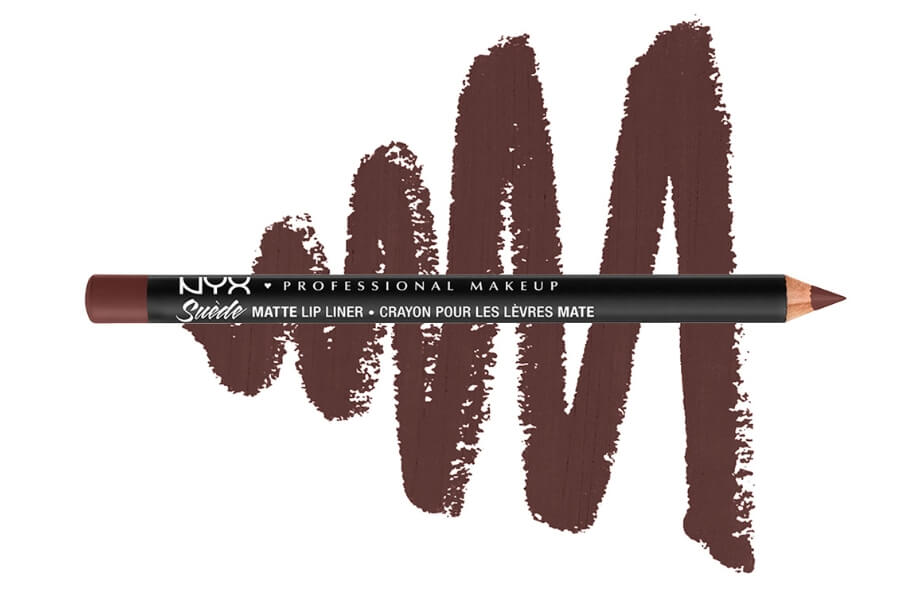 This pencil comes in various highly pigmented colors and nude shades. Each glides on effortlessly to deliver a precise outline to your lips. You don't have to worry about it fading or bleeding, even if you're eating or drinking! One wearer explained, "It works well with a clear gloss. My skin is somewhat fair, and my lips have a pinker tone. It goes on very smoothly and blends well."
Pros: Affordable, extensive shade range, easy to apply.
Cons: Might require frequent reapplication.
Our Take: Great for those on a budget without compromising quality.
BITE Beauty Power Move Creamy Matte Lip Crayon in Glacé
I love BITE Beauty Power Move Creamy Matte Lip Crayon in Glacé nude lip liner. It is a dream come true for me. The lip crayon is creamy and matte, infused with silky botanical oils that help it last for hours. It offers the intensity of a lipstick formula in pencil form for high precision. The lip crayon can be applied alone or combined with other lip products to increase dimension. The pencil is sharpenable and comes in convenient plastic packaging that is easy to travel. The precision tip makes application a breeze, and the texture of the lip crayon feels like buttery goodness on my lips.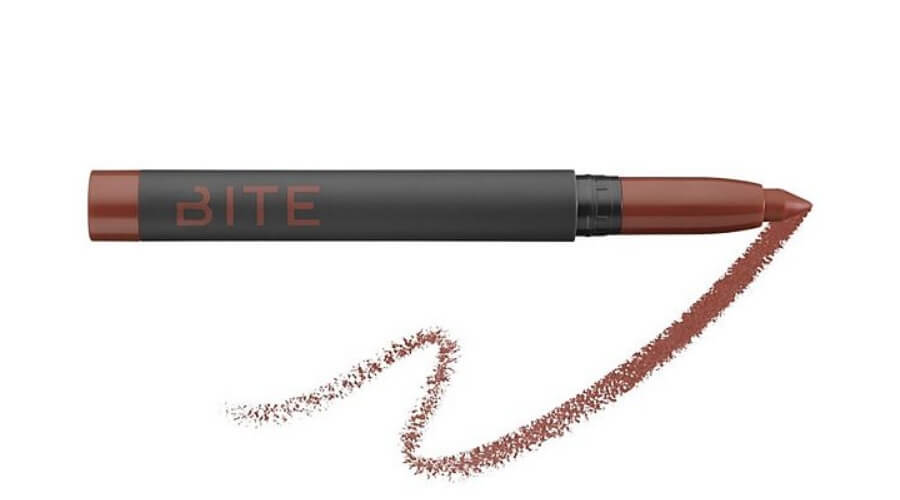 Pros: Clean ingredients, moisturizing, smooth application.
Cons: It might transfer slightly.
Our Take: Perfect for the conscious beauty lover seeking hydration and color in one.
Choosing Your Lip Liner: Expert Tips
Selecting the perfect brown lip liner is about the shade and the type of lips you have. For individuals with dry lips, opting for lip liners containing moisturizing ingredients like hyaluronic acid, vitamin E, or shea butter is crucial. These components ensure the lip liner doesn't further dry out the lips and provides a smooth, hydrating barrier. While famous for their long-wearing properties, Matte lip liners might exacerbate dryness, so it's best to lean toward creamier formulations.
On the other hand, various formulations can work for those with soft or naturally moisturized lips. However, it's still beneficial to avoid overly drying matte formulas. A semi-matte or satin finish can offer longevity without compromising comfort. Additionally, the shade of brown should complement your skin's undertones. Warm undertones might favor a caramel or reddish-brown, while cool undertones could lean towards taupe or deep chocolate shades. Always test the liner in natural light to see how it meshes with your unique lip color and undertone.
Insider Tips for Choosing Lip Liners from a Pro Makeup Artist
Depth of Pigmentation and Versatility in Shades. When curating your makeup kit, the richness of color is pivotal. An intensely pigmented lip liner will resonate true to its showcased color and stand out strikingly on your lips. Moreover, a diverse shade palette is your best bet for finding that impeccable match for your skin undertone and your coveted lip shades.
Formula and Precision The tactile experience of a lip liner is of utmost importance. Seek a texture that's the perfect balance between velvety and structured. It should elegantly sweep across the lips without causing any strain yet have enough rigidity for the meticulous lining. Regardless of its design – be it a classic pencil or a contemporary twist-up – mastering the application should be effortless, leading to a polished finish.
Durability. In the world of lip products, lip liners are your trusty anchors. They are meant to fortify the longevity of your lipstick, ensuring it remains confined within the boundaries and doesn't smudge or feather. Prioritize lip liners that boast attributes like "long-wear," "smudge-proof," or "budge-resistant." These champs are crafted to cling to your lips through thick and thin, ensuring your lip hue remains intact.
Balancing Longevity with Comfort The endurance of a lip liner shouldn't be at the expense of comfort. Beware of those that might strip your lips of their natural moisture. My recommendation? Scout for liners enriched with nourishing agents such as Vitamin E or Jojoba Oil. These gems sculpt and accentuate your lips and drench them in hydration, ensuring they remain plush and luscious.
If you are looking for a quick checklist of what to look for in your perfect lip liner, below are four must-have features that are essential for a quality brown lip pencil. Such pencils will do their job, and you will surely enjoy your lip makeup process and wear.
Pigmentation Matters. Look for liners that provide rich color for a vivid finish.
Smooth Operator. A lip liner should glide effortlessly, neither too creamy nor too stiff.
Stay Power. Your lip liner should outlast your busiest days.
Always Hydrate. Ensure your liner keeps your lips moisturized for that plump and healthy appearance.
In the vast world of makeup, the intricate details make a difference. Brown lip liners are one such detail, proving to be transformative. Embrace this beauty secret and watch your lip game level up!
---
Questions and Answers
Q: What's the purpose of a lip liner?
A: A lip liner outlines and defines the shape of your lips, prevents lipstick from bleeding, and enhances its longevity.
Q: How to apply it right?
A: Start with moisturized lips. Begin by outlining your natural lip line, then fill in for a lasting base. Remember, practice makes perfect!
---
Check this out!