1990s Beauty Trends that are Returning in 2018
by :
GlamLipstick
That traditional for 1990s makeup is something we can easily recognize by old good movies. Yet, in the 2000s, beauty trends have dramatically changed, as it always happens. Now it is 2018, and those beauty trends are about to show up this summer. So, get ready to look trendy and check out what beauty trends from the 90s are about to get fashionable again.
Nude lipstick
It is a real business card of 1990s. It was so trendy to use light lipstick that is just 2-3 tones darker, than skin. That matte lip look could be also created with a darker foundation. The key feature of this technique is not going too light to look natural. A stroke or two of transparent lip gloss in the middle created that pout lip look. For even more defined look, lips may be lined with a light pencil. The line has to be well blended to the center of the lips with a synthetic brush.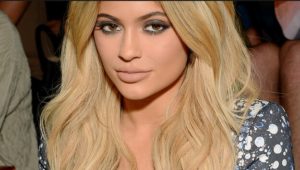 Frosted lips
This is another lip makeup trend that is closely associated with the 1990s fashion. As a rule, it was fashionable to wear reflective lipstick with cool pinky undertone. For even bolder look, lips could be coated with transparent lip gloss. Sparkling lips are making their return this year, and a good example of that shiny Diamond Crusters that was recently introduced by Lime Crime.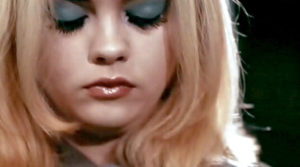 Glitter and stick-on gems
The more glitter, the better. This used to be trend of super shiny makeup of the 90s. Based on the latest fashion events we observed lately, you will need some glitter and stones to shine this summer. Add that highlighter to your face and body to create finished shiny look.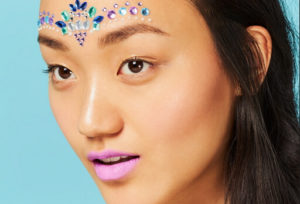 Blue eye shadow is about to be back
Blue eye shadows were so fashionable in 1990s, that we bet every woman had them in her beauty bag. After a pause, blue eye shadow is back on stage. We can say, that this summer you will see not only blue eye shadows, but also blue eye liner. Graphic blue wings is something new you may want to try to look trendy.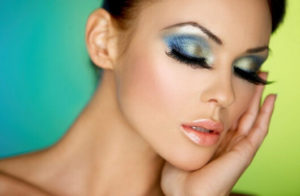 You may also like