How to Line Eyes: Instruction & Tricks
by :
GlamLipstick
Almost any makeup requires eye lining. This technique helps to make eyes look bigger and create that sharp look. There are so many techniques makeup artists use to line eyes, and it highly depends on the look they want to create. If it is difficult for you to make even and straight lines, it is better to pick eye liner in pen format. It is easier to hold in hand, and it makes twisted liner styles in a couple of strokes. The classy color for the eye liner is bold black, and it is a must-have if you are willing to create that Egyptian or cat-eye look. If you are into that romantic smudgy eye makeup or want that smoky-eye look, you can pick a pencil or just dark eye shadow or synthetic wing brush.
How to line eyes: tips & tricks
The main rule of perfect eye lines is application of the product as close to the base of lashes as possible. The outer corner of the eye has to be done thicker than any other part of the line, and it has to get gradually thinner to the inner corner. It is a good idea to line the whole length of the eye. If you do just the half get ready to see, that the eye will look smaller, which you definitely do not want to happen.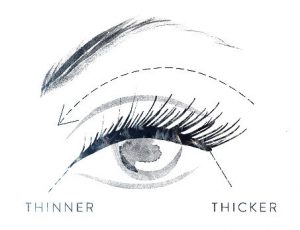 When the upper line is ready, you need to check whether lines on the both eyes are the same. Also make sure, that both lines are thick enough to be seen with the eyes wide open. If no or you notice gaps, make sure to fill them. Any uneven edges can be easily corrected with cotton buds. If you want to do the lower lash line as well, make sure both lines connect together in the outer corner of the eye. If you have deep-set eyes, you should consider lining the eyes all the way around. To get even deeper look, you can blend the line with dark eye shadow and synthetic brush.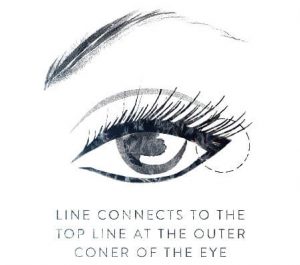 What eye liner is the best?
When selecting an eye liner for your beauty bag, there are several things to consider. First, think of the shape you are into. For sharp and even lines we recommend using liquid eye liner, pencils or liners with felt tip. If you want to line eyes fast, the best choice is liner with felt tip, as it applies fast and there are absolutely no secrets you want to know to make it work. If you are into that smudged or smokey look, or just want to blend the line, it's better to use kohl or kajal. These products are easy to blend due to the creamy texture. To make these products work, you will need a synthetic brush with thin edge.
| | |
| --- | --- |
| | |
Type
Staying Power
Formula
Usage
Pigmentation
Gel
Good
Wax
* Sharp
* Smudgy
* Smokey
Strong to buildable
Liquid
Good
Liquid
Sharp lines
Strong
Felt Tip
Good
Liquid
Sharp lines
Strong
Kohl
Good
Creamy
* Tight lining
* Smudgy
* Smokey
* Water line
Strong to buildable
Mechanical Pencil
Fades over time
Creamy
* Sharp
* Smudgy
Strong to buildable
Pencil
Fades over time
Non-creamy
* Sharp
* Smudgy
Buildable
Kajal
Smudges over time
Creamy
* Tight lining
* Water line
Strong to buildable
How to line eyes: Step by step instruction
Create a dotted line in the shape you want to get.
Connect the dots in one single line.
Follow the natural shape of eyes and make the line even.
You may also like