Top 5 Waterproof Mascaras that Will Stay
by :
GlamLipstick
Perfectly black lashes are a must-have for any makeup that's on your mind. So it is a good idea to have the right mascara that really makes a statement and lasts no matter what. So, what makes perfect waterproof mascara?
The waterproof mascara has to be hypo allergic.
The waterproof mascara has to last at least 12 hours without fading.
The right mascara does not fall out and does not create stains under eyes.
The right waterproof mascara has to stand sweat, rain and tears.
We have tested dozens of waterproof mascaras and picked the top 5 we can recommend. These five really make a statement, do not smudge or fade, and will cope with water, sweat or tears. Our list contains options to meet both quality and price expectations of different buyers. Here we go!
Full Lash Multi Dimension Mascara by Shiseido
This waterproof mascara is absolutely black and features excellent waterproof formula. It wears for 15+ hours with no signs of wear and does not fallout. The formula of the mascara features patented Quick Dissolve System that allows keeping the lashes in place when the mascara is removed. Plus, this mascara is enriched with vitamin E for lashes nourishing. For maximum effect, you may try applying this mascara in several layers.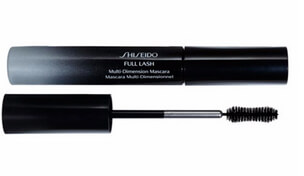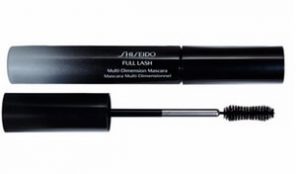 Lights, Camera, Splashes! Waterproof Mascara by Tarte
This waterproof mascara seems to be created specifically for close-ups. Its creamy formula helps to define every lash and adds volume and defined look. The formula comes enriched with oils that nourish lashes helping create that even coverage. Another distinctive feature of this mascara is its unusual packaging that definitely grabs attention.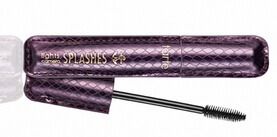 Cannonball Ultra Waterproof Mascara by Urban Decay
The key feature of this waterproof mascara is its absolute cannonball compliance, which means that is a perfect makeup solution for hot summer days near the pool. The tube design means it, as it is black and blue. The formula was developed by Japan for Urban Decay. The mascara features beeswax and microcrystalline, so the brush applies mascara on every single lash from root to tip. The formula treats lashes and provides excellent and lasting coverage.


Lash Power Waterproof Mascara by Clinique
This mascara was noted to be one of the must-have clutch staples by several fashion magazines. Its formula features several vitamins to nourish and treat lashes. Besides, due to the oils its formula gives clump-free application. The pigmentation is very rich, and even one layer is enough to provide excellent ultra black coverage to every lash by prolonging them.

Definicils Waterproof Mascara by Lancome
This waterproof mascara by Lancome is one of the favorite lash products of numerous celebrities, makeup artists and beauty bloggers. Its custom-tailored brush allows stretching out every single latch to cover with perfectly thin layer of mascara. The formula is enriched with vitamins and is very pigmented. It wears long without smudging or fallout.

Shop the Look
| Mascara | Price |
| --- | --- |
| | |
| | |
| | |
| | |
| | |
How to remove waterproof mascara?
Note, that to remove waterproof mascara you will need the special removal fluid. It can be either two-phase or somewhat creamy or oily. That's because the formula of waterproof mascara destroys by means oil, not water. So, here is how you can remove it:
First, remove eye shadows and eye liner by means of cream or makeup removing lotion.
Second, prepare a pair of cotton sponges and mix the bottle with the waterproof mascara remover.
Apply removal fluid on the sponges first, and then gently wipe lashes with the sponges.
When the makeup procedure is over, wipe the oily remover off the eyelids with lotion or micellar water.
Complete the procedure by applying the eye cream on the eye lids and under the eyes.
*Note that you may need to repeat step #2 stage twice if you had applied several layers of mascara onto the lashes.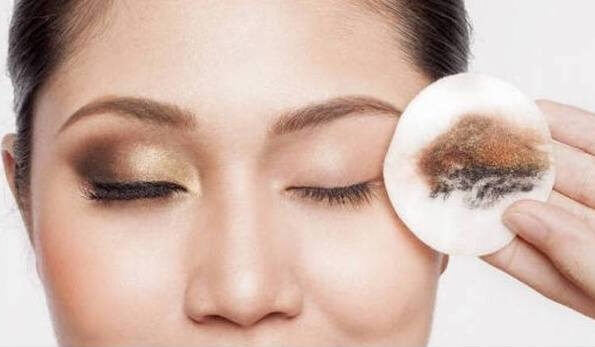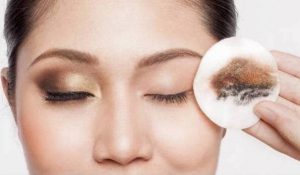 You may also like
Submit your review

Submit

Cancel
Lash Power Mascara
Average rating:
1 reviews
Feb 4, 2018
Location (Sity, State):
Houston, TX
This mascara is my must-have for summer, and I love it because it stays regardless of the weather. Yet, I do not really use it in winter. Also, it is seay to remove with the special liquid (I use bi-phase liquid by Maybelline)