How to Apply Loose Powder: Tips & Tricks
by :
GlamLipstick
Loose powder is an ultimate product for neat, lasting and professional makeup. Usually it is used as a final step in the makeup routine on top of foundation. Loose powder absorbs extra grease and makes foundation look neat and fresh on the face. There are three main types of loose powder: translucent, colored and loose powder with reflective particles.
How to apply loose powder: tutorial
To avoid picking too much loose powder on your brush or puff, shake some powder into a container. You can use the top as a container.
Dip your brush, puff or beauty blender into powder but don't pick too much of product. Make sure to dip only the top part of brush.
Remove excess product from the brush/puff by tapping the brush against the lid.
Buff the powder into the skin by circular movements. Start with the T-zone, then move to forehead and cheeks.
Use clean brush to remove excess product from the skin.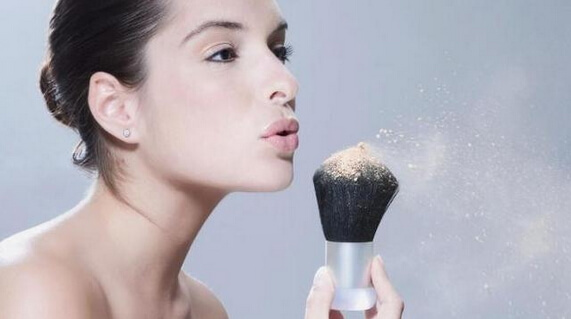 What's the best way to apply loose powder?
There are different tools you can use to apply loose powder. Tool choice depends on the effect you want to gain and on the type of powder you plan using.
Beauty Tool
Effect
Types of powder
Price
Powder brush
natural dewy look
translucent;
colored;
with reflective particles.
CHECK PRICE
Beauty blender
full coverage
translucent;
colored.
CHECK PRICE
Powder puff
matte finish
translucent;
colored.
CHECK PRICE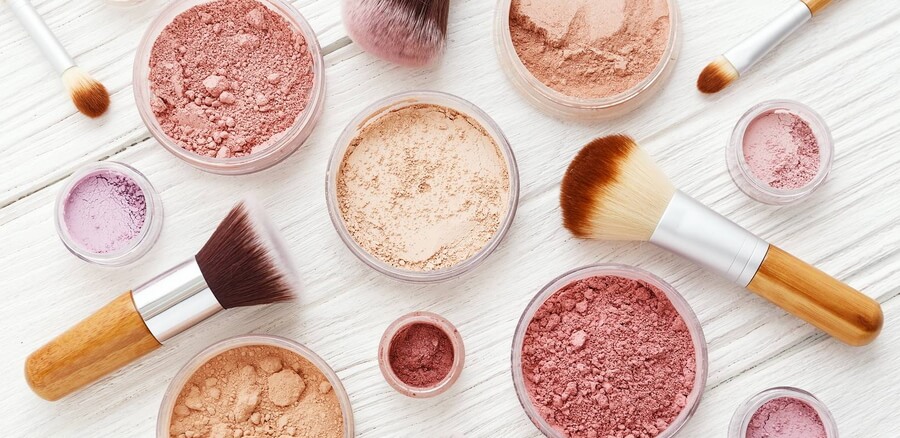 Top-7 Loose Powder Choices
There are so many loose powder choices on the market these days. Here is the list of top-7 loose powders that really do their job. We've selected powders by different brands for you to consider.
| Loose Powder | Brand | Color | Volume | Price |
| --- | --- | --- | --- | --- |
| Fit Me Loose Finishing Powder | Maybelline | 8 color options | 0.7 oz | CHECK PRICE |
| True Match Naturale | L'Oreal Paris | 10 color options | 0.35 oz | CHECK PRICE |
| Loose Setting Powder | Laura Mercier | Translucent | 1 oz | CHECK PRICE |
| High Definition Powder | e.l.f. Studio | Soft Luminance | 0.28 oz | CHECK PRICE |
| Mineral Finishing Powder | NYX Professional Makeup | Colored | 0.28 oz | CHECK PRICE |
| Banana Loose Setting Powder | Aesthetica | Universal tone | 6.4 oz | CHECK PRICE |
| Loose Base | Glo Skin Beauty | 9 color options | 1.6 oz | CHECK PRICE |
You may also like