Tarte Aspyn Ovard Eye & Cheek Palette: Review and Swatches
by :
GlamLipstick
In May, 2018, Tarte cooperated with a famous beauty blogger Aspyn Onvard and released their all-new limited edition palette. It contains 1 blush, 1 highlighter and 9 eye shadows. It is not another pink palette, like Desert Dusk by Huda or Anastasia Modern Renaissance. The colors are more nude, modestly beige and pink. We think that this palette will work great for a natural summer makeup. It is travel-friendly, as you will have all major powder products handy (eye shadow, highlighter and blush, plus a big mirror).
Tarte x Aspyn Eye & Cheek Palette: Eyeshadows Overview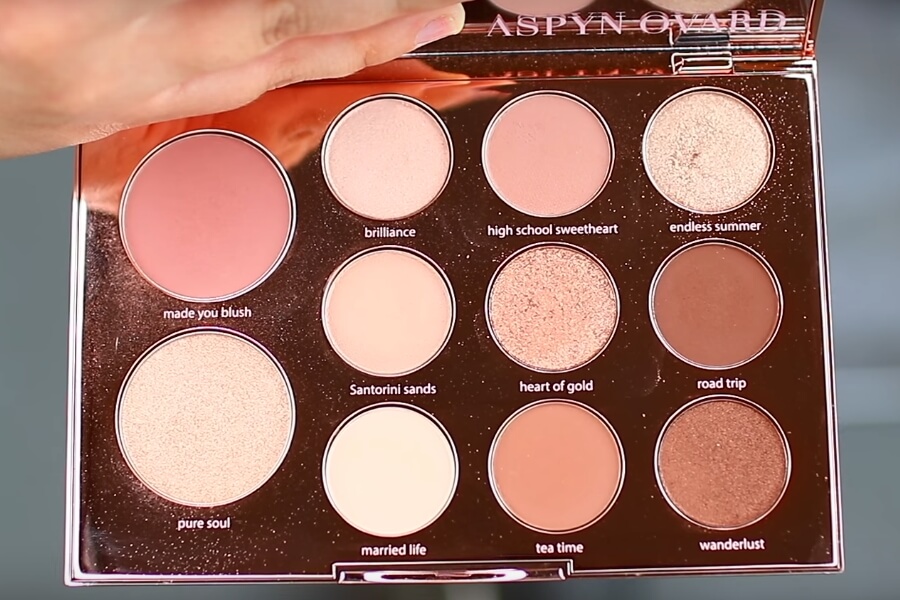 As we've mentioned before, this lovely palette by Tarte has got 9 eye shadows of neutral colors. We found the colors of this palette very pigmented and easy to work with. Light eye shadows feel somewhat dusty in the pan, however that's something we usually notice throughout Tarte palettes. Despite of this, they do not give a lot of fallout and do not feel too stiff or dry. The shadows work well over the primer and on bare skin. Yet, if you are looking for the makeup that has to last and withstand summer heat, it's still better to use these eye shadows along with the primer.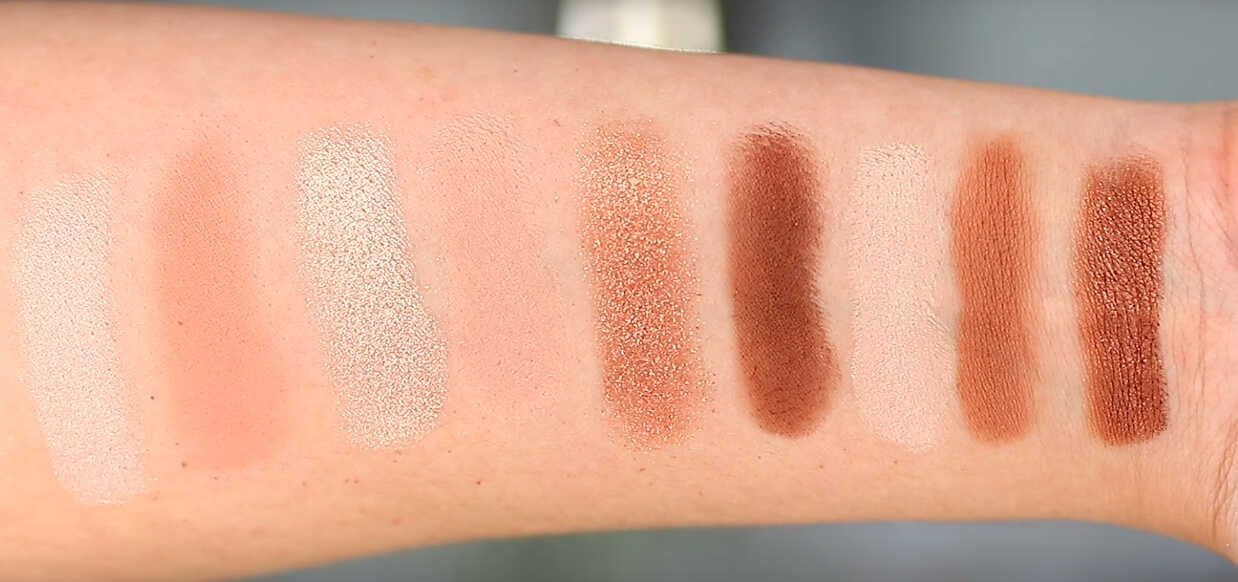 Tarte x Aspyn Eye & Cheek Palette: Colors & Swatches
Here is a quick description of every product from the Tarte & Aspyn palette.
Product name
Color
Finish
Undertone

Tarte x Aspyn Eye Shadows

Brilliance
soft champagne
metallic
warm
High School Sweetheart
nude
matte
warm
Endless Summer
golden champagne
metallic
warm
Santorini Sands
light tan
matte
warm
Heart of Gold
bronze
luster
warm
Road Trip
brown
matte
cool
Married Life
light cream
matte
warm
Tea Time
warm brown
matte
warm
Wanderlust
copper brown
luster
warm

Tarte x Aspyn Blush

Made You Blush
nude rose blush
matte
warm

Tarte x Aspyn Highlighter

Pure Soul
champagne highlighter
shimmer
warm
Tarte x Aspyn Eye & Cheek Palette: Eyeshadow Swatches
Tarte x Aspyn: Blush and Highlighter Swatches
You may also like
Submit your review

Submit

Cancel
Glamlipstick
Average rating:
0 reviews