Eye Shadow Primer: Things to Know
by :
GlamLipstick
If you cannot imagine your life without perfect makeup, an eye shadow primer is a must-have for your beauty bag. If you are asking yourself, whether you need one, the short answer is yes! It is a must-have for those, who have oily skin on the eye lids. If you haven't got an eye primer yet, you should definitely consider this product as the next product to purchase.
What is eye shadow primer?
Eye shadow primer is a product that features the right formula for your eye shadow to stay without creasing or fading out quickly. There are different shades of the primers, and when they blend on skin they allow the eye shadow color show up the best of its ability. Depending on the brand, the formula may vary, yet any good eye shadow primer will perform and you will notice the difference. If you want the ideas on what are the best eye shadow primers, check out our rating of Top-5 eye shadow primers.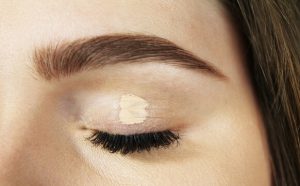 Why use an Eye Shadow Primer?
It really depends on the eye makeup you wear, and on the result you are willing to achieve. But if you are a fan of bright, shimmer or dark eye shadows and want that even coverage on your eye lids without creasing, you will need to prepare the skin for eye shadow application. And here's exactly what eye shadow primer does. As a plus, you get super smooth eyelid, so you can easily blend the eye shadows on it. If you want to do that dark smoky-eye makeup, shadows will not look patchy if apply them over the primer. And if you wear shimmer eye shadows, the properly prepared eye shadow primer will prevent from glitter fallout.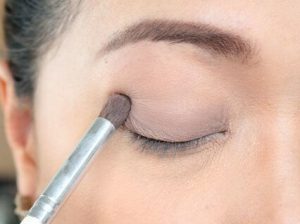 5 Good Reasons to Use Eye Shadow Primer
Primers create barrier between skin and makeup. This means that the skin oil is kept away from the makeup. By applying eye shadows over the base, the shadows won't fade, crease or smudge for some time, compared to the shadow application on bare skin.
Eye shadow primers will even the skin tone. This is a good point to consider for those, whose eye lid skin features uneven or bluish color. In this case, you might not gain perfect color payoff, especially if you plan applying semi-opaque eye shadows.
Eyelid will be prepped with the eye shadow primer and it will create thin satin finish over the skin. This allows easy blending and rich color payoff. Plus, the eye shadows will last longer with minimal signs of wear.
Primers intensify eye shadow color. Special formulas of the eye shadow primers allow intensifying the pigment of the eye shadows and this makes color more vibrant. Some powder eye shadows appear on skin lighter, than in the palette. But if you apply them over the primer, the colors look way more vibrant.
Primers ensure easier blending. By creating thin film over the skin, eye shadows apply smooth and when blended the coverage becomes non-patchy. In fact, this coverage feels satin when dries and it is way easier to apply powder shadow over it.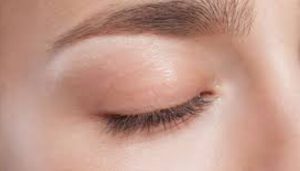 You may also like